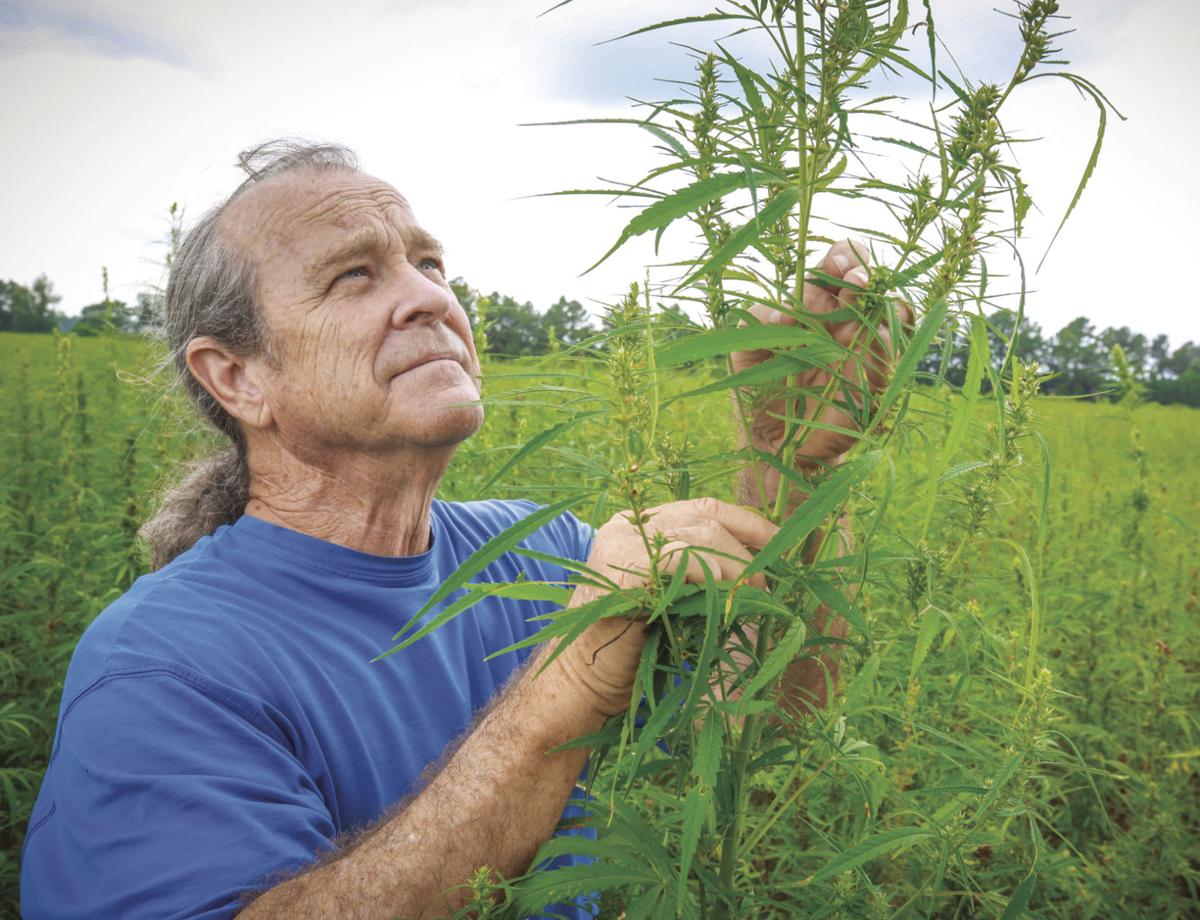 Industrial hemp will not be grown in South Dakota anytime soon after Gov. Kristi Noem vetoed a bill to legalize the production of hemp. South Dakota will join Iowa and Ohio as the only three states opting not to allow the newly federally legal crop in the 2019 growing season.
The House passed House Bill 1191 by a two-thirds majority and again overrode the veto by a similar vote. The Senate voted for the bill by a simple majority and failed to override Gov. Noem's veto by four votes.
South Dakota Department of Agriculture policy advisor Dani Hanson said the state will continue to look at how other states are handling the newly legal crop and listen to the federal regulatory guidelines that will be released later this year. The governor, in her veto message, cited concerns over how law enforcement would police the plant that is closely related to marijuana and how to monitor hemp's progress in the state.
Industrial hemp has had a complicated history in the U.S. Hemp, in general, is one of the oldest crops on the planet dating as far back as 5,000 B.C. on sizable scales. Growers in the colonial U.S. grew hemp alongside tobacco. However, in 1937 Congress passed the Marihuana Tax Act and effectively began hemp prohibition as it became too expensive to grow.
Shortly thereafter, hemp was grown for the World War II war effort as a cheap way to provide products for soldiers. But after the war, production again became non-existent. It wouldn't be until 1970 that Congress looked at hemp again, but it was once again declared too closely related to marijuana to legalize. In 2008, studies showed its effectiveness due to trials by the Netherlands and Canada and in 2014, it was partially legalized in the U.S.
In practice, there are typically two different ways to grow hemp. One would be to focus on producing Cannabidiol (CBD), and other similar oil from the plant and the other would be to industrially grow it for seed and stalk. Typically, if producing the plant for its oils, would require planting just 1,000 plants per acre and tending to them as separate plants.
CBD plants are grown much like you would a marijuana plant, with the difference being the amount of Tetrahydrocannabinol (THC) present in the plant. THC is what provides the high from marijuana plants. In industrial hemp, THC levels are below 0.3 percent, the federal legal limit.
For hemp seeds and stalks, a producer could plant 400,000 plants per acre and manage it with typical farming equipment.
CBD oil is current vastly more lucrative, but harder to market for as it is a niche, but growing, product. Producing hemp for the seeds and stalks is easier, but less lucrative according to data gathered by the Hemp Industries Association.
Experts weigh in on hemp
As South Dakota, Iowa and Ohio continue their debate whether industrial hemp should be legal in their respective states, several prominent growers from around the Midwest weighed in on the current situation surrounding hemp and its status as a "miracle plant." Minnesota, which started a pilot program for hemp following the 2014 farm bill's partial legalization of the crop, fully legalized hemp for the 2020 growing season.
"We're always looking for new ways to diversify our ag industry," said Whitney Place, assistant commissioner for the Minnesota Department of Agriculture.
Place helped Minnesota start and maintain its pilot program over the last four years. Industrial hemp has been fairly easy to manage, she said.
"The program went really well considering the hoops we had to jump through," she said.
The hoops Place referenced were that in 2014 through 2018, Minnesota could not move seeds across the borders of the state and had to import them from various places - namely Canada. In 2014, Minnesota had six farmers sign up for the program. In 2019, the final pilot season for industrial hemp, 315 producers have signed up for licenses.
In 2019, Minnesota will have 3,000 outdoor acres of hemp planted and 405,000 square feet grown indoors.
South Dakota's biggest concern over misuse of the product, hasn't been a real concern for Minnesota, Place said. In the four years of the pilot program, there have been only a handful of instances of people trying to pass marijuana as hemp. Place said each department has access to the records of who is growing it in the state, so cross-referencing that with law enforcement wasn't a challenge.
"It's something that's already cooked into the system," she said.
However, even with the interest in hemp growing steadily across the U.S. and in Minnesota, Place still hasn't seen the processing capacity grow steady enough to warrant a massive shift to the new crop. Going as far as to say that Minnesota growers "may or may not have anywhere to sell it" in 2019.
Minnesota's largest grower of hemp, John Strohfus of MN Hemp Farms, said that oversupply has become a large concern in the industry. Strohfus said that even though hemp contributes to thousands of value-added ag products, the majority of farmers focus on seed production, something the industry does not need on a mass scale as of right now.
Over the last year, Strohfus said he's seen interest in his product increase 10 fold and has gotten over 100 times more phone calls and emails regarding how to grow hemp on a large scale.
"Most of what I do is lower expectations," he said. "There has been a lot of hype about hemp and unfortunately a lot of misinformation about the profit opportunities in hemp."
Like Place. Strohfus said the processing capacity is just not there for large scale industrial hemp farming, although interest in the product could spark a surge of new processing plants. In addition to lack of processing capacity, Strohfus said he constantly has to remind people how labor intensive hemp growing is, suggesting the plant is grown in an "outdoor greenhouse" style rather than traditional farming - should they choose to grow hemp for CBDs.
The biggest piece of misinformation that has gone around, however, is that out of the 25,000 value-added ag products listed for hemp, Strohfus believes 24,900 of those are simply hemp replacement for petroleum based products - which is not the main market for hemp.
Perhaps the largest player in industrial hemp in the U.S., Bruce Perlowin of Hemp Inc., said that growers should be very cautious on how they approach industrial hemp in the future, but not too cautious as to refuse to grow the product altogether, as South Dakota has done.
Hemp Inc. started in 2008 and was an outshoot of a medical marijuana company started by Perlowin. After realizing the value of hemp, Perlowin shifted his focus and said that industrial hemp is ten times more profitable than the medical and recreational marijuana market combined. Hemp Inc. now operates out of Spring Hope, North Carolina at their 70,000 square foot processing plant and has begun work on several more throughout the country.
He said that the average farmer will most likely plant close to 150 acres of the plant but leave 90 percent of it to rot in the field because they didn't understand how to process or dry the crop.
"The whole key to this industry is your post-processing," Perlowin said. "How will you dry it, cure it and bag it without ruining your product?"
Based on Hemp Inc.'s estimates, Perlowin said the average person will need roughly 20,000 square feet of space to dry just 50-100 acres of hemp grown. If a producer is growing for seed, which both Strohfus and Perlowin don't suggest, the drying space is not as needed.
On top of the drying or not drying issue, there are just a dozen or so true experts in the hemp industry that are available to help figure out the best course of action for each individual producer.
"Unlike corn, which any kid could tell you about," Perlowin said.
Like Strohfus, Perlowin worries that most farmers will attempt to grow the crop in hopes of a market for it, even if it's not as profitable as other avenues. In practice, Perlowin suggests growing just five or so acres the first year to get a handle on how hemp grows and study it.
"Start with five and you learn all the little processes," he said. "Make your mistakes and don't start with one (variety)."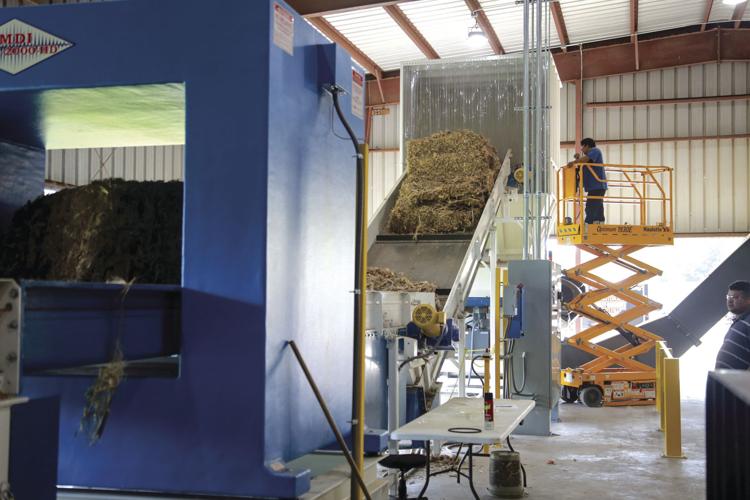 Why the rush?
Even as Strohfus and Perlowin advise caution as farmers enter the hemp industry, both said hemp is one of agriculture's biggest beacons of hope.
The key to hemp, Perlowin and Strohfus agreed, is CBD and the other oils hemp can create. CBD oil is said to have a multitude of health benefits for a variety of ailments. Perlowin said he's fielded calls from various food processors asking if there is enough CBD oil to supplement their food.
"They're trying to fortify their products with CBD like they did with vitamins all those years ago," Perlowin said. "It's really a worldwide rush right now, if America doesn't play it right, they're going to blow it."
While more growers will certainly oversaturate the market, Strohfus said, it could only invite more companies to build processors to maintain supply as demand rises.
"It just accelerates innovation," he said.
In addition to having desirable oil, Strohfus said hemp protein is the second highest source of plant protein while maintaining a better vitamin profile than soybeans, the highest source of plant protein. Because of this, hemp is being infused with pea protein and creating a better livestock feed at a lower cost and with less ground for crops.
Essentially, Strohfus said, hemp is where soybeans were 30 years ago in terms of growers not knowing a whole lot about it, but it having endless possibilities.
While Canada, the Netherlands and Southeast Asia have been producing hemp for 20-plus years, the countries still maintain a relatively small amount of acres. In Canada, 135,000 acres on average are harvested a year. This is the main opportunity for the U.S. according to Strohfus.
"We have counties in Minnesota and certainly in South Dakota that have more acres of corn independently than the entire country is producing," he said.
"I want America to be the No. 1 exporter, not the No. 1 importer," Perlowin added.
Hemp's value is much higher than traditional crops. This, Perlowin said, would save the family farm. A 100-acre crop would more than cover the entire operation cost of the farm, and with more than 100 varieties of hemp being developed, Perlowin estimated that demand will likely outpace supply for years to come. Currently, if hemp is being produced for CBDs and other niche products, Perlowin said a farmer could get hundreds of thousands of dollars an acre - but estimated it would take several years for an individual farmer to build a market for it.
By Perlowin's estimate, the world is still 20 to 40 years away from learning all of what hemp and its family of products can do.
Should South Dakota be cautious?
Perlowin, Place and Strohfus all found it hard to believe that South Dakota was waiting to legalize the crop. Strohfus agreed differentiating hemp and marijuana can be an issue, but also said he doesn't believe it's as big of a concern as Gov. Noem made it out to be.
"Certainly law enforcement doesn't have an easy job, but this is in the same vein of telling a white powdery substance from cocaine to flour," he said. "The only thing that's preventing this is Gov. Noem."
Strohfus said growing hemp needs more field testing in all environments, like South Dakota, but said waiting to learn instead of learning by doing is the wrong choice. Place, on the other hand, believes most of the heavy lifting on how to grow, manage and regulate the crop has already been done by other states.
"Now, for a state like South Dakota, those barriers are going away with the new farm bill," she said.
South Dakota Sen. Gary Cammack, R-Union Center, said he wishes the industrial hemp bill had passed but believes the issue will be taken up in the next session and will continue to be addressed as more states and the USDA provide data.