In an area known for its traditional ranchers, Shawn Freeland hopes his operation can open some eyes.
Shawn, 44, and his wife Kristy, 43, are the Tri-State Neighbor's West River crop watchers for the 2019 growing season. Recently, the Freeland family was featured in another article about non-traditional grazing techniques that have opened his mind to a new way of managing his cattle.
The Freeland family operates a ranch in Caputa, South Dakota, 15 miles southeast of Rapid City. With more than 200 head of cattle, the Freelands practice a variety of non-traditional ranching techniques such as no-till and replacing their irrigated pastures with regenerative systems using alternative forages and cover crops.
Their big push into soil health and regenerative practices came in 2016, when they had around 400 head of cattle and poured money into equipment and feed. Freeland attended seminars on grazing practices and had his first "ah-ha" moment as he calls it.
Since then, Freeland has invested his time and energy into expanding his operation into a testing ground for new techniques. After selling most of his equipment, Freeland downsized the heard. With this amount, Shawn and Kristy found the perfect balance to let their cattle do most of the work on the farm.
"If we just kept 200 cows and not feed them all we would have the same amount of money," he said. "They provide most of the work in the field after grazing."
Freeland serves on the South Dakota Soil Health Coalition board as well as the Pennington County Conservation District board, helping producers in his area understand non-traditional grazing and soil health.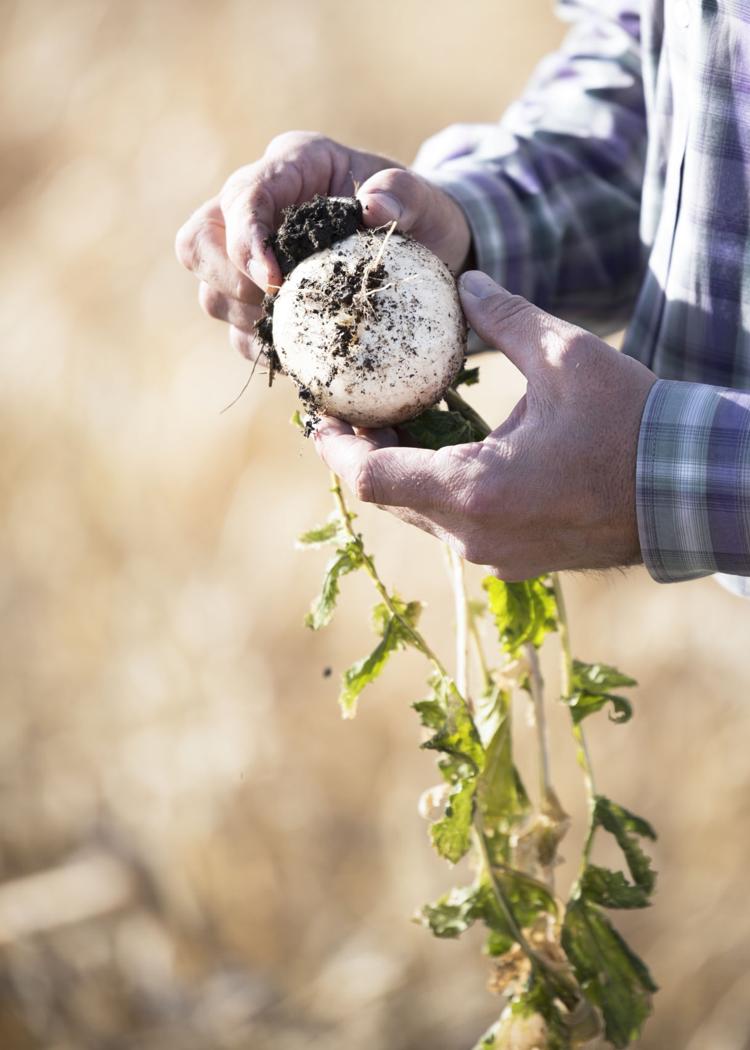 "I'd like to see people realize you don't have to be the stereotypical rancher and farmer," Shawn said. "You can get the land to work for you."
As the 2019 growing season rolls around, the Freelands will report on a variety of things that aren't typically mentioned in Tri-State Neighbor crop watcher reports. Along with reports on how the area's livestock are doing, the Freelands will also be reporting on and managing their small grain grazing crops, various vegetables in a community garden and their newest additions - a beehive and a pumpkin patch.
"We hope to get people out and get some pumpkins," Shawn said. "And who knows, maybe we can make a maze in the middle of one of our fields."
The additions of a beehive and a pumpkin patch are due to Shawn and Kristy's daughters - Riley, 16, and Ryan, 14. The two teenage daughters help on the operation wherever they can, and both were tasked with coming up with a business plan to help diversify the operation.
"Everybody has become a part of it," he said.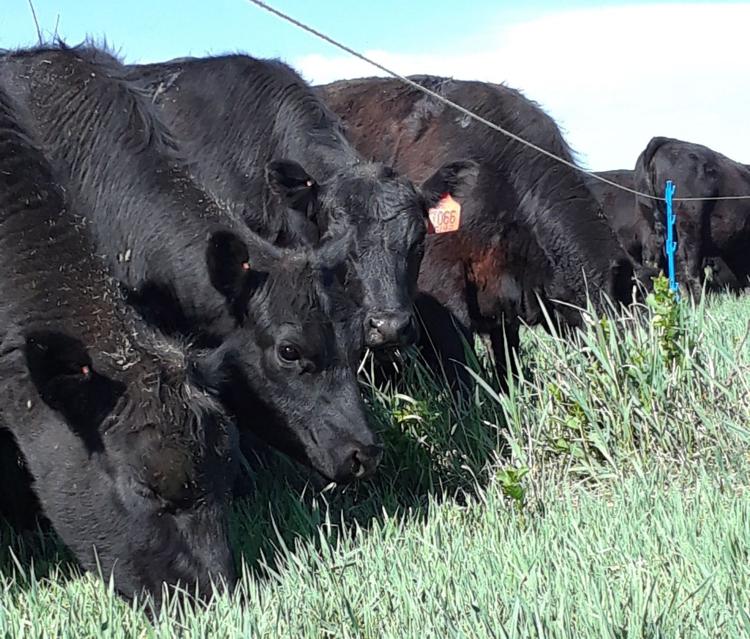 While the family as a whole decided to make one of their rye fields into a pumpkin patch, Ryan came up with the idea to expand their beehive and start producing honey to sell. The idea came from a small demonstration at Runnings in Rapid City and has now turned into a full hobby for Ryan to operate.
Riley, on the other hand, hasn't officially laid out her plan as of yet but Shawn said she is considering planting flowers and pollinators to not only sell flowers locally, but to help the wildlife in the area.
Their old barn might turn into a local shop so they can coordinate the pumpkin patch, beehive and flower operations in one spot. After the Freelands switched over to rotational grazing on various fields across the operation, Shawn saw little use for the barn but doesn't want it to lose it's meaning on the farm.
"It's not an awesome historical barn, but it's neat enough to not tear down," he said.
As for the rest of the operation, the Freelands have been struggling to decide on a firm plan while being inundated with heavy storms every other month. They had planted rye earlier, but Shawn said it's still entirely too small for his liking. Because of the weather, Shawn said they'll plant oats and peas into the rye to help give a new forage source for grazing.
"If I can get them to move through their fast and take a bite out, the plant can get some sugar into the soil," he said. "I just want something green and growing in the soil."
After three years of study and on-the-farm practice with non-traditional techniques, the Freeland home has become somewhat of a call center, Shawn said. Between the calls, the meetings and the emails Shawn gets daily about how to go about incorporating new techniques, he said he's just glad his process is helping the soil in the area.
"It's good for the soil. It's good for the cattle, environment and your quality life. Happy to see people think differently," he said.
Perhaps the biggest change yet to come, Shawn said, is changing his cattle physically. Over the last year, the Freelands have begun sourcing smaller, more efficient bulls to help physically downsize the herd.
"The goal we're headed for is to grass finish and sell a more nutrient-dense product," he said.
While the process is slow going, Shawn said he's already noticed a change in the herd. Unfortunately, he said, that also means the older cattle are struggling a bit to keep up on the schedule Shawn has made. While they have aimed for a 6-6.5 frame cow in the past, they are now picking 5-frame and smaller. Just this past winter, Shawn said they picked up the smallest bull they have ever had.
As a family, Shawn said the Freelands rarely get tons of free time to pursue hobbies. Once a year, Shawn helps at the Use'ta Could Rodeo Fishing Tournament to help raise money for scholarships. Shawn is an ex-cowboy and used to rodeo professionally in his youth.
"I got wise. I bought my first 10 cows and learned fast I could have the cows or the rodeo," he said.
Shawn said between Riley's volleyball games and practice, Ryan's love for dancing, and the ranch, they don't get out much but still enjoy their time all the same. Luckily for them, Shawn said, with their new forage and rotational grazing techniques they barely have to do any work with the cattle at all.