Whether selling high value farm land or items at a fundraising bazaar in a church basement, auctioneer Vernell Johnson approached the job with the same enthusiasm and attention.
For his professional air and friendliness, he was well respected by fellow auctioneers and auction-goers alike. Johnson answered his final call when he passed away June 6 at a care facility in Omaha, Nebraska. He was 94.
From the time of his first auction – a basket social at his country school near Lyons, South Dakota – at age 9 until he retired at 65, Johnson sold more than 10,000 auctions. He graduated from auctioneering school at age 11, thought to be the youngest auctioneer in the country at the time. After time in the Navy, he started his full-time career at the Sioux Falls Livestock Auction before he joined a partnership in Canistota, South Dakota. He often said his job was a "public service and public trust."
Those business ethics live on today in the generations of auctioneers Johnson and his associates influenced.
"Every auction – either large or small – is important to that individual. You need to do the best possible job because the items you're selling mean a lot to them," said Chuck Sutton, who learned the ropes of auctioneering working under Johnson and his own grandfather, Tony Kuhle.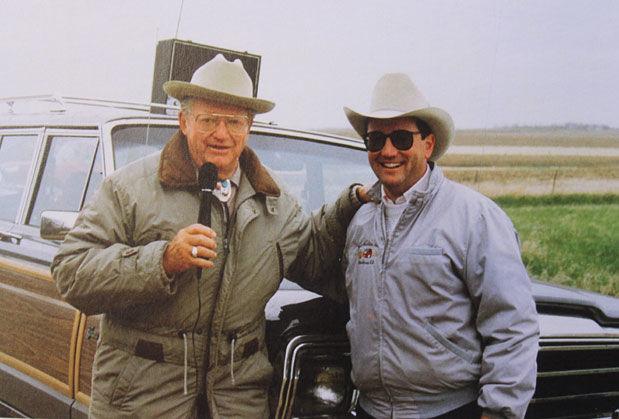 Sutton said he got the biggest vote of confidence in his lifetime when Johnson asked him to take over his business when he retired in 1991. In addition to his original Flandreau office, Sutton still operates the office across from the Sioux Falls Arena that Johnson founded.
Johnson was a mentor as well as a father figure to some of southeastern South Dakota's best respected auctioneers. Like Johnson, Sutton got his start at age 9 when his grandpa gave him the job of carrying the little leather loudspeaker and eventually auctioning off wicker baskets and jam jars. As a kid behind the microphone, he got the sympathy bid and brought more money than usual for those small-time items.
Tom Souvignier of Canton was another mentee. His father, Gaylon Souvignier, worked closely with Johnson for many years. He remembers the rapport they had.
"When you're selling you don't have time to stop and talk to each other," he said. "They just about converse telepathically to keep the sale moving along."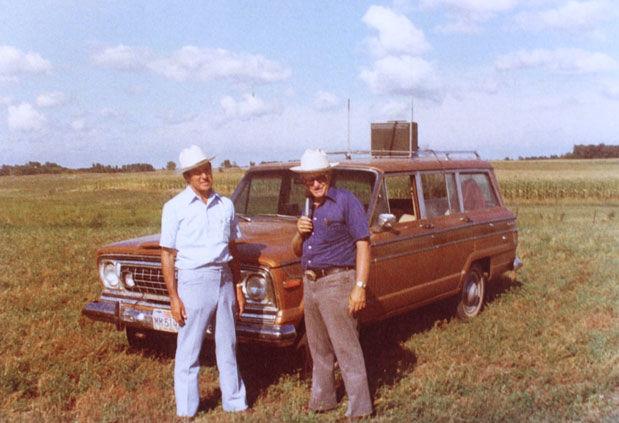 Johnson was known to put on nearly 365 auctions a year, without ever hosting a sale on a Sunday. Sometimes that meant scheduling three or four auctions in a day. He wouldn't be behind the microphone at all of them, but as long as he was the one placing the advertisements and setting everything in place, his sellers trusted that they were in good hands.
"He knew the markets, he knew the area and he just did an exemplary job," Souvignier said.
He never turned down an auction, he said. Johnson volunteered for numerous charity benefits. Even in the last decade, he was part of a large annual fundraiser hosted by the Mennonite Central Committee at the Sioux Falls Arena.
"The man put a lot of long days in and a lot of miles on in a year, but he loved it," Souvignier said. "He had a passion for the business."
Souvignier remembers a particularly high profile auction Johnson handled with professionalism. It was in the midst of the 1980s farm crisis. A huge crowd, reporters and news cameras came out for an auction near Humboldt, South Dakota. It was a farm equipment sale for the brother of then-South Dakota Sen. Larry Pressler. Johnson handled the press and hosted a successful auction, he said.
Whether high profile or not, Johnson brought decorum when farmers and ranchers were forced to sell in tough times.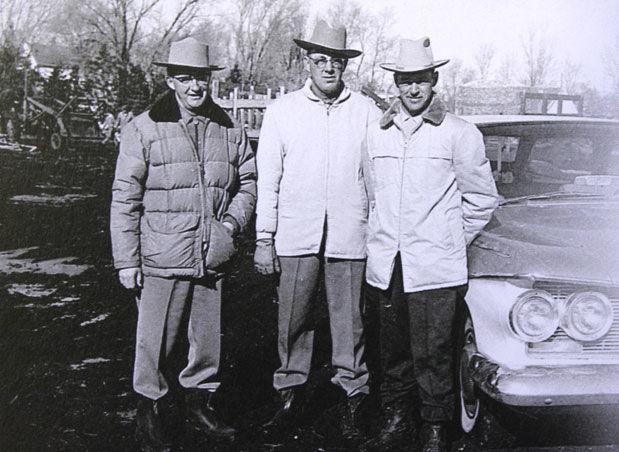 Johnson worked with five main associates in different parts of his service territory. In addition to Tony Kuhle and Gaylon Souvignier, Curtis Price in Madison, Milo Fodness in Kenneth, Minnesota and Earl Wieman in Marion, South Dakota were some of the most well respected names in the business in the tri-state area. Johnson was the last survivor of that era.
"Those guys worked in a wagon wheel, with Vernell at the hub," Sutton said.
That crew worked long days, through all sorts of weather. They did what they could to preserve their voice, because often they worked without a PA system. Their standard look included a cane and a felt hat they called a "colonel hat" – never anything to warm their numb ears on cold days.
"That was their trademark at the time – no matter how cold," said Richard Wieman, son of Earl.
Johnson set a high standard in his business and took a professional approach. He came up with the concept of a mobile office and cashiering unit, adding the comfort of men's and women's restrooms. He was also one of the first to have his own clerking service.
"He wanted to be all-inclusive, full-service," Sutton said. "That was something that nobody else had."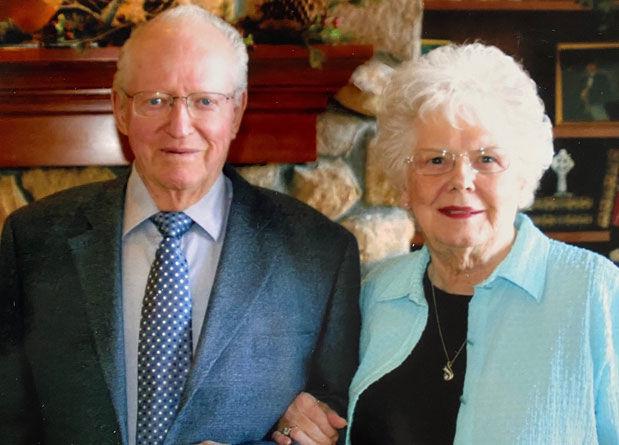 Sutton stayed in contact with Johnson through his final years. Johnson used to drop in at Sutton's Sioux Falls office until he moved to Nebraska eight years ago to be closer to family. Sutton visited Johnson in Omaha on weekend family trips or when work brought him nearby. He remembers saying good-bye on his final visit late last year. Johnson, in typical style, sent him out the door with specific instructions to turn the light off and shut the door just so, Sutton remembered with a laugh.
Johnson's wife, Louise, passed away in 2013. The two complemented each other well, said John Christopherson, senior pastor at First Lutheran Church in downtown Sioux Falls, where the Johnsons were members. As can be expected of an auctioneer, Vernell did most of the talking and Louise was a quiet presence, he said.
To Christopherson, Vernell embodies the qualities of the "Greatest Generation" and the prairie land where he made his home: "He could have stepped right out of one of O. E. Rolvaag's novels like Per Hansa in 'Giants in the Earth.' … He was a man of integrity, a man of deep faith and was loved by many farmers and ranchers in greater Sioux Falls area."
Johnson's call echoes on at auctions. Even in recent years, Souvignier and Sutton got questions about how Johnson was doing. Johnson had a knack for remembering names, and it's evident those whose lives he touched won't soon forget his.