In the 70 years since Earl Wieman started the Wieman Land & Auction Co. in Marion, South Dakota, auctions have changed.
"Consumers and farmers are demanding more information at their fingertips," said Kevin Wieman, a third generation Wieman who currently runs the business with his brother, uncle and cousins. "What my grandpa had to do in 1949 doesn't hold a candle to it."
Before they buy, customers want know everything they can about a piece of equipment. They want the history and work orders. They want to know what type of monitors are in the cab and what it has for add-on options.
It's a big effort getting all that information together for each piece of equipment sold. With the demand, Wieman's staff has expanded to 21 full time employees and about 15 part-timers.
Earl Wieman started the company after serving in the military. His sons joined him after they each completed auction school, the late Gary Wieman in 1967 and Rich Wieman in 1974.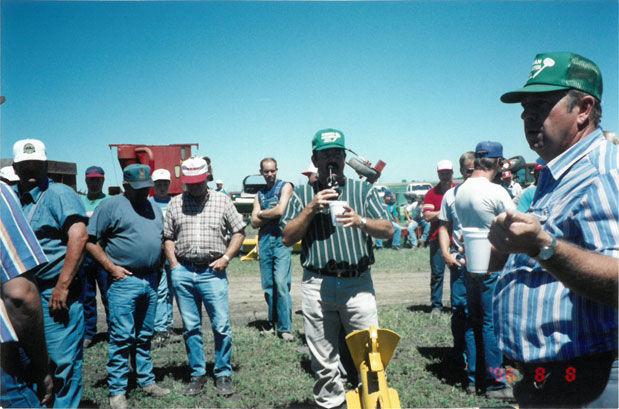 Now Rich leads the business with his sons Ryan and Derek and Gary's sons Kevin and Mike. Under one umbrella, they run a trucking company, repair shop, body shop and detail shop. Rich's cousin, Marlo Wieman, moved his implement dealership to the lot in the mid-1990s, and Wieman Machinery Auction became a subsidiary.
Online auctions have taken off in recent years with bidders chiming in from all over the country, and Canada, too. Kevin Wieman said his dad was skeptical of the new technology at first but realized that many events brought in more bidders and more money than they could with a live sale.
It's convenient for people who don't want to spend all day at an auction waiting to bid on an item or two they have their eye on, Kevin pointed out. "You can bid at home in your Lazy Boy," he said.