Hot summer days call for a crisp, refreshing drink, and one Sioux Falls brewery is hoping its easy-sipping brew will be embraced as "South Dakota's Beer."
"What better way to bring people together than a beer?" said Matt Hastad, president and CEO of Remedy Brewing in Sioux Falls.
Remedy partnered with South Dakota Farm Bureau Federation to create Country Gold, a golden ale that was released last fall at Farm Bureau's state convention. Remedy recently released the beer in cans and has plans to distribute statewide.
"We know that breweries are kind of having a renaissance in the state. We've just seen incredible growth in that industry. Consumers are rallying around these homegrown, brewed locally beers," said Krystil Smit, South Dakota Farm Bureau executive director.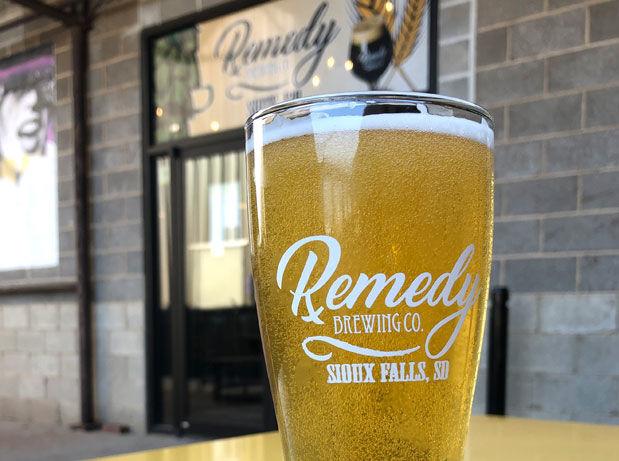 Country Gold also serves as a celebration South Dakota farmers. The brewers tried to source ingredients from as close to home as possible. The hops are grown right outside of Sioux Falls, and the grains come from a malting house in Shokapee, Minnesota.
Keeping ingredients local keeps the money consumers spend on beer circulating in the community, Hastad pointed out. He likes the idea of locally grown products as a throwback to the days when there was a malting facility and a brewery in every sizeable community.
"Matt – he's a farm boy from Minnesota. I think he instantly got the vision," Smit said. "What we really saw is a great way to tell the story about how agriculture is a part of brewing beer."
She hopes Farm Bureau members can take pride in the beer and work within their county chapters to offer Country Gold in their communities. The beer is also a way to get the Farm Bureau name in front of non-members and spread the word about all the services the organization offers.
It's already catching on. After the fall convention, which Smit said built a lot of excitement about the drink, some members ordered a keg to serve at their son's wedding.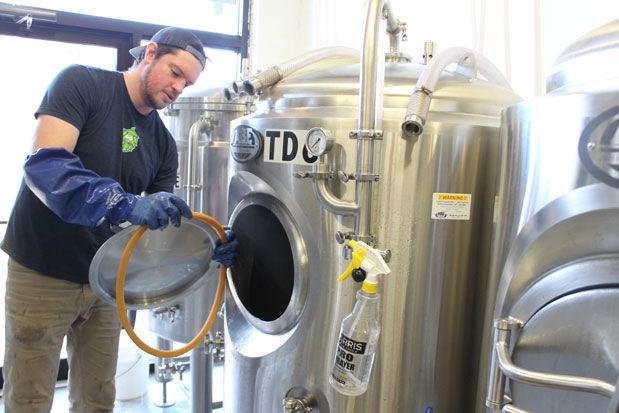 Once social gathering restrictions are lifted and the threat of COVID-19 clears, Remedy and Farm Bureau leaders hope to expand their collaboration. They'd like to host community events where they raise money for local causes.
"We want people to feel proud about helping their local community and the state of South Dakota," Hastad said.
South Dakota is not the only state Farm Bureau to partner with a brewery. Last summer, Indiana Farm Bureau launched a beer to celebrate its centennial. Ohio Farm Bureau put out a beer called Cover Crop in support of its work on conservation initiatives. Colorado, Maine and Montana partnered with local breweries, too.
Smit said she understands that there may be some criticism about a conservative organization like Farm Bureau promoting a beer. Hastad is aware of that, too. He promotes drinking responsibly and offers a family atmosphere the Remedy brewery and tap room in Sioux Falls.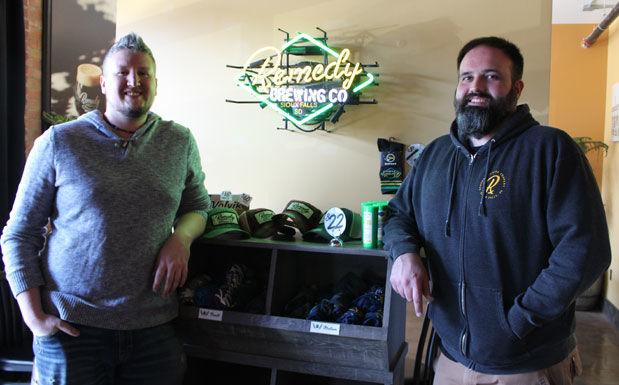 Smit reaches back to the history of beer being one of the first agricultural products and local commerce. "It's a celebration, really, of this historical path that beer and beer making has taken," she said.
Country Gold was designed to be a lighter, easy drinking beverage that could serve as an introduction to craft beer for those who prefer macrobrews such as Budweiser and Coors. It has a 5% alcohol volume, which is on the low end for craft beers.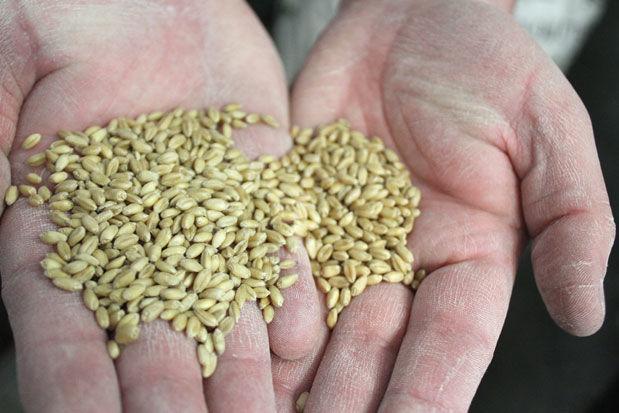 "This is a great first step to trying out a sophisticated flavor," Smit said.
It has more body than most light beers with a grainy flavor. It's something approachable, Hastad added.
"Hopefully it can become South Dakota's beer," he said.