This summer, the sixth generation stepped up on the Roberts Ranch in central South Dakota.
At 12 years old, Chris Roberts was his grandpa's farm hand, and by the end of the summer he was running the windrower. It's like a rite of passage in the Roberts family that has had ties to the same land in Lyman County for more than a century.
In their hometown of Pierre, Chris's dad Hunter Roberts, is following the footsteps of his own grandpa by leading the state's agriculture department.
Hunter Roberts, 41, will be the state's secretary of agriculture and natural resources. Grandpa Clint Roberts was South Dakota secretary of agriculture from 1979-80 before serving in Congress.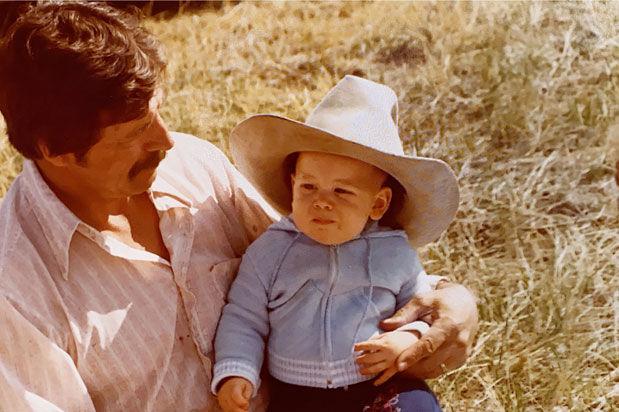 Hunter Roberts will oversee a newly created department that combines the South Dakota Department of Agriculture and the state's Department of Environmental and Natural Resources. Gov. Kristi Noem announced the merger Aug. 27.
For the last year, Roberts has been secretary of environment and natural resources. He took on the role of interim ag commissioner Sept. 8, stepping in for Lieutenant Gov. Larry Rhoden, who has been filling in since May when ag secretary Kim Vanneman retired.
Before joining DENR, Roberts worked with the state Department of Labor and Regulation, the Governor's Office of Economic Development, and was a policy advisor for Gov. Dennis Daugaard. He has a law degree from the University of South Dakota.
Farming and ranching has always been part of his life. Roberts wasn't much older than his son when he bought his first load of broken mouth cows. His parents, Pam and Clay Roberts, let him run the cows on their ground.
"That was a good run on paying for college," he said.
Ranch work was Roberts' summer job, and worked calves on the weekend. After college, he bought his dad's partner out of a place in Stanley County and added the adjacent farm a few years later.
"I'm like most young producers, I still have a bunch of debt," Roberts said.
He works weekends, making the 20-minute commute from Pierre. Working with his dad who has a bigger operation in Lyman County, they run cattle, having quite a few fall cows and backgrounding others to sell in spring. They grow milo, corn, sunflowers, wheat, oats and hay millet.
Along with Chris, who is a seventh grader in Pierre, Roberts and his wife, Stephanie, have a 10-year-old daughter, Sarina, who's in fifth grade.
"They like going to the farm," Roberts said. "I haven't got them to like fixing fence yet."
Some of the land where his dad farms and runs cattle has been in either his family or his mom's side of the family for more than 100 years.
"It's a special place for us," Roberts said.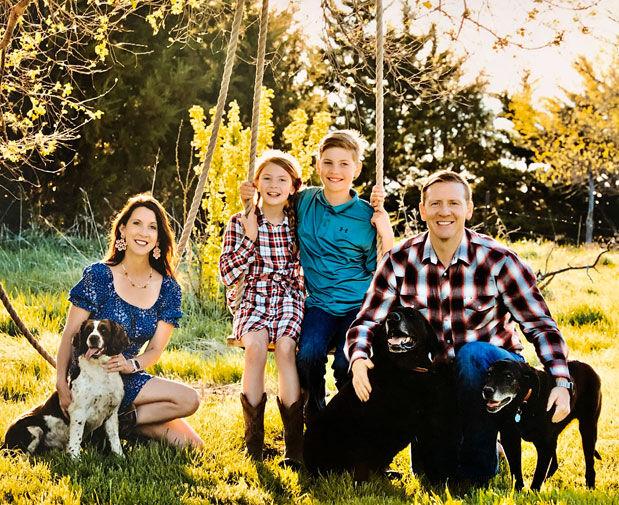 He knows that's true for many farming and ranching families in South Dakota, and for that reason, he believes South Dakota's natural resources are in good hands.
"We've very fortunate to have multi-generation owned operations," he said. "If you're going to be in it for centuries, you need to do things right on the conservation and environmental side."
By combining efforts in the environment and agriculture departments, Roberts said the state can continue to grow agriculture and still protect our environment. He takes a hands-off approach.
"We don't want to be in their business if they're just doing what they do well," he said.
As head of the South Dakota Department of Agriculture and Natural Resources, he places his first priority in melding the two departments and improving customer service.
With about 150 DENR employees and just under 200 in the ag department, he says they won't be cutting staff, but there will be some leadership changes.
Early in the next legislative session Noem will submit an executive order to combine the two agencies. It will become official 90s days after the act, and the Senate will need to confirm Roberts as the secretary of agriculture and natural resources.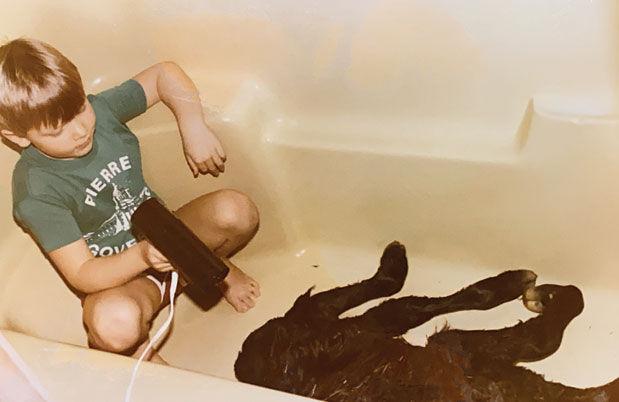 Roberts' plans to re-prioritize some efforts with the ag department's policy team and said Noem's recognition from her time in Congress puts the state in a good position to push the needle on some important issues that will help producers.
One he's hoping will move quickly is easing regulations for selling meat. South Dakota's delegation has been supportive of allowing meat processed at state-inspected facilities to be sold across state lines. Roberts hopes for news on that effort before the state Legislature convenes next spring.
"I'm very excited to work with producers in this new role and keep moving South Dakota forward," he said.