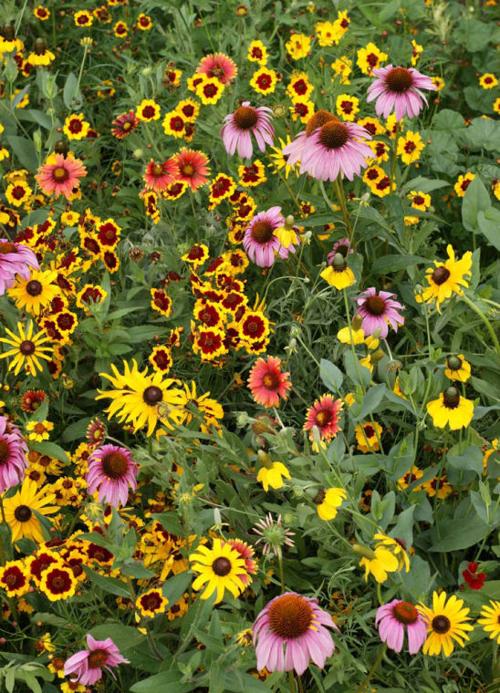 The importance of pollinators in South Dakota agriculture was on full display at the Governor's Ag Summit in Rapid City July 12.
Gov. Dennis Daugaard moderated the panel on pollinators in South Dakota himself and spoke on his family's efforts to increase the habitat for pollinators of all kinds on his family farm.
"My two sisters, my wife and I sat down with a habitat planner and went over exactly what we could do," Daugaard said.
There are many factors destroying pollinator habitat all across the state, but Daugaard mentioned specifically the practice of over-farming unproductive areas. Modern farm equipment makes it easy for producers to farm through rough spots, he said, but that is the opposite of what's needed in today's climate.
Panelists accompanying the governor echoed the same message. Matt Morlock, acting director of Pheasants Forever's South Dakota regional office; Jeff Zimprich, the state conservationist for the National Resources Conservation Service (NRCS); and Jerry Schmitz, a Vermillion, South Dakota, farmer and president of South Dakota Soybean Association, gathered to discuss their experience with pollinator habitats and what they've done personally to address the issue on their land.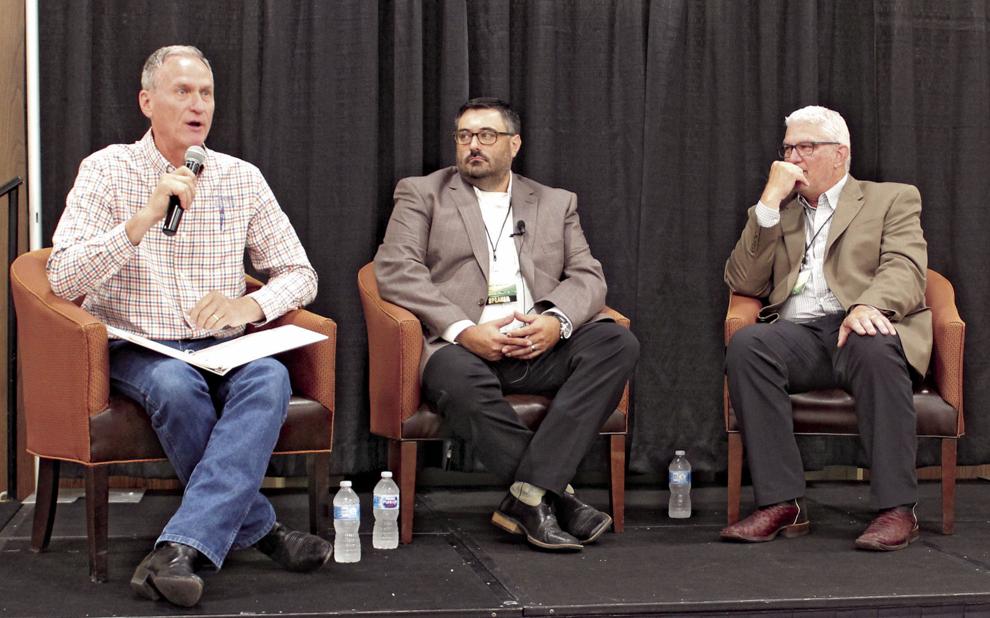 Pheasant and pollinator habitats go hand-in-hand. A lack of pollinator habitat tied into the decline of pheasant numbers throughout the state last year, Morlock said. Pheasants rely on insects as their food source at a young age, so not having pollinators around means a lack of development for pheasant chicks.
"Their diet is around 90 percent insects," Morlock said. "If that percentage drops even 1 or 2 percent, that adds a day or two to (maturing). That's why (Pheasants Forever) is so into pollinators and pollinator habitats, because everything is tied together."
Pheasants Forever introduced a program that targets South Dakota's saline soils and conserves them to increase pheasant habitats as well as better the soil for future use.
"It's a holistic approach, it's a soil health approach and it's doing a lot for pollinators but it's also helping those producers improve those soils so they're not sterile," Morlock said.
Pheasants Forever and NRCS both promote programs such as the Conservation Reserve Program (CRP), EQIP - or Environmental Quality Incentives Program and CSP - or Conservation Stewardship Program.
NRCS also offers an easement program aimed at slowly working producers into conservation efforts.
"If it cannot work for the private landowner, it's not going to be successful," Zimprich said.
He added that the NRCS's best asset is the assistance they can give to farmers. Having long-range programs has helped producers see long-term benefits of conservation.
"People weren't necessarily pushing back on (conservation), they just needed to learn," Zimprich said. "There are no silver bullets."
He and his father personally have used CRP and other programs to better his father's land and provide pollinator habitats in the areas they realized were underperforming and actually costing his father.
Gov. Daugaard said that Zimprich using precision agriculture to identify the best areas to conserve is exactly the direction all operators need to go if the state is going to maintain its pheasant and pollinator habitats.
"The state is making some moves (to protect pollinators)," Daugaard said. "But we need private landowners to help."
In a similar vein, Schmitz added a honey bee colony and started conserving several plots of land in an effort to bring back pollinators to his area.
Even with his efforts, Schmitz acknowledged that farmers can't be the only ones actively trying to conserve. He said that with rural acreage dropping by thousands of acres every hour, urban areas will have to start picking up the slack and providing habitat for pollinators.
Active management of the land is crucial for habitat development, Morlock said, as many who sign contracts for conservation efforts simply forget to manage their property.
"Once the contract gets written and the seed is in the ground, people forget about the management aspects," Morlock said.
Morlock and Zimprich said that the best management practices typically come down to leaving biomass in place, not removing vegetation and, if applicable, having intensive livestock grazing for several years followed by a long period of rest.