National gathering of International Harvester collectors coming to Huron
Larry Jorgenson started restoring tractors 17 years ago after selling his dairy cows. After years of milking three times a day he needed a hobby, said his wife Ada. Now he picks up an old tractor to restore in the shop on his Trent, South Dakota farm each winter.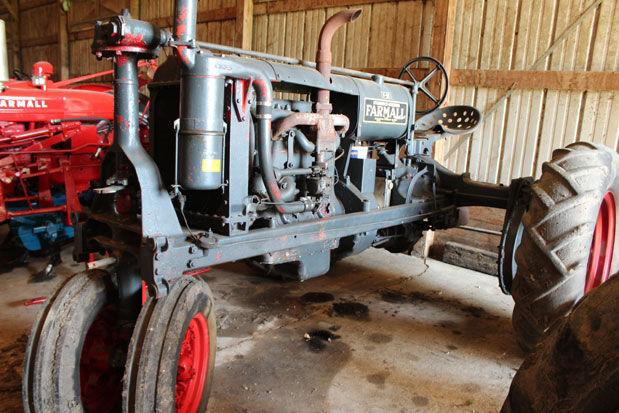 "It gives me something to do," he said.
Jorgenson still farms with his son-in-law and grandson. Now instead of getting up at 4 a.m. and heading to the barn, he gets up at 6 a.m. and goes to the computer to search online for parts. The hunt is his favorite part of restoring the old machines. It can be a challenge, he said.
"He knows every junk yard between here and the east coast," Ada said.
Jorgenson's collection features a few rare finds – such as the 350 diesel of which just 3,200 were manufactured. It's one of the few with a Continental four cylinder engine instead of an International Harvester engine. Most of his tractors are more common models, but those that have special meaning to him.
The first tractor he restored was a model that his dad bought new in 1953 – a Farmall 460. It's one he'll be exhibiting on at this year's Red Power Round Up.
The 31st annual round up is set for Aug. 8-10 at the state fairgrounds in Huron, rescheduled from late June due to the coronavirus pandemic.
Ada Jorgenson is in charge of registration. She said it's hard to tell if the number of exhibitors will be down because of the pandemic or if people will be itching to come because so many summer events are canceled. There were about 750 exhibits in 2014 the last time South Dakota hosted the Red Power Round Up.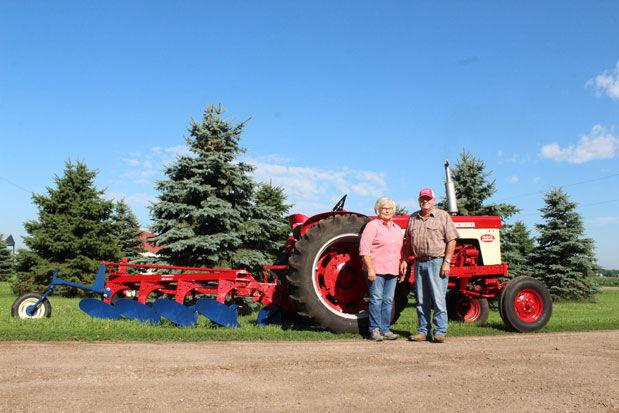 It will be a special event for Ron Snaza of Bath, South Dakota. For the first time at Red Power, he'll be exhibiting his 1984 International Harvester model 5088 that has just 28 original hours on it that belonged to his dad. His dad wanted to show it off at the Red Power Round Up, but he wasn't able to the last time the event came to Huron.
"It was my dad's dream to have it there in 2014," Snaza said.
His dad passed away two years later. This year, Snaza will honor his dad by showing his mint condition model.
"He bought it new and literally never used it," said Snaza, who runs a wood working and garage door business. He doesn't farm, but after growing up on a farm he loves that his collector tractors give him a connection to farming, and he enjoys tractor pulling as well.
It still has the original plastic on seat and it's never had equipment hooked to it, Snaza said. The hydraulic levers were stuck because they never moved, he said.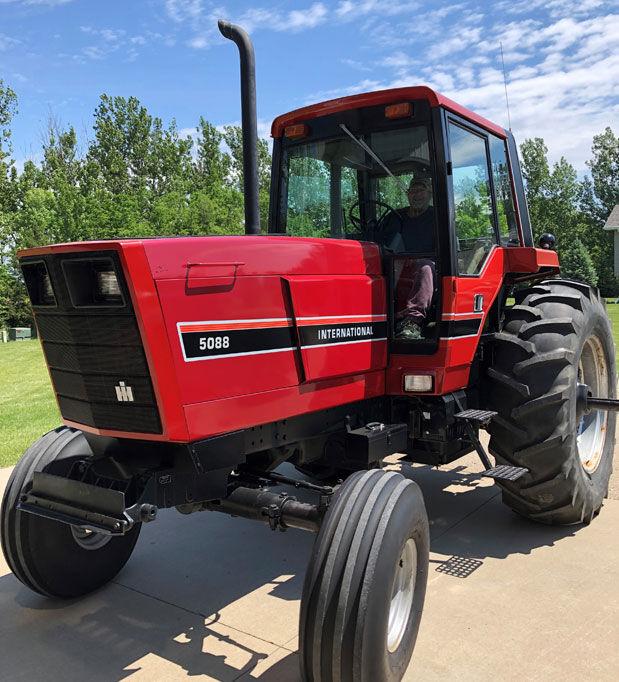 Snaza isn't sure why his dad never farmed with it. He bought it in the spring but didn't put duals on it and opted to use his other tractors instead.
"A year or two passed and he decided not to use it," Snaza said.
Snaza will also be exhibiting a 1953 International R10 Series pickup truck. It's fairly unique with its factory box extensions, he said.
The Red Power Round Up is one of the largest traveling shows of its kind, drawing more than 18,000 attendees in the past.
South Dakota's Chapter 21 of the International Harvester Collectors Club is hosting the round up. Organizers have heard from members across the country, urging them to go forward with the event. Like with South Dakota's Fourth of July celebration at Mount Rushmore, some out-of-staters appreciate the governor's relaxed measures around coronavirus closures.
Still, the round up hosts are taking precautions. Meals and music will be held outdoors, and many tractors are on display outdoors, allowing for social distancing. The fairgrounds will have handwashing stations available throughout the grounds.
Some accompanying tours have been canceled. There will be no women's trip to De Smet and no organized visit to the Black Hills that was popular in 2014 when South Dakota last hosted the national event.
South Dakota is the furthest west the Red Power Round Up travels. It typically draws some collectors who want to see a different part of the country.
"We get to bring some notoriety to the state of South Dakota," Jorgenson said. "We enjoy hosting them for that reason."
He and Ada have traveled to several national gatherings – as far away as Tennessee, Ohio and Wisconsin.
Steve Masat, a producer from Redfield, South Dakota who is co-chairman of the 2020 event, has been to every round up since 2011.
"It's a lot of history. It's just fun – a way to slow your life down," he said.
He was hooked after his first Red Power Round Up in Iowa in 1995.
"I grew up on the red stuff," Masat said. "I came home and said, 'Dad, this is awesome. It's a sea of red.'"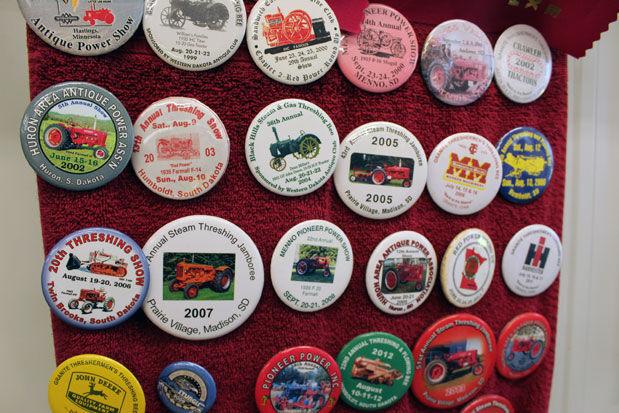 The iconic red machinery is big draw, but Masat said it's the people you meet and the friends you make that bring people back each year. This year especially, old friends will be happy to see each other again, he said.
This is South Dakota's third time hosting the national gathering. In 1997 the round up was held at Prairie Village near Madison. Huron hosted the 2014 event.
As part of the "Looking Back with 20/20 Vision" theme, this year's event will feature displays of tractors from each decade from the 1900s to the 1980s in the beef barn. New to the show will be a wall of International Harvester signs.
Festivities start Friday, Aug. 7 with a tractor drive from Clark to Huron. The fairgrounds is hosting the Great Plains Tractor and Pickup Pull that evening.
There's a tractor parade each day and a kid's tractor maze, speakers, a quilt show, women's programs and musical entertainment. Local ag groups are sponsoring evening meals. Saturday features a chicken feed on a big homemade grill. Sunday, they'll serve steak and sweet corn.
A reunion of Harvester dealers is set for Saturday morning. A church service will be held Sunday morning.
Admission to the round up is $10 per day or $25 for an event pass. Exhibitors get in free. Golf carts are available for rent. Those interested are encouraged to reserve early on the event website: www.redpowerroundup2020.com or by calling 605-275-4653.
Each year's round up features a commemorative belt buckle and model tractor. Each year's toy is typically connected to the type of agriculture in the host state. Being in wheat country where equipment tends to be a little bigger, this year's toy is the W450 Gas model.
"You bring the culture of your community to the show," Masat said.
Richard Vasgaard of Centerville, South Dakota, was put in charge of belt buckle sales. Each year, there are 600 made, and collectors don't like to skip a year. It's one of the reasons they were encouraged to go on with the 2020 show, Vasgaard said jokingly.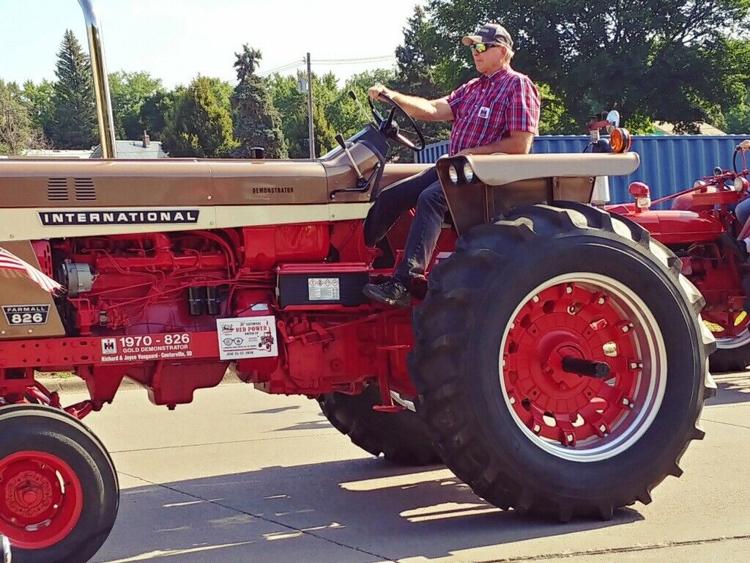 Like Jorgenson, he started collecting when he got out of the dairy business. His first project was a Farmall that his father-in-law had bought new in 1948. Vasgaard did the mechanical work himself and hired someone to paint it. It was finished just in time for his father-in-law's 96th birthday.
"He said it looked better than when it was new," Vasgaard said.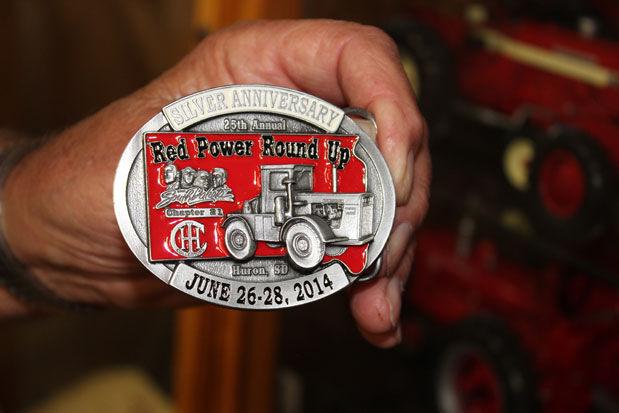 To Huron, he'll be bringing his 826 Gold Demonstrator tractor and his 1940 Farmall H. He's looking forward to reconnecting with fellow collectors at the show and reveling in farm machinery of the past.
"There's a lot of history you can pick up on you wouldn't get anywhere else," he said.
For details on the Red Power Round Up and a full schedule of events, visit www.redpowerroundup2020.com.