When Thom Petersen took the reins of the Minnesota Department of Agriculture in January, he made it his goal to visit at least one farm in the state each week.
Other state department heads are getting out to rural Minnesota, too. Being on the road was a directive posed to them by Gov. Tim Walz.
"One of the things were talking about is making government more responsive to you," he said at Farmfest Aug. 6, introducing a panel representing 10 of the 24 state agencies – from the Department of Revenue to the Department of Housing.
Petersen said his charge is to better support farmers in a challenging time. Part of that is working across state agencies to address rural issues.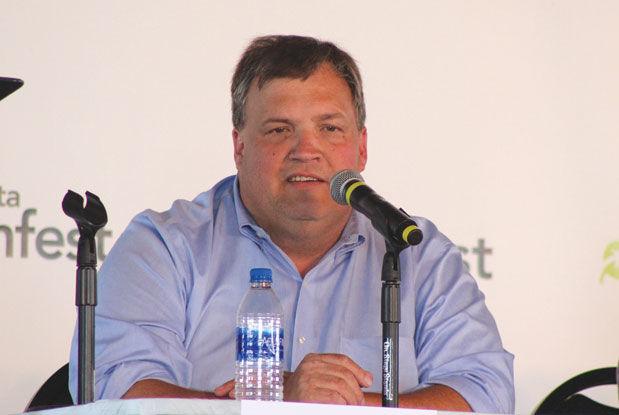 Safety is one major focus, pointed out Minnesota Department of Transportation Commissioner Margaret Anderson Kelliher. The state's new hands-free law, which as of Aug. 1 makes it illegal to use a cell phone not in hands-free mode while driving, is especially important on rural roads, she said.
MNDOT is also testing new road deicing methods that use agricultural products.
"That has value added for Minnesota," she said.
The Department of Housing is working to invest in new construction and maintain houses in small communities, said assistant commissioner Ryan Baumtrog. The state is dedicating some funding this fall for housing in communities of less than 15,000 people.
"Farms need workers and workers need housing," he said.
The Department of Health works with agriculture in a number of ways – from helping provide safe drinking water and promoting indoor air quality free of mold and radon. The department also works to promote farmers markets.
"It's a way for us to socially connect an bring purpose to our lives outside of our usual daily activities," said Courtney Baechler, assistant commissioner at the Department of Health.
With that, her department and several departments are keyed into the health issues that come with stress on the farm. Baechler is a cardiologist, and she pointed out that a third of all heart disease is caused by stress and mental health challenges.
Knowing that, she said the health department is doing more than working to provide access to counseling, but also aims to rally around communities to make them more resilient.
How to deal with farm stress is a question Petersen gets often, he said. Programs set up for the 1980s farm crisis are still helping people, he said, noting farm advocate and mediation programs. Increased funding will help them serve more farmers this year.
"There's help there at department if you need it," Petersen said.