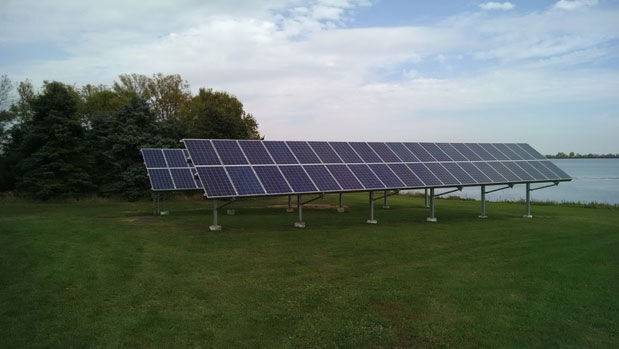 With wind energy in South Dakota doubling in the last three years, many across the state have been taken aback by the rapid expansion of renewable power. However, as transmission lines tap out and viable wind sites decrease, those on the next frontier for renewable power are looking to the skies.
Ranking just above North Dakota at 1.5 megawatts (MW) of power produced from solar installations, South Dakota has long been behind in solar power generation. However, in January, South Dakota's Public Utility Commission approved the state's first commercial solar array, which would jump South Dakota's solar generation from 1 MW to 141 overnight once completed.
"We can say we are going to grow by over 1,000% in South Dakota," PUC Commissioner Gary Hanson said jokingly.
Dubbed the Lookout Solar project, the Western Area Power Administration (WAPA) and the Oglala Lakota Native American tribe have come together to propose and begin construction on the new solar facility primarily on Pine Ridge Indian Reservation land between Oglala Lakota and Custer counties.
It is the first ever Native American solar project, according to Hanson, and will bring hundreds of jobs to some of the poorest counties in the country on reservation land.
Previously, the only "commercial" solar project built in the state had been a 1 MW installation in Pierre, South Dakota. Citing a lack of interest, Hanson said he had heard many people give up on the prospect of solar in South Dakota.
"Wind projects are certainly dynamic opportunities for South Dakota but to have a solar project was a relief," he said. "There's a lot of contentious moments with wind farms. With solar – not nearly so many."
However, the Lookout Solar project is not the only stepping stone to South Dakota's solar revival. Geronimo Energy is also looking to expand its solar profile in a new 128 MW facility dubbed the Wild Springs Solar Project.
Geronimo Energy, one of the leading wind developers in the state, is partnering with Basin Electric Power Cooperative to propose a large site in Pennington County approximately 20 miles east of Rapid City. The facility has not yet been approved by the PUC, but they anticipate the solar array to be completed in 2022.
Hanson, who was nicknamed "the bird guy" during PUC hearings due to his concern for wind turbines affecting bird habitats and flight patterns, said he is happy he can take off his hat for just a little bit as they consider and discuss large-scale solar projects.
"I don't have to be the bird guy on solar," he said.
As large scale solar projects take off in the state, rural installations have also seen an increase in activity. Heidi Kolbeck-Urlacher, a policy assistant for the Center for Rural Affairs, has been working closely with producers looking to install personal solar projects on their farms or roof tops.
Over the last few years, the center has seen a significant growth in requests for information on solar in South Dakota, Nebraska, Iowa and Minnesota, she said. A nationwide outlook survey ranked South Dakota fifth in interest for new solar installations.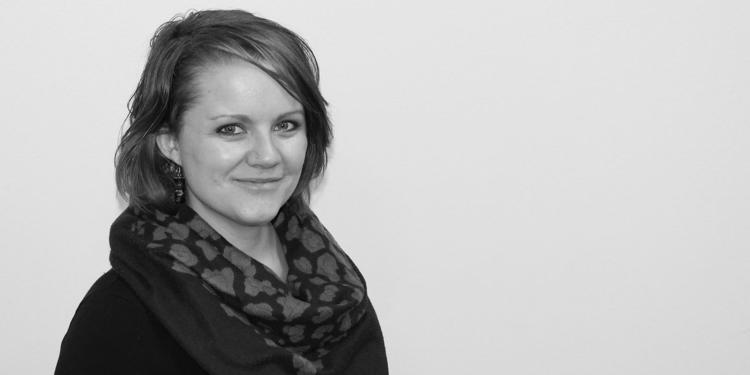 "There are opportunities for everyone to get involved in solar programs," Kolbeck-Urlacher said.
The opportunities have mainly come in the form of solar co-ops. Solar co-ops, much like any other cooperative, are groups of people who come together to negotiate better deals for installation costs and price returns from energy companies.
"It can be a little daunting or hard to get around to," said Bobby King, the Minnesota state director for Solar United Neighbors.
While the coronavirus pandemic has slowed interest in solar installations, King said many people have continued to attend virtual co-op meetings. One of the newest co-ops setup in rural Minnesota has 35 members on board to begin negotiations.
One big reason solar is picking up stems largely from the dramatically decreased installation costs over the last decade. According to Hanson's numbers, installation costs dropped roughly 80% from 2008 to 2019, and solar panels now last longer. While wind saw its dramatic decrease in prices over the early 2000s, Hanson said solar is seeing its decrease over the 2010s and into the 2020s.
The second big driver for solar installation, a national tax credit that pays for roughly 26% of the total cost for solar installations, will be decreasing to 22% next year and by 2022, it will be phased out entirely.
Typically, if enough interest is shown in a new technology, tax credits can be extended. Solar and wind have seen extended credits well beyond their initial dates. King said he's hopeful the solar credit will be extended, at least at the reduced rate.
One of the more interesting aspects of solar from Hanson's perspective is that he hasn't seen any main drawback to installing large arrays. While wind energy provides endless debate amongst those concerned about turbine's effect on health and wildlife, Hanson said he hasn't heard much blowback against solar.
Kolbeck-Urlacher said she's only heard of one main complaint about solar arrays in that it destroys wildlife habitat underneath the panels where concrete is poured to keep them stable. However, as solar panel installation has advanced, this concern has been phased out as less concrete is poured to keep the installation steady. The Center for Rural Affairs has worked closely with installers to plant native grasses alongside the panels.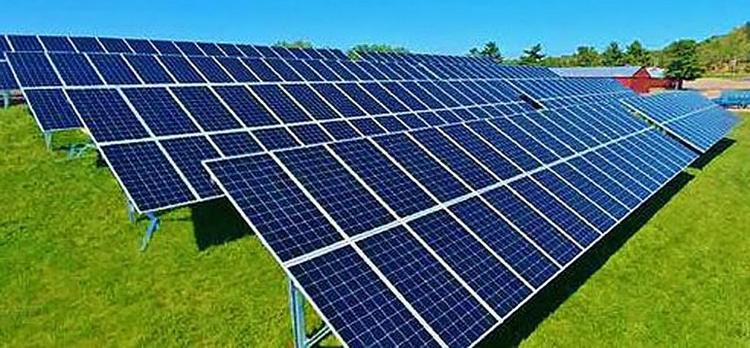 "If you can combine native vegetation, you can have this conservation win you can build into the project," she said.
King, who has seen many different complaints about the idea of solar "gardens" in Minnesota, said it helps to educated the public on the advancements in the solar industry that have led to reduced footprints of solar farms. In Minnesota, King said solar panels cannot be permanently affixed to the ground, which eliminates issues with destroying wildlife habitat.
In Minnesota, regulators work closely with solar companies to plan out seed mixes that work well with the panels. Many states require the installation be done by local contractors. That's a key aspect in selling the project, according to King.
"It really is a local job for installation and keeps more money in that community," he said. "It's a local boon to do it."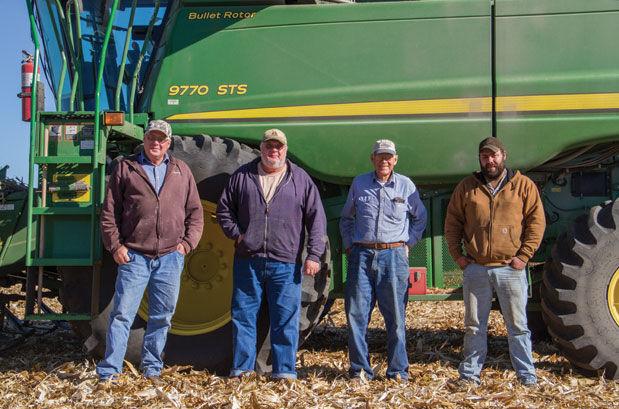 Jeff Bakker, a Tyler, Minnesota farmer who installed a 20 kilowatt system on his family's operation, said that putting solar in was as easy as advertised.
At a visit to Farmfest one year, Bakker happened to pass a booth for Zinniel Electric, a local company installing solar panels. After a few conversations, he decided to install a system.
"I thought about it because there are a lot of windmills in the area, and I just don't like climbing and solar is on the ground," Bakker said.
From a maintenance perspective, Bakker said the contract worked out great to get a nice warranty and tax break for installing the solar array.
"I was the first person in my county to install a solar system," he said.
Bakker, 62, farms with his brother and his dad on a 1,800 acre operation. Bakker said he intentionally had the panels designed and installed to be big enough to get a mower underneath it.
"We built ours a little higher so we can mow under it," he said. "We can drive mowers right underneath them and it's not an issue at all."
Bakker said he's satisfied overall with his decision to go solar, however he said that the only reason it works for him is because Xcel Energy services his area.
The company works closely with Minnesota producers on what is called "retail net metering," which involves how excess energy will be stored on the power grid.
Typically, solar panels produce energy at a constant rate in direct sunlight. Because solar systems produce most of their energy in off-peak hours when energy consumption is at its lowest, excess energy produced is sent back to the energy companies for storage to be used at later times.
In many states, that energy is bought from the producer at the retail energy rate – or the rate most households purchase energy from the company. However, in South Dakota and a handful of other states, there is no retail net metering rate.
Bakker said that if Minnesota had South Dakota's metering policy, he wouldn't have put in a solar array.
"I don't think I would've done it," he said. "That was a major factor."
Kolbeck-Urlacher said that the net metering discussion is probably the largest reason states like South Dakota and North Dakota have remained so low for solar production for many years.
"It probably would be a more attractive option in the state if we had that policy," she said.
Hanson, who has worked closely with other PUC members and legislations on the idea of a net metering law, said that he prefers South Dakota's "wholesale" net metering approach.
Instead of buying the energy at retail rates and selling it back at retail rates, the energy companies can buy excess power at wholesale rates that would typically be seen from a large scale producer.
"We like it and we're one of just a handful of states that have wholesale net metering instead of retail," he said. "It's our belief that it's a fairer way of going through the process."
As an example, in a typical net metering setup, you would sell your excess energy at 7 cents per kilowatt hour (kWh) and buy energy at 7 cents per kWh. With a wholesale rate, you'd sell your excess energy at a 4 cent rate and buy at a 7 cent rate.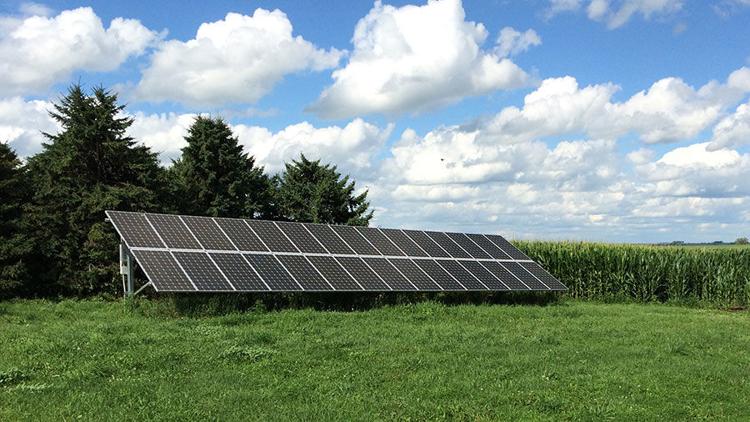 Hanson said South Dakota adopted this policy to be fairer to the energy companies and cooperatives storing the energy. If everyone got retail pricing, he said utilities wouldn't make any money on that operation because as they eat the cost of transporting the energy on their transmission lines.
However, the main complication with their wholesale law, he said, is that figuring out the true wholesale price of energy in that area is more complicated than just deciding on a reduced figure.
While Hanson said he doesn't have any major issues with the retail route for net metering, he said as renewables have grown he wants it to be as fair as possible to everyone, not just one party. As installation prices for all renewables have dropped dramatically, the challenges of figuring out if it's cost effective have also fallen off.
One extra drawback from solar at the Bakker farm has been the increased cost of insurance. While he said he was led to believe the insurance on his system wouldn't be as high as it is, Baker said it makes sense given the $80,000 array is just like any other building you'd put up on the farm.
"It has to be insured," he said. "The cost is the same as any other thing you'd put on the farm."
As large scale solar "gardens" are planned for South Dakota with a perhaps more relaxed environment for rural solar installations, Hanson said the light has never been brighter for renewables in the state.
"It's not a dim light for solar or for wind, there are tremendous opportunities for both," he said.
When you combine wind, solar and hydropower generation in South Dakota, South Dakota produces over 70% of its energy from renewable sources.
Hanson said he's proud of that claim, adding that coal and oil have been phased out almost entirely. Natural gas will most likely be here to stay, at least while companies figure out how to store electricity in a more efficient manner.
"Will (renewables) ever take over? Yes, because they have to," Hanson said. "We can't continue to burn as much natural gas as we are forever. It's not infinite."
As renewable energy has gotten considerably cheaper, energy storage will need to follow suit. He said many have dismissed the idea that better, more efficient large scale batteries will be commercially viable soon. However, Hanson said never say never.
"Don't ever bet against technology, somebody will come up with a new widget," he said.
Assuming the Lookout Solar and Wild Springs solar arrays come online by 2022 for both sites, South Dakota will move up into the middle of the pack for solar energy produced by state hovering just around 350 MW. California currently leads the nation at 21,000 MW.