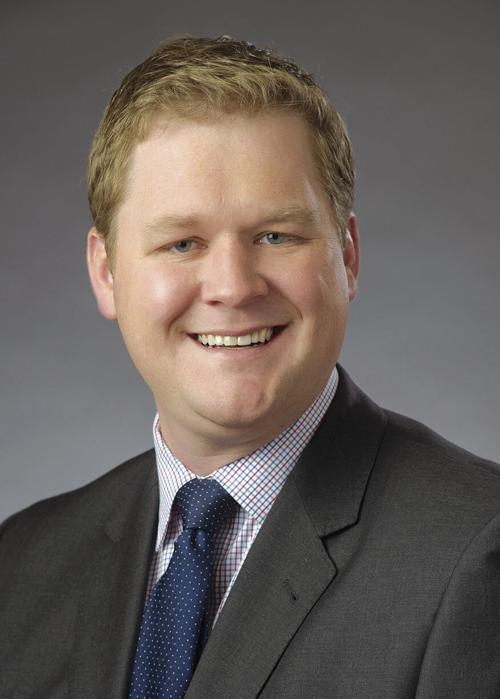 President Dwight D. Eisenhower said, "Farming looks mighty easy when your plow is a pencil, and you're a thousand miles from the corn field." This statement is a good reminder for me – an attorney who grew up in the "big city" of Sioux Falls – of our rural roots. The agricultural industry continues to be one of the largest drivers of our city and state economies. Ag's importance to our region is unmistakable.
On behalf of the Board of Directors of the Greater Sioux Falls Chamber of Commerce, I invite you to our annual celebration of agriculture – the 2021 Sioux Empire Livestock Show. This year's show will take place Jan. 25-31 at the W.H. Lyon Fairgrounds. It is one of the premier agricultural events held in the upper Midwest and is an outstanding experience for the whole family.
All livestock events take place at the Expo Building on the W.H. Lyon Fairgrounds. Livestock producers show the best in purebred and market livestock, and manufacturers and suppliers display the latest in agricultural products.
Purebred cattle producers from around the country consign in hopes of making it to the Supreme Row and being awarded Supreme Champion. Tri-State Neighbor, The First National Bank in Sioux Falls and Runnings co-sponsor the $12,000 Supreme Row purse, which is divided between the buyer and consignor of the champion purebred bull and champion purebred female overall.
Supreme Champions are presented at the Mayor's Round-Up and Sale of Champions at 8 p.m. Friday, Jan. 29. Sioux Falls Mayor Paul TenHaken will lend a hand to emcee Jim Woster and auctioneers Pete Atkins and Joel Westra at the event, which follows the Supreme Row awards and features an auction of the top market livestock shown throughout the week. There will also be live and silent auctions to benefit the Sioux Empire Livestock Show Exhibitor Scholarship program – another way the Sioux Falls area business community supports agriculture.
The Greater Sioux Falls Chamber of Commerce has proudly sponsored the Sioux Empire Livestock Show since 1954. As with all things happening during this pandemic year, some things might be a little different. We are fortunate that the large size of the Expo Building on the W.H. Lyon Fairgrounds allows show activities to go on with plenty of space to maintain social distance among all participants.
If you've never attended the Livestock Show, I invite you to do so this year. Hope to see you there!
– Dan Doyle
2020-21 Chair of the Board
Greater Sioux Falls Chamber of Commerce