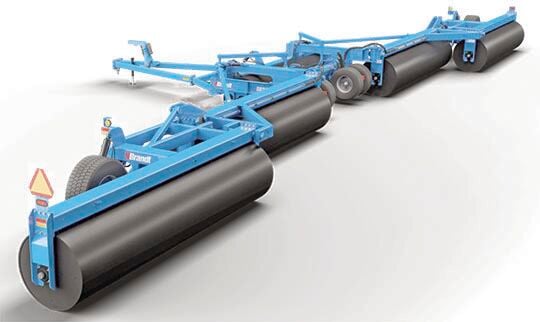 Brandt Agricultural Products has expanded their tillage products offering with a series of all-new, high-efficiency land rollers. The new models are designed to deliver superior field preparation and maximize combine performance at harvest time, efficiently flattening ground and pushing rocks down to create a smooth, uniform field surface.
The Brandt land roller also includes standard features like steel hydraulic lines, a hydraulic wing-latch system, a powder-coat paint and primer finish, and a hydraulic hose management arm with premium hydraulic couplers and reduce maintenance requirements.
Numerous optional features are also available, such as mud scrapers, additional hitch options, and oversized manual or hydraulically pivoting transport wheels for easy switching to field position.
For more information, contact at info@brandt.ca.