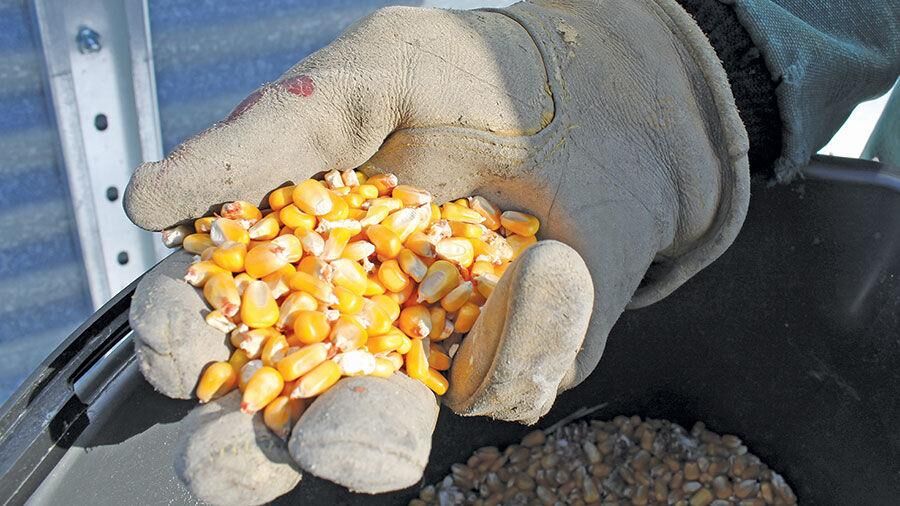 Harvest of this year's corn crop is progressing ahead of average and yields thus far have been a bit better than expected, especially given the dry conditions in the Northern Plains this growing season.
As of early October, about 41 percent of the crop had been harvested, which compares to 31 percent on average.
"So we're running 10 points ahead of average this year. Last year we were only 29 percent harvested," said Betsy Jensen, Northland Farm Business Management and a producer/marketer from Stephen, Minn. "So far, yields are good. We're not going to have a bumper crop, but it certainly looks like the yields are favorable," she added. "It's great news for farmers out there that are wanting to bring in the corn."
Thus far, yields are "in line." The concern now is how the U.S. going to export this corn.
"There are some major logistic issues right now that are backed up, and so we have to take care of that," she said. "We have had good sales to Mexico...and those we can ship out...but we want to make sure we find a home for all these bushels that we're harvesting."
Demand is holding up so far and "doing well."
'We're excited to see export sales to Mexico, who is our largest corn importer, and they have been aggressively buying, so we are optimistic that export sales will stay in line," she said. "But right now the market is really focused on the harvest progress and how quickly the corn is being harvested. There are a few potential rain delays, but overall, it's really been a great harvest across the Corn Belt."
The other good news is that local prices are holding in there. And, looking at basis offers, some local elevators are posting basis levels of -25 cents under, and cash bids are holding in at just over $5.
"There were some local areas that were actually offering a positive basis for short-term delivery," she said.
As of Oct. 12, at one local elevator in west central Minnesota regularly followed in this column, October cash corn prices were listed at $5.24 and basis was -7 cents under. April 2022 corn futures prices were listed at $5.46 and basis was -2 cents under.
"In my neck of the woods, Canada really needs corn, and so if you have the ability to truck it into Canada, there are some very favorable bids there," she said. "So there is good demand in the short-term for corn. If you have the ability to deliver to an end-user, they are short on bushels from last year."
Looking ahead, Jensen noted there are good basis offers even going into after the first of the year.
"Locally, I have a -8 (cents) under basis for January delivery, so they are still offering a pretty good incentive to ... put it in the bin and sell it after the first of the year and perhaps lock in basis right now," she said.
One thing that Jensen pointed out is that 2022 crop futures prices have been doing pretty well with new crop 2022 corn futures listed at $5.22 per bushel.
"(That) might get you excited. But part of that is to convince you guys to go out and buy fertilizer and plan on planting corn in 2022," she said. "If you've looked at fertilizer prices lately you'd probably start to cry right now. That's a moving target every day. And the market is working hard and saying, 'We'll give you $5.22 for your corn, don't worry we'll take care of you.' They really want to convince you to plant corn for 2022.
"So if you are planting corn, if you are buying fertilizer for next spring, I think you really need to take a hard look at those 2022 futures," she continued. "They're offering you a good price today, but that doesn't mean that's going to be there in the spring.
"My fear is farmers will pay a lot for fertilizer and sell the corn for little. My biggest fear is that we pick the wrong end of the inputs and outputs (with corn), and we don't have those concerns with soybeans," she added.
Jensen also mentioned there are some concerns about ocean freight and freight rates in general, as well.
Looking to the Southern Hemisphere, Jensen noted that there's nothing taking place in South America at this time that is having a big influence on the market. South America is starting the rainy season and they need to replenish their soil moisture levels in some regions and it looks like they're going to get some good rain and prior to when they start planting in order to get those fields off to a good start.