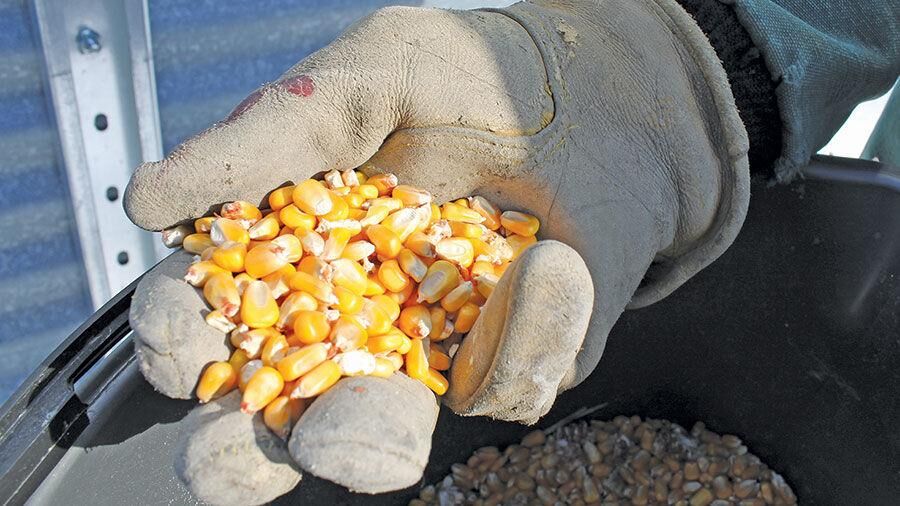 As the condition of the 2021 corn crop dropped again in early August in the western Corn Belt, corn prices remained relatively good.
"Crop conditions for the U.S. corn crop dropped in early August," said Betsy Jensen, Northland Farm Business Management and a producer/marketer from Stephen, Minn. "There's talk of rain, but the concern is it's the (western Corn Belt) that is getting worse, and a lot of the rain that's forecast is for the eastern Corn Belt."
This far into the growing season, the eastern Corn Belt looks pretty good. However, it's a much different story in the western Corn Belt where the crop is deteriorating under the oppressive heat and drought.
"That's where we really need the rain. As much as Corn Belt rains sound great, where we really need them is in Minnesota, South Dakota, North Dakota, Nebraska and parts of Iowa," she said, adding, for example, that Indiana's corn crop is rated 76 percent in good-to-excellent condition, while in Minnesota only 36 percent is rated good-to-excellent.
"There really is an east to west line, so don't automatically assume that rains in the Corn Belt are going to be bearish because we really need the rains in the west," she said.
Still, local prices are doing well and the basis is strong. As of Aug. 3, at one local elevator in west central Minnesota regularly followed in this column, August cash corn prices were listed at $6.23 and basis was +70 cents over. October 2021 corn futures prices were listed at $5.63 and basis was -4 cents under.
"We've seen a lot of strengthening of the basis. They definitely are concerned. They want your corn off the combine," Jensen said. "We're looking at over $5 cash. The basis is probably 30 cents better than we see it in a normal year. Cash bids, you're looking at anywhere from $5.30 to $5.40 at this time and that's right off the combine and that's unheard of. And with basis 30, maybe 40 cents better than what we see in a normal harvest, that's part of the reason why cash prices are so strong."
On the demand side, corn sales are going "okay." The old crop marketing year finishes on Sept. 1 and it looks like the U.S. is going to be right on track for corn sales.
"Things are going fine. We're not near to where we were a year ago, but USDA already has those numbers in there. There's always a few cancellations or they switch some from old crop to new crop at the end of the year," she said. "But overall, we expected demand to potentially back off, especially when prices go up, but so far it's really been hanging in there."
Jensen said USDA will release new numbers on Aug. 12 and that is the first time USDA will issue objective yields, not just trend line estimates.
"They're actually going out and looking at the crop and making a yield estimate. So Aug. 12 is going to be a huge day in the corn market. It is every year," she said. "The August report is probably my favorite report day of the year. This year, with stocks being as tight as they are, there's going to be some extra volatility."
As has been the case for much of the past year and a half, much of the demand has been from China. China recently purchased 33.1 million bushels.
"They're buying most of the corn. We're selling 40 million bushels and 33 million of that is going to China," she said. "That's where all of our corn is going. They are the buyer in this market."
Elsewhere in the world, South America still has some of its safrinha corn crop to harvest. There was some concern about cold weather down there earlier, but overall it looks like South America is going to do just fine.
"I haven't seen any other major concern about world corn markets. Obviously we're still worried about the western Corn Belt (in the U.S.) and our crop condition, but it's important to know that the world crop appears to be relatively stable," she said, adding that when USDA issues the supply and demand report this month, she does expert a change in U.S. corn production, but she doesn't know that there will be many changes in the world corn production.
"Aug. 12 is a big day, so you definitely need to look at your strategies. Put options might be an alternative," she said. "There is guaranteed to be a large move on Aug. 12. We can't tell you what direction that's going to be though – bullish or bearish. If you're thinking, 'gee, I don't have enough corn sold, I have too much corn sold,' this is really where put and call options can come in handy, even if you just buy a short-term one. Let's say you just buy it and plan to hold on to it for two or three weeks. That might be a good alternative to do for the USDA reports."