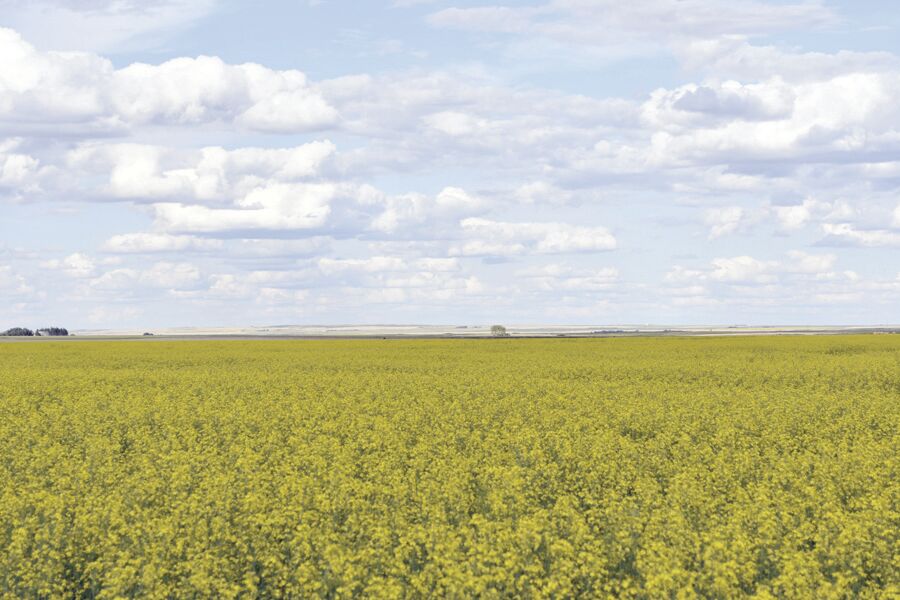 The USDA issued a crop production report on Oct. 12 that included first estimates of canola production and acreage for the 2021 growing season. The report said production for 2021 is forecast at 2.35 billion pounds, down 32 percent from 2020 production of 3.45 billion pounds. If realized, this will be the lowest production for the United States since 2013, an 8-year low. Total acres planted are estimated at a record high 2.15 million acres, up 18 percent from last year. Acreage harvested is expected to be 2.10 million acres, indicating normal levels of acreage abandonment.
The yield forecast, at 1,119 pounds per acre, is 812 pounds below last year's yield and will represent the lowest average yield on record for the U.S. Compared with last year, yields are forecast to be down more than 700 pounds per acre in four of the six major canola-producing states.
The yield in North Dakota, the largest canola-producing state, is forecast at a record low 1,100 pounds per acre, down 860 pounds from last year. The Northern Canola Growers Association (NCGA) believes this figure will be revised upwards by the final report in January based on anecdotal evidence from growers across the state. Planted area in North Dakota is estimated at a record 1.75 million acres, up 16 percent from last year.
As of Oct. 15, nearby canola prices at area crush plants ranged from $33.04 to $34.10 per hundredweight for October delivery and $33.33 to $34.50 for November delivery. These prices are up significantly from late September, and near the highs seen in July. New crop 2022 contracts are being offered at $24.69 to $25.44 per hundredweight.
ICE November canola closed at $915.50 on Oct. 15, well above the levels seen at the end of September. The crude oil market has been a key driver of commodities in the first part of October.
In the latest USDA Oilseed Crushings Report, it showed 132,422 tons of canola oil was crushed in August, down from 145,967 tons in July and 202,580 last year. Crude oil produced was also down 16 percent from July 2021 and 39 percent from August 2020. These numbers will improve now with the harvest essentially complete.
The canola market continues to be well-supported by the world vegetable oil market, as well as European rapeseed and palm oil, both of which have been near record price levels.
Importers of canola are said to be left out in the cold, due to low supplies and current record prices. Some importers of canola are said to be looking at alternative sources, such as Russia, Ukraine and Australia, as well as alternative products.
Several marketing firms have stated that the energy sector continues to support the oilseed market and that demand for renewable diesel and biodiesel could cause vegetable oils to shrink to unacceptably low levels.
Soybean oil closed over 61 cents per pound on Oct. 15, staying well above the 55-cent level which has been said to be a key level that will support current strong canola prices.
The NCGA will hold its 15th Annual Canola Research Conference on Thursday, Nov. 4, at the NDSU Alumni Center in Fargo, N.D. It will also hold its 24th Annual Canola Expo on Tuesday, Dec. 14, in Langdon, N.D. Those interested in attending can get more information at www.northerncanola.com.