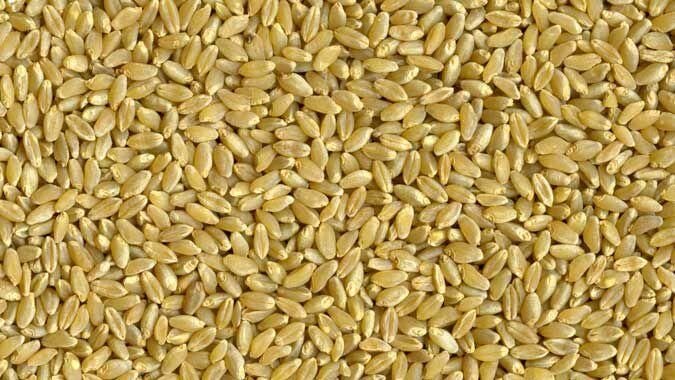 Although durum prices have slipped down some following harvest, they still remain quite strong in the low to mid-teens.
"Last week we hit a peak with the highest bid in the region at $17.50, but after that bids did drop by about $3-$4 depending on location," said Erica Olson, market development and research manager for the North Dakota Wheat Commission, on Sept. 13. "Most cash bids in the region are now around $13-$14.50."
Why the sudden drop? Olson is not sure there's a real clear answer.
"At those high levels, I think there was a fair amount of producer selling as they took advantage of those high bids," she said. "There are more supplies in the pipeline now, but obviously, buyers are not too excited to purchase at those higher prices. I think there's probably supplies sitting there that are available, but not a lot of takers as buyers are only making purchases as they need them, not really extending coverage."
Pasta manufacturers, through the end of the calendar year, seem to have fairly good coverage.
"As we've seen in previous years, when durum prices are high, where they can, they are going to make substitutions with other classes of wheat for durum. After the new year, I think there is the potential of more buying then," she said.
"Regardless though, I think we can expect that this will continue to be a volatile market. We're looking at very tight durum supplies and really no new durum harvest for at least 6 months, so no new supplies on the market," she added.
Looking at world numbers, ending stocks for durum are expected to be down about 20 percent. Ending stocks have been declining the last few years and, when looking at the major exporters, those stocks are expected to hit a 14-year low. The reality, she noted, is that the world situation is tight.
"Digging into the U.S. numbers, you see they're even tighter," she said, adding that the updated World Agricultural Supply and Demand Estimate (WASDE) report for September came out on Sept. 10. In the report, USDA lowered the import forecast for the U.S. by 5 million bushels (MB), down to 54 MB. Olson feels that could potentially go lower as most of the U.S. durum imports come from Canada and they have a smaller crop, as well.
USDA also lowered domestic use by 2 MB down to 85 MB. Both food use and also feed residual numbers are expected to be down slightly from last year.
So U.S. ending stocks have gotten even tighter and are down another 3 MB this month. That puts potential ending stocks for the U.S. at 18 MB by the end of May 2022. That would be a stocks-to-use ratio of 18 percent, which would be the second lowest ending stocks level in recent history, second only to the 2007-08 crop year when it got down to 8 MB.
Olson also noted that harvest is nearing completion for North Dakota and Montana, with 96 percent harvested according to the last crop progress report. That compares to the average of 78 percent.
"We're still seeing fairly good quality, very high protein, high falling number values and good color," she said. "We did get some rain on the last portion of harvest, so there's probably some quality downgrade in some areas."
Elsewhere, the Canadian crop report came out recently and showed that in Saskatchewan and Alberta about 75 percent of the durum had been harvested. In Saskatchewan, the estimated yield was only 19 bushels per acre. The Alberta report had no estimate for durum, but for other cereal crops the estimates were well below average, so it's likely the same can be said for durum.
Agriculture Canada's last report in August had a yield estimate for Canada of 27 bushels per acre for durum, so Canada, too, has well below average yields.
"On the demand side, for exports, unfortunately, there were no new sales," Olson said. "We're still just sluggish. We're still at just under 2 million bushels in sales. For overseas customers, those prices are tough and there is better production in some of those countries, as well.
"Durum, I think, is going to be an interesting market until next spring," she added.