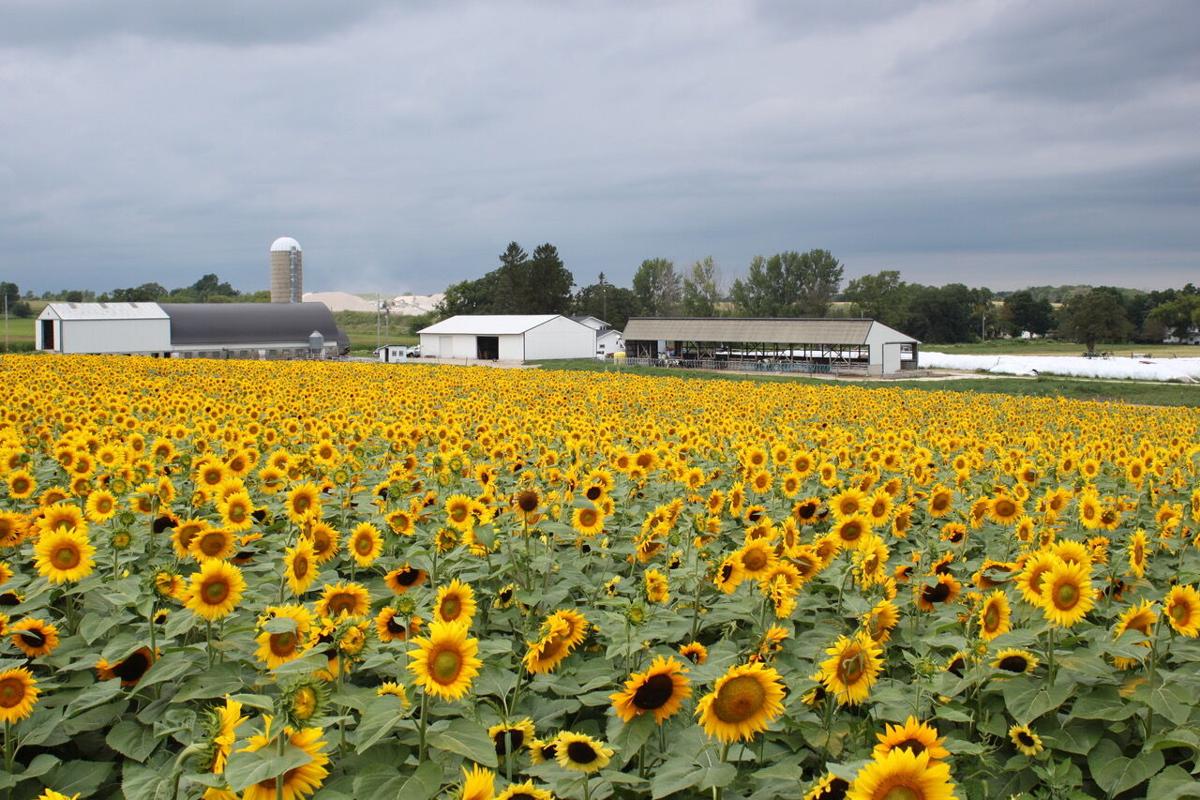 Although the last week in July was considered "fairly quiet" by John Sandbakken, National Sunflower Association executive director, sunflower prices for new crop and for August contracts improved nicely.
"It was a fairly quiet week in the sunflower market," Sandbakken said, commenting in the Aug. 2 NSA newsletter, adding that bird food continues to trade in a range of $28-$30 in North and South Dakota.
"Nearby and new crop prices at the crush plants were up 10-15 cents establishing new market highs again," he continued. "In addition, the August contract added $1.10-$1.20 (that) week to move up to $29.50 in the Dakotas. New crop NuSun is priced at $27.30-$27.90 with high-oleic at $27.80-$28.40 at the North Dakota crush plants."
At the regional crush plants, as of Aug. 2, NuSun sunflower was listed at $29.50 per hundredweight at both Cargill in West Fargo, N.D., and ADM in Enderlin, N.D., for delivery in August. The September delivery price was $28.40 at West Fargo and $28.30 at Enderlin.
New crop 2021 NuSun sunflower prices at West Fargo were listed at $27.90 cash. NuSun new crop prices at Enderlin were listed at $27.80 cash and $27.30 with an Act of God (AOG) clause.
High-oleic sunflower prices were posted at $29.50 per hundredweight at both Cargill in West Fargo and ADM in Enderlin for August delivery. The high-oleic September delivery price was $28.40 at West Fargo and $28.30 at Enderlin.
Also, 2021 new crop high-oleic prices at the Cargill plant in West Fargo were posted at $28.40 cash. At ADM in Enderlin, new crop high-oleic prices were listed at $28.30 cash and $27.80 with an AOG clause.
Elsewhere in North Dakota, Pingree was offering $27.70 cash for 2021 new crop high-oleic sunflower, while at Hebron, the new crop high-oleic price was listed at $26.90.
In the High Plains states, nearby and new crop high-oleic prices were $27.25.
August is a critical month for sunflower development as the crop is mostly in the late bud stage or blooming in the tri-state region of North and South Dakota and Minnesota. And, with a continuing drought, that is raising concerns.
"With severe to exceptional drought conditions prevalent throughout the area, the crop could use a good drink during this important development phase," Sandbakken said. "However, it is looking like not much will change for weather conditions in the Dakotas and Minnesota, the next two weeks. Above average temperatures and below normal precipitation are expected to continue."
Elsewhere, harvest is ongoing in Texas and producers are making good progress.
In the near-term, Sandbakken said the August crop reports, which USDA will release Aug. 12, are already getting the attention of commodity traders.
"Aug. 12 will be a huge day for commodity markets as USDA will release its latest supply and demand reports and first report of FSA certified acres," he said. "The FSA figures will be compared to the USDA June acreage report and will give the market a better idea of what got planted this year.
"This data and weather conditions will guide traders in the coming weeks," he concluded.