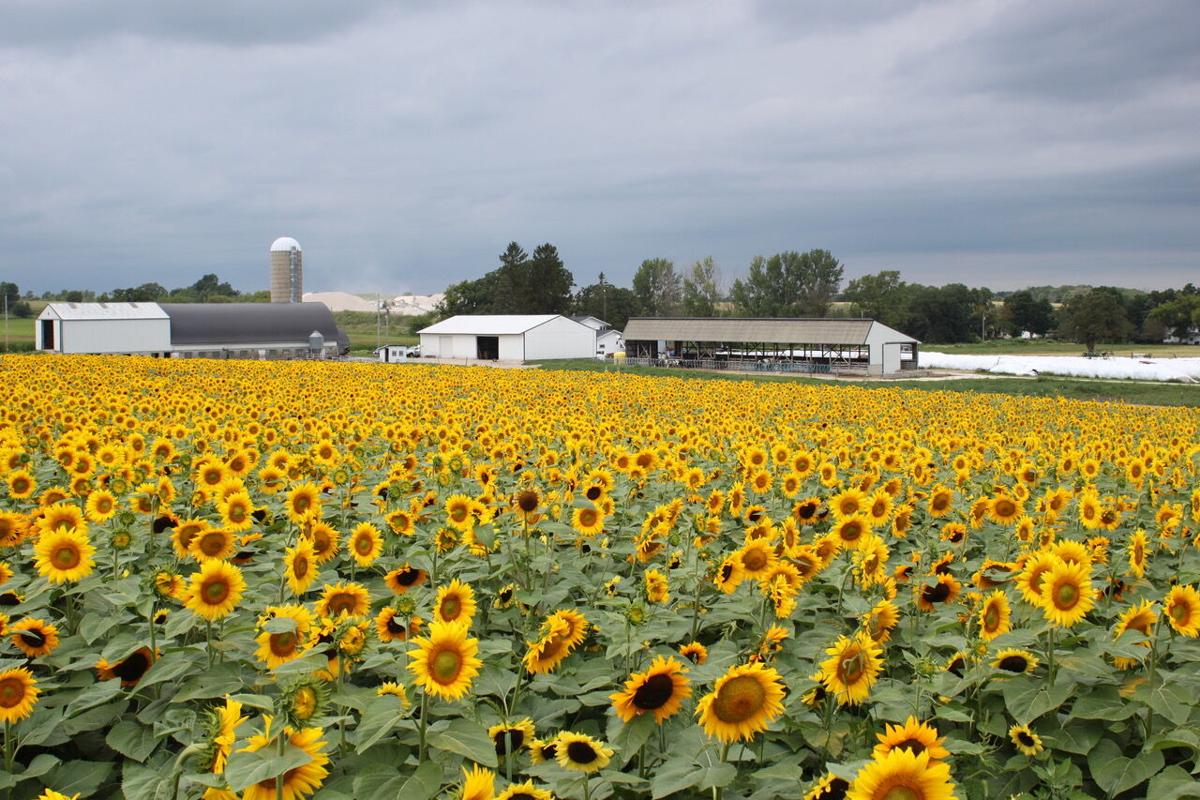 It has been a good start to the sunflower harvest in the Northern Plains as producers are getting the 2021 crop off at a pace above average while also enjoying high prices for both NuSun and high-oleic sunflower.
"Another good week for sunflower prices at the North Dakota crush plants. The October contract added 20 cents with the November contract increasing 80-90 cents," noted John Sandbakken, executive director of the National Sunflower Association, writing in the Oct. 25 NSA newsletter. He added that prices at the Lamar, Colo., crush plant were up 50 cents, and also that 2022 new crop prices were unchanged to up 25 cents at the local crush plants.
As of Oct. 25, NuSun prices were listed at $32.05 per hundredweight for delivery in November at the ADM crush plant in Enderlin, N.D., and $31.75 at the Cargill crush plant in West Fargo, N.D. That's almost $4 higher than the $28.20 delivery price offered in July.
Prices for high-oleic sunflower were $32.25 per hundredweight for delivery in November at ADM in Enderlin, while Cargill in West Fargo was offering $31.90, also for November delivery. That's also about $4 more than in July. Elsewhere in North Dakota, the November high-oleic price was $31.65 cash at Pingree and $30.85 cash at Hebron.
Sandbakken also pointed out that both plants are also offering contracts for 2022 new crop NuSun and high-oleic sunflower. For NuSun sunflower, the ADM plant in Enderlin is offering $27.15 cash and $26.65 with an Act of God clause (AOG). The Cargill West Fargo crush plant is offering 2022 new crop contracts of $26.80 cash and $26.30 with an AOG.
For high-oleic sunflower, the ADM Enderlin plant posted new crop prices of $27.40 cash and $26.90 with an AOG. The Cargill West Fargo plant was offering $27.30 cash and $26.80 with an AOG.
Global edible oil supplies this year, which are at the tightest supply volume in 48 years, are helping to support the strong seed prices, according to Sandbakken, adding that things are looking positive for next year, as well.
"Industry analysts look for vegetable oil prices to maintain strength moving forward in the next marketing year," he said. "This bodes well for sunflower seed prices as historically 80 percent of seed value is derived from the price of oil."
In other market related news, bird food is trading mostly around $29.90-$33.50 in South Dakota, with North Dakota prices trading for as much as $33 in some locations.
Looking at 2021 harvest progress, sunflower producers took advantage of another week of largely clear weather, which allowed harvest progress to advance at a much faster pace than last year. About 30 percent of sunflowers were in the bin as of the week ending Oct. 22. That's up from 21 percent the week earlier and well ahead of the prior five-year average of 11 percent for this time of year, according to the USDA report.
During the third week in October, producers harvested an additional 102,300 acres bringing the total of 2021 harvested acres to about 344,500 acres thus far.
"Harvest progress remains about a week ahead of the five-year average and equal to last year at this same time," Sandbakken said. "Supply and demand news regarding oil usage and stocks, harvest progress, yield and crop quality will be key to prices going forward."
One last item, Sandbakken also pointed out that sunflower producers should consider the oil premiums that crush plants pay on sunflower for oil content above 40 percent. He explained that crush plants offer oil premiums on oil content above 40 percent at a rate of 2 percent price premium for each 1 percent of oil above 40 percent.
"This pushes a contract with 45 percent oil content gross return 10 percent higher per hundredweight," he said. "The AOG $26.30 contract increases to $29, and the cash $27.30 contract moves up to $30."