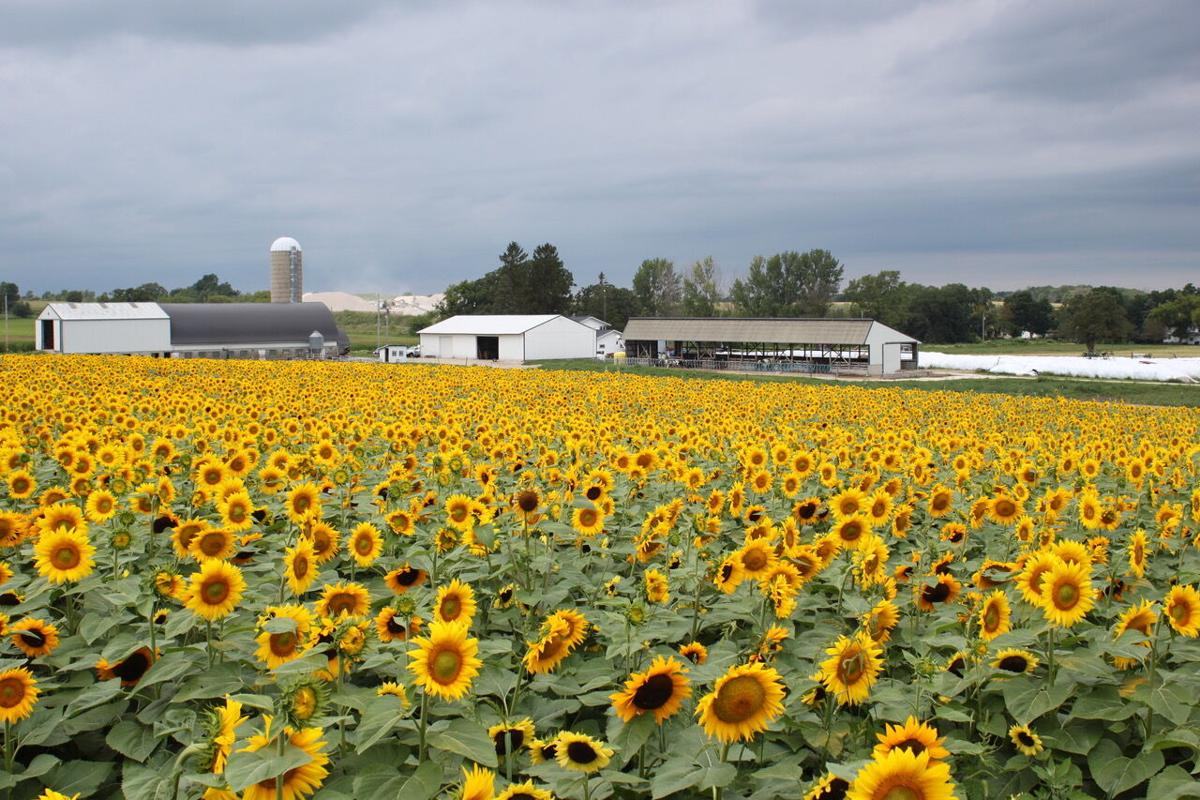 With sunflower producers making good headway in the 2021 sunflower harvest, prices have remained steady or have gone up slightly in the early part of October.
According to John Sandbakken, National Sunflower Association executive director, commenting in the Oct. 11 NSA newsletter, nearby prices at the crush plants were unchanged to up 15 cents for the week ending Oct. 8 and producers in North and South Dakota and Minnesota were making good progress with the 2021 harvest. Also, harvest in Texas continued to progress ahead of the five-year average.
"In the past week, producers harvested an additional 23,585 acres, pushing 2021 harvested acres to about 58,775 acres," Sandbakken said. "This represents 5 percent of this year's projected harvested acres and is about equal to last year at this same time.
"Overall, dry conditions are expected to continue over the next two weeks in the sunflower growing region and will benefit ongoing harvest," he added.
At the regional crush plants, as of Oct. 12, NuSun sunflower was listed at $31.80 per hundredweight at the Cargill plant in West Fargo, N.D., for delivery in October, and $30.90 for delivery in November. At the ADM plant in Enderlin, N.D, the October delivery price for NuSun sunflower was $31.55, while the November delivery price was $30.65.
As of Oct. 12, for high-oleic sunflower, the October delivery price was posted at $32 per hundredweight at Cargill in West Fargo, while the price for delivery in November was $31.40. At ADM in Enderlin, for October delivery of high-oleic sunflower the price offering was $31.75 per hundredweight and the November delivery price was $31.15.
Elsewhere in North Dakota, Pingree was offering $31.15 for delivery in both October and November, while Hebron was offering $30.35, also for October and November delivery.
Sandbakken also pointed out that the North Dakota crush plants are offering 2022 new crop cash and Act of God (AOG) contracts for both NuSun and high-oleic sunflowers. At ADM Enderlin, as of Oct. 12, the price was $27 cash and $26.50 for 2022 new crop NuSun sunflower, while at Cargill West Fargo the price was $26.80 cash and $26.30 with an AOG.
High-oleic 2022 new crop prices were $27.25 cash and $26.75 with an AOG at Enderlin, and $27.30 cash and $26.80 with an AOG at West Fargo.
Sandbakken pointed out that producers should also be aware that crush plants are offering premiums for oil content above 40 percent at a rate of 2 percent price premium for each 1 percent of oil above 40 percent.
"This pushes a contract with 45 percent oil content gross return 10 percent higher per hundredweight. The AOG $26.30 contract increases to $29, and the cash $27.25 contract moves up to $30," he explained.
In other news, the markets also got a look at USDA's latest grain stocks report, in which the agency pegged old crop sunflower stocks in all positions at 388 million pounds as of Sept. 1, 2021. That's up 100 percent from a year ago. The report also noted that all stocks stored on farms totaled 68.1 million pounds and off-farm stocks totaled 320 million pounds.
Breaking it down further, the report showed there were 298 million pounds of oil type sunflower seed stocks. Of that total, 60.3 million pounds are on-farm stocks, and 238 million pounds are off-farm stocks. Also, non-oil sunflower stocks totaled 89.64 million pounds, with 7.8 million pounds stored on the farm and 81.8 million pounds stored off the farm.
The report also showed that oil-type sunflower seed stocks were 113 percent higher than last year and that non-oil stocks were up 65 percent from last year. Both figures, Sandbakken noted, were within average industry estimates.
Following this report, USDA was expected to give its first estimate of 2021 U.S. harvested sunflower acres and total seed production on Oct. 12. That will be the next bit of news the market will consider.