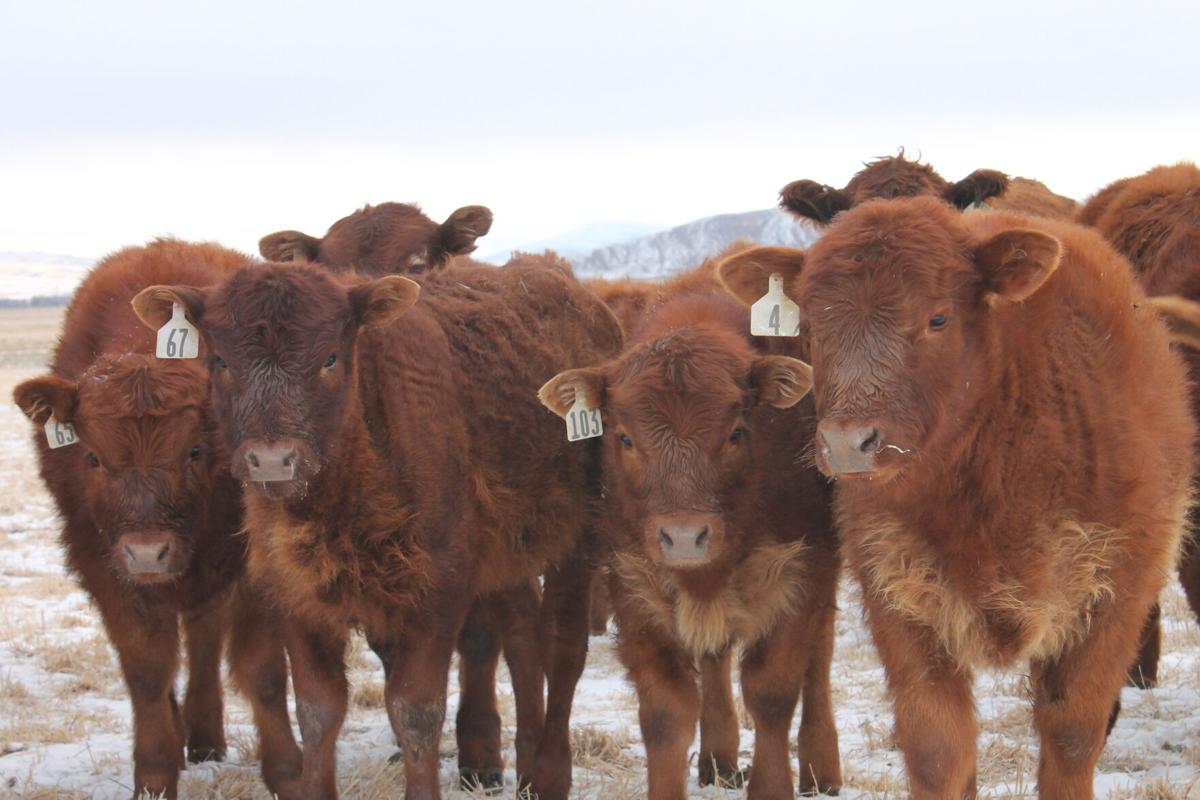 With 2020 safely in the rearview mirror, for the first time ever, one can literally say that hindsight is 20/20. For U.S. cattle producers, the year has been one for the record books, but upon closer examination through the eyes of retrospection, it can be surmised that our country's beef industry weathered the storm pretty well all things considered and there is a lot to be thankful for.
"Everybody knows the ugly and the nasty that 2020 was, but when you get down to the nitty-gritty in the beef sector, we actually came out of 2020 with some significant wins," pointed out ShayLe Stewart, livestock market analyst for DTN and host of the weekly Cattle Market News videos on Facebook.
Sure, cattle markets in 2020 were nowhere near the 2014 runaway most producers lust after, but when you consider the turmoil and the black swan events that negatively pressured them, prices rallied relatively well throughout the year. Stewart attests that the lasting strength in the cattle markets has a lot to do with the fact that beef demand actually gained momentum throughout the pandemic.
When stay-at-home orders caused restaurants to shut down in March of 2020, most agriculture commodities felt like they had been punched in the gut. Like all other industries, beef was forced to pivot and re-direct their markets when foodservice no longer was an option for their product.
The silver lining in this past year ended up being the fact that, with ample time suddenly on their hands, many Americans learned to cook again and appreciate food at a whole other level. This re-kindled love for a home-cooked, beef-based meal was miraculously able to keep beef demand up, both domestically and internationally, saving markets from the absolute shambles they could have been.
Moreover, Stewart said, the hard data at the conclusion of 2020 also wasn't as horrific as one may have expected. Year-to-date slaughter levels on a per head basis were only 3.5 percent behind 2019 numbers and meat production was only lagging by a mere 1 percent.
Now, Stewart was quick to point out these facts are not meant to marginalize the hardships that beef producers had to withstand during this past calendar year. Rather, they are meant to be a reminder that despite the roller coaster that was 2020, the beef industry pulled off nothing short of a miracle, and as producers turn their attention to 2021, there actually is a positive starting off point.
With beef demand at an upward trajectory coming out of 2020, U.S. producers will be excited to note that 2021 is the Year of the Ox in Japan, so bovine and therefore beef will be an important cultural aspect. This fact bodes well for the possibility of increased exports.
Basic economics tell us the best commodity prices are grasped when demand is high and supply is low. It is looking like 2021 may very well be that kind of a year. Consumers are demanding beef, but the myriad of market disruptions in 2020 has led to tighter fed cattle supplies. The Cattle on Feed reports for November and December showed placement numbers were down and January is expected to continue the trend.
A lack of green grass and profitability over the past couple of years has also unfortunately led to a smaller U.S. cow herd and a smaller calf crop is predicted for 2021, Stewart explained. Although news like that can be a little disheartening, Stewart encourages producers to look at the flip side of the coin and be mindful that opportunities can arise, even during hardship.
"Even though it comes as a bitter pill to swallow, when you have fewer cows it means you have fewer calves to market, but that is exciting because it means we are going to be able to market our calves to potentially a higher price threshold," she added.
Producers will need to be scrappy in 2021, Stewart says. There will be knocking market opportunities, but she notes, feed prices are likely to remain high and may even rise more if drought conditions persist. Nothing eats an operation's profit margins like feed costs and she cautions producers to really play defense with their profits.
It is going to take an astute business mind to navigate 2021. Stewart suggests producers really dig down deep and analyze their operation to make sure every decision that is being made capitalizes on profitability. Continuing, Stewart proposes a strong financial support team will be hugely beneficial in the coming year.
"As the ag industry continues to be a challenge for so many producers, it's vital that we are very analytical of our financial statements and that we have a banker that works for us," she said.
Stewart concluded by acknowledging that a successful 2021 is possible, but it will take the entire beef industry and its financial supporters to make it happen. Open communication and strategy may very well be the key. Talk with bankers, confab with other producers and above all, remember the U.S. beef industry conquered 2020 with grace and determination, so walk boldly into 2021.