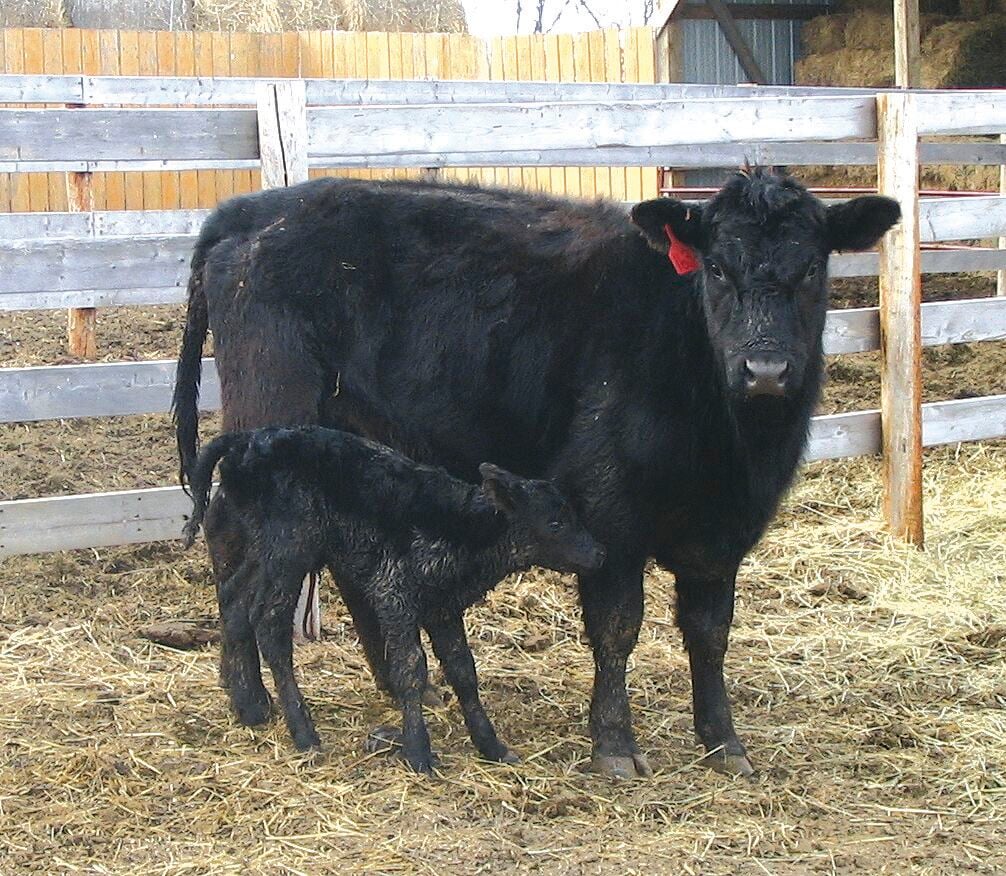 According to Lisa Pederson, Extension livestock specialist at the Central Grasslands Research Extension Center in Streeter, N.D., a key factor in determining whether or not a cow/calf operation is profitable is the weaning rate of the cow herd.
Pederson, along with Dr. Gerry Stokka, NDSU Extension veterinarian, teamed up for a webinar on Nov. 24 to explore ways to improve weaning rate.
Weaning rate was defined by Pederson in two ways: 1) as the percentage of cows exposed who wean a calf at the end of the season; or 2) as being equal to the number of calves weaned in 2020 divided by the number of cows exposed in 2019.
The weaning rate is a function of six key items:
• Reproduction
• Genetics
• Nutrition
• Calving ease
• Cow condition
• Calf health
Looking at some of those items, Pederson noted it has been determined by some researchers that the relative economic weight of reproduction, growth, and product (carcass) traits is 4:2:1, meaning that reproduction is four times more important economically as product and twice as important when compared to growth of a calf.
Cow condition
Pederson presented data from the Padlock Ranch in Wyoming, which involved over 100,000 observations. The data was taken from spring-calving cows that had their body condition score rated at weaning, as well as what the pregnancy rate for those cows was the following spring. The body condition scores ranged from 3 to 6-plus. It was found that the lower scoring cows had a 75.7 percent pregnancy rate, while those cows with a body score of 6 or higher had a 95.6 pregnancy rate.
Dr. Stokka noted that younger cows (2-3 years old) and older cows (12-plus years old) will generally carry less body condition than middle-aged cows. The young cows are still growing and lactating, while the older cows will have more difficulty staying in condition as most of their incisor teeth will be missing. He suggested that maybe the young and older cows will have to be sorted in different feeding groups or given extra feed before the breeding season.
Cows with higher body condition scores also resulted in higher serum immunoglobulin levels, so the thin cows not only had a lower pregnancy rate, but they also had sicker calves because of this lower serum immunoglobulin level in the colostrum.
But Dr. Stokka was quick to point out that dams who produce a large quantity of colostrum might also be depriving their calves of a high serum immunoglobulin because it is diluted in the larger volume of milk produced. The calf may not be able to nurse enough milk to get the higher passive transfer of colostrum antibodies.
Other factors
Dr. Stokka also had a list of other factors that play an important role is determining the bottom line returned on the herd:
• Fetal programing – This is defined as the stress a cow faces and the nutrition she receives during gestation.
• Failure at passive transfer - Was that cow a good mother to the calf? Did the calf get up and nurse right away? Did it get the immunity it needed from the mother's colostrum?
• Genetic selection pressure – Is it for more growth or more marbling? We have so many EPDs that it can be confusing, but they should be used to predict profitability, Stokka noted. Some of the main targets should be: fertility, zero calving difficulty, optimum growth, optimum milk and sound conformation of feet, legs and udder.
• Comingling – This can be new entries into the herd that are just dumped in without a second thought.
• Environment – Weather conditions the calf experiences at the calving and weaning seasons.
• Nutrition – This goes back to the condition scoring and is related to the energy, protein and trace minerals included in the calf's diet.
• Exposure – Was the calf exposed to comingling in the herd and was there a biosecurity plan and a vaccination program?
• Labor – Are the cows and calves in the herd faced with a lack of quantity and quality labor in the operation?
"You can't starve profit into a cow, and you can't milk it out of them, but you can match your resources and be exceptionally profitable and sustainable," Pederson said.
You can watch the entire 90-minute webinar by going online at www.ag.ndsu.edu/livestockextension/can-your-system-sustain-the-ranch-series-fall-2020.