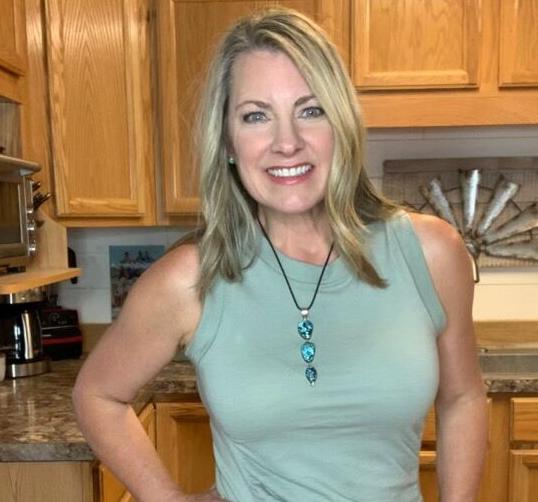 Susie Felton will tell you she has always wanted to sell beef directly. That life goal is one that coincided well with her passion of stabilizing a return to agriculture for the next generation. Six years ago she combined those two visions and created Felton Angus Beef, a direct-to-consumer beef company that provides beef raised by her and her husband, Jim, on their family ranch in Springdale, Mont., to customers around the continental U.S.
"Let's face it, the way Grandpa used to do it isn't going to work for our kids. The days of waiting for one commodity payment isn't working. You have to be a price maker, not a price taker," Felton said.
Since the COVID-19 pandemic upheaved the world as we knew it and caused major disruptions in the supply chain, more and more agriculturalists have turned to direct marketing as a way to guarantee an end source for their commodity. It is now almost commonplace to hop on social media and find a direct-to-consumer farmer or rancher. Felton says that was not at all the case six years ago when she began building Felton Angus Beef.
"When I started diving in and doing this, no one else was, and let me tell you, it was a lonely two years building something nobody else understood but my husband," she reflected.
Like any idea, coming up with the concept is the easiest part. Putting it all into action is a totally different story, and Felton found out quickly that building a direct-to-consumer beef business was a great idea, but the logistics behind it all were daunting, especially since she had no one to turn to for advice.
"Every single problem I came up against cost a lot of money and a lot of time. And then I would think I had it solved and it would end up being a disaster," she said.
Felton was determined though. With a true entrepreneurial spirit burning inside of her, she embodied the "if you build it, they will come" philosophy and bit by bit she developed a brand, and more importantly, a network of people who wanted a personal connection and relationship with their food.
"People who trust you, buy from you," she added.
To spread her business message of "your personal Montana rancher," Felton has taken to the social media airways to really tell the story behind Felton Angus Beef products. She says she is focusing on building a community, not delivering a sales pitch. Social media, she states, is also a great way to continue the beef tale.
"The story doesn't end when I ship beef. That is when the story begins," she says.
Heavily active across all forms of social media, including Pinterest, Felton describes her community of followers as something like a story loop. She shares how the beef was raised and processed while the customer shares back the story of how they prepared and enjoyed their product with family and friends.
Felton is quick to point out, building a direct-to-consumer beef business doesn't happen overnight and it certainly doesn't become successful simply due to magic.
All along the way her biggest supporter has been her husband. Jim is in charge of finishing out the cattle for Felton Angus Beef. Finishing feeder cattle to the best of their flavor potential takes dedication and skill, and after five years Jim has been able to perfect a year-round finishing program. This allows Felton Angus Beef to have slaughter-ready cattle periodically throughout the calendar year, not just in the fall.
Having access to finished cattle all year long has really accelerated Felton Angus Beef. Figuring out how to overcome that business hurdle, as well as others, is something Felton is proud of. She now wants to take her learning experiences and support others who are interested in starting their own direct-to-consumer business.
"I want to freely help people because the more people we can get looking locally for their food, the more customers we are all going to have," she said.
Promoting collaboration versus competition is a message Felton really wants to drive home with her direct-to-consumer beef business. Raising beef is a lifestyle she passionately shares with her husband and it is a tradition they hope to someday pass on to their children. Helping other farmers and ranchers provide consumers with safe and reliable animal protein is just the ethical thing to do, she says.
For those wishing to start their own direct-to-consumer beef business, Felton contends there is no easy road to success, but surrounding yourself with those who believe in your mission and product is paramount. In conclusion, she offers this straightforward advice:
"Build your brand. Build your customer base. Bootstrap your business."