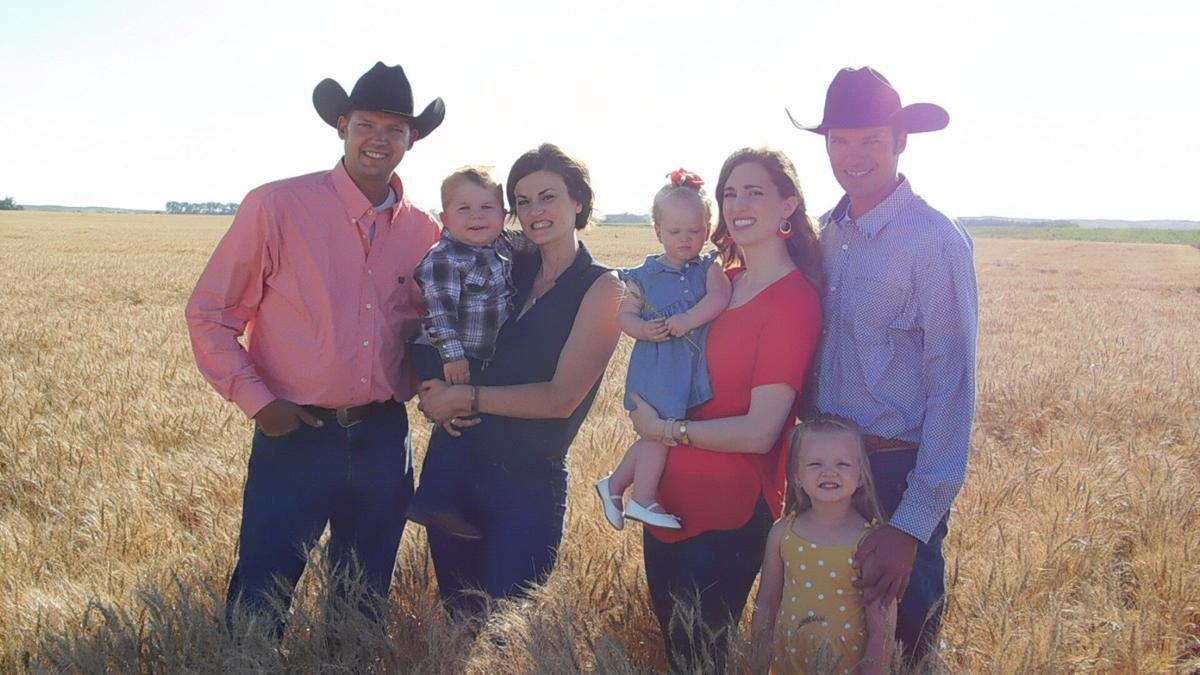 COOPERSTOWN, N.D. – Ressler Land & Cattle (RLC) is a multidimensional family operation focused on providing top quality herd genetics to the commercial cattle producer.
Brothers Bryan and Mark Ressler are the fourth generation in their family to farm and ranch in east central North Dakota. Purchasing a herd of Registered Red Angus 1A cows in 2016, the Ressler brothers held their first bull sale in 2017 and have progressed ever since.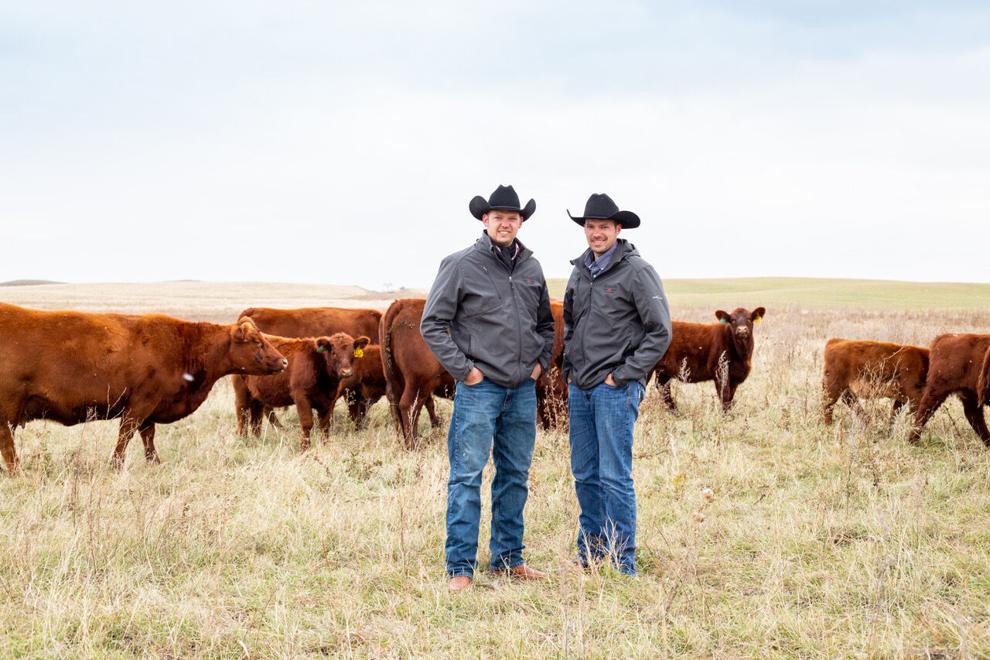 Both Bryan and Mark liked this set of cattle for their foundational traits including docility, easy calving, good udders and feet.
"These cattle calve on grass and have proven to be good mothers, birthing aggressive calves that hit the ground running," Bryan stated.
As previous commercial cattle producers, they know the importance of good calving ease, strong calf vigor, and a good nursing udder.
"A live calf, born unassisted that can get up and suck is what we like to see," Mark added.
Another priority at RLC is the proven ability to gain weight by weaning time. They strive to produce cattle that gain weight easily, have a large ribeye, and grade well on the grid to maximize profit for their customers.
"We have high expectations out of our cattle and cull hard to ensure sound, productive and profitable animals," Mark said.
Bryan, 35, and Mark, 31, both attended North Dakota State University and attained Animal Science degrees. While at NDSU, Bryan competed on the livestock judging team, served as president of the Saddle and Sirloin Club, and worked in the NDSU Beef Unit. After graduating, he worked as an agronomist in the Devils Lake region before returning to the family farm in 2013.
Mark, too, was active in the Saddle and Sirloin Club, but competed instead on the NDSU meats judging team. His college jobs included working at the USDA sunflower and sugarbeet divisions and helping with grain cleaning at General Grain. He's been farming/ranching since graduation.
Community, family and production agriculture are top priorities for Ressler Land & Cattle. Bryan and Mark farm alongside their parents Larry and Karen Ressler who are big influences to them in both life and farming practices. Bryan is married to Lauren, who is the high school principal of Griggs County Central in Cooperstown. They have one son, Isaiah, 4.
Mark is married to Sarah, and she is the managing pharmacist at Cooperstown Drug. They have two daughters, Kate, 4, and Meredith, 1.
"Farming is both our career and hobby," Bryan said. "It is our lifestyle, and we have found that marketing bulls allows us to connect with other likeminded ranchers and farmers."
The Ressler Land & Cattle herd
For their business model, an annual production sale on the second Sunday afternoon in January works out well. Bryan and Mark sell about 60 two-year-old bulls. The cows calve on grass, and bulls are selected for development. By sale time, the Resslers have collected needed data on the bulls for added value because of their age and maturity.
"The bulls can breed well, have large frames, and have developed good feet and legs before being sold to cow/calf operations," Bryan explained.
When they are not on grass, they are fed a high roughage, low concentrate ration. By developing them slowly, Bryan and Mark provide the foundation for breeding stock longevity. Any bulls or heifers not meeting their standards are put in the feedlot and finished.
Having a working relationship with the processing plant at Cargill in Schuyler, Neb., all of the cattle from their feedlot are sent there. The carcass data is analyzed to help make breeding decisions.
Of the calves finished in 2020, RLC had 96 percent of their carcasses grading choice or higher with no yield grade 5s. On average, the carcasses weighed 935 pounds on the rail with their ages ranging from 13-15 months old. Being on feed for about 140 days, the cattle on their farm average 4-6 pounds gained per day.
Cattle that do not repeatedly produce offspring that hold up to these standards are culled immediately.
Taking these genetic qualities, along with phenotype and disposition into consideration, RLC strives to offer good quality breeding stock at their sale each year. Also offered at their annual production sale are commercial females bred to high calving ease RLC bulls.
"These heifers come with a range of calving dates to suit most calving windows," Bryan said. "All purchases at our farm come with a breeding guarantee that we fully stand behind."
Many of the females sold at the sale are buybacks from customers who purchase Ressler bulls.
With a desire to provide very high quality beef for their community, RLC books harvesting appointments at their meat locker. They currently supply products to local customers, as well as the café and grocery store in Binford, N.D.
"It is hard to keep our meat in stock – steaks, especially, are gone as soon as people hear they are in," Mark said.
The Resslers want to invite everyone to their sale on Sunday, Jan. 10, 2021, at 2 p.m., held at the farm but also available via the internet and streaming services.
"In addition to providing sound animals, we pride ourselves on customer service and personal relationships," Bryan said.
"We enjoy getting to know all of our customers and assisting people on marketing cattle stemming from purchases at our sale," Mark added.