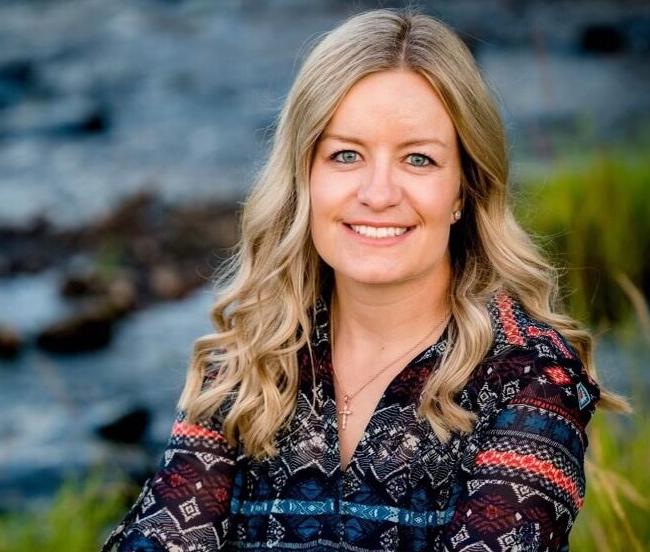 Born and raised on a small ranch in Helena, Mont., Aly Robins grew up around all things agriculture. She attended Miles Community College in Miles City, Mont., before transferring and ultimately finishing her degree in Range Management at Montana State University.
Always knowing she wanted to work in some sector of agriculture, Robins took a job in Dillon, Mont., with the Natural Resources Conservation Service as a range manager. Robins loved her job in range, but she felt this drive to help agriculture on a deeper level.
"I noticed there was this marketing dilemma in the ag industry. In my opinion, that is why we see these non-profit organizations attacking us. They've got their marketing figured out," she said.
With that thought in mind and a dream of owning her own business, Robins took a leap of faith in 2019 and started Snowy Mountain Marketing, a company that helps agriculture and small businesses create or enhance their online presence. The business started as a side hustle, but after a year Robins was able to make the business her full-time job.
"The online world is not going away, so I kind of bridge that gap between businesses that don't know where to start with online marketing," she explained.
Growing up on a ranch and working in range management, Robins understands the agriculture industry and the marketing challenges they can be met with. Additionally, she has a passion for helping people grow their business. It may be a bit of a hard turn from range management to marketing, but Robins has certainly found her niche in life.
At 25 years old, Robins has a lot to be proud of. She admits it was a big decision to leave a secure full-time job and venture out into the world of self-employment, but with the right mindset, support system, and a marketing coach behind her, she was able to start and build a marketing business from the ground up.
Robins' services begin by creating, or in some cases, updating her customer's website. Websites, Robins articulates, validate a business and they are the first place people go to look for more information. Having a professional website is key to overall business success, she says. In addition to website content creation, Robins will help customers set up a Google My Business account.
From there, she dives into some marketing consultation. Robins sits down with the business owner and together they pinpoint exactly what the ideal customers should be. Using that information, Robins then helps the business create content for social media that will attract that ideal customer.
Robins is sure to evaluate the back-end of the business, as well, because her process is not only about building a customer base, but she wants her customers to maintain their growth, as well.
"If my customers see an increase in sales right away, we want to make sure they are able to sustain that," she added.
Production agriculture has many different components with arguably one of the most overlooked aspects being the actual marketing of the goods or services. It is one thing to be in agriculture, but it is an entirely different thing to be in the business of agriculture.
"Where I fit in is actually getting that product sold and selling it consistently. It can be hard to do the business end. You've got to sell it, you've got to market it, and you've got to figure out where you fit in. I help agriculturalists elevate their sales and take their business to the next level," she stated.
Robins says she absolutely loves chatting and strategizing with business owners. Helping others is ultimately what drives Robins in her business and she welcomes any and all to reach out to her if they have things they want to discuss.
Robins can be found across all forms of social media. To learn more about her and her business, Snowy Mountain Marketing, please visit alyrobins.com.