PEORIA, Ill. — As farmers roll along in combines with the hope all the technology, management skills and hybrids they are using will bring in a good yield in year of extremes, Mark Berhow, a research chemist in central Illinois, is working on what's next at a USDA lab.
Some of the work at his lab, and others like it, may lead to crops that are more tolerant to weather challenges.
At the same time, researchers Sue Lamont and Stephanie Hansen are delving into poultry genetics and beef cattle nutrition, respectively, at Iowa State University, and Jim Carrington in St. Louis is leading the largest independent plant science institute in the world.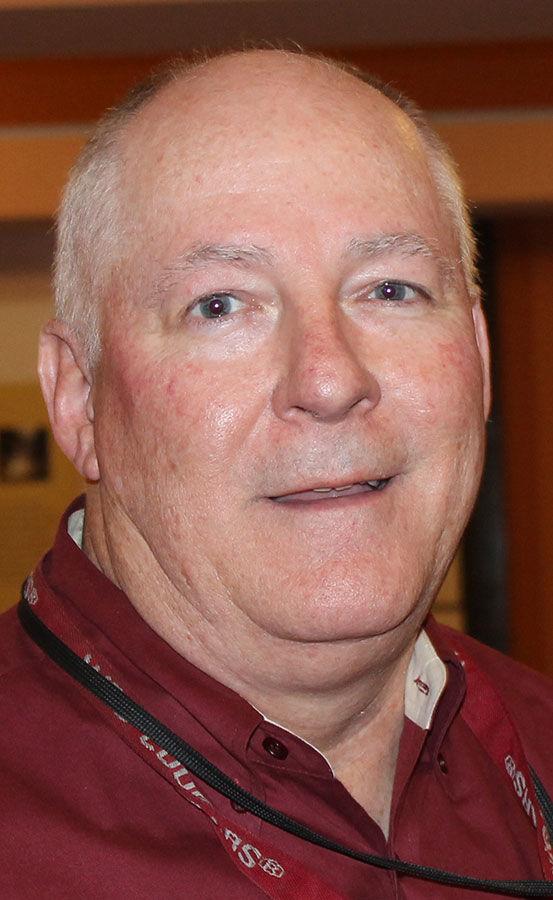 Berhow, at Peoria's National Center for Agricultural Utilization Research (NCAUR), a branch of the USDA, said the job of about 100 scientists here is simply to solve problems in agriculture.
This lab was founded in 1938 at a time when yields were increasing but farmers' profits were not. While research on corn ethanol was a focus then, it lead to an understanding of fermentation that in turn led to mass production of penicillin here.
Near the entrance of the impressive art deco building, hangs the "International Chemical Landmark" designation for the achievements made, through fermentation research, to human health initiatives.
"It's a big deal," Berhow said.
His research goal is defining a flight of chemicals that have been under-utilized and making them more useful in human nutrition and pest control. Another area of focus is on biofuels. Much of the work done at NCAUR is long-term and done collaboratively with universities and other labs, he said.
Among the lab equipment used to do the research are samples of the seeds and oils studied here. Berhow picked up a jar of pennycress oil, a plant many consider a weed that he said could be a future cash crop for farmers.
"It germinates in the fall and could be a cover crop harvested in March and followed by soybeans," Berhow said.
But there is still much work to be done before Midwest farmers would be adding it to their rotations. The crop is 30 to 40% oil, which is usable, but there needs to be a use for the meal. Currently it is too high in negative glucosinolates to be suitable for cattle feed, he said. There are also potential uses as pesticides, and it could be part of the human diet, but some problems must be solved before that could happen.
Pennycress is also the subject of extensive research being done at Illinois State University in Normal.
Other plants have Berhow's attention, including camelina, a potential oilseed crop that could be grown on marginal land and not compete with productive land for food crops. It has much potential in oil usage, but the seed meal is also too high in glucosinolates for feeding animals so other uses are sought along with methods to reduce the negative glucosinolate content.
Berhow is doing work with saponins, an ingredient that occurs naturally in soybeans, other legumes and sugar beets. He's interested in the anti-cancer potential when included in a healthy diet.
He has already done extensive research with soybeans and is continuing with sugar beets. He said the work they are doing will not likely lead to a cure for cancer, but will have an impact on the nutrition that could help prevent it.
Feed needs
Priorities of research are often set as a need arises. Such was the case when corn prices were high and livestock producers were looking for a way to reduce feed costs while providing proper nutrition.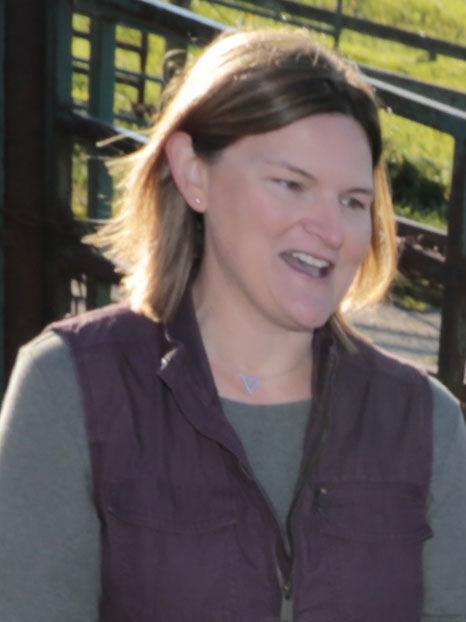 It corresponded to a time when ethanol production was taking off and the co-products from distilling were available for use, said Stephanie Hansen, an Iowa State University animal scientist specializing in ruminant nutrition.
The problem was the distillers grains coming from ethanol production were high in sulfur, which the rumen turned into hydrogen sulfide that harms cattle if fed in large amounts. Research into the components and testing led to new feeding recommendations that became a standard.
Hansen, who describes herself as a "mineral nerd," said research of one aspect of a mineral's benefit can lead to further discoveries to benefit producers and consumers. She gives the example of zinc.
In 2012, a three-year industry-funded research project started to look at the effects of zinc on growth of cattle given the beta-agonist Optaflexx. Beta-agonists redirect nutrients from fat to muscle, resulting in more marketable and usable product on the carcass, Hansen said.
The study showed zinc improved weight gain of cattle fed Optaflexx. That led to a four-year USDA grant to look at how and why zinc was benefiting cattle growth, which most recently led to a three-year USDA grant in 2018 to see how zinc improves meat quality, specifically tenderness.
"My masters and PhD students are up to their eyeballs in data," Hansen said.
Often, private or industry funding, such as the initial zinc studies, leads to more discoveries, she said. Research funded by industry is a lot more than "product testing." But once more is learned, it can often lead to work that has wider producer and public benefit.
Hansen likens her detailed work cattle nutrition to precision agriculture in crop production. Studies suggest cattle daily gains have increased 44% in the last 30 years due to advances in genetics, growth promoting technologies and animal husbandry.
Tracking diseases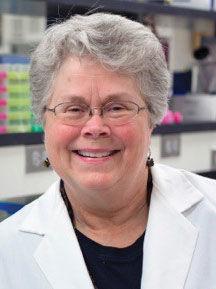 Often a disease outbreak of some sort also draws people's attention to research in a particular field, as was the case with avian influenza, said Sue Lamont, a distinguished professor at Iowa State University who specializes in chicken genetics. In response, several agencies teamed up to find solutions and prevent future outbreaks.
Priorities in research are set according to a combination of expertise of the researchers and the priorities of funding organizations, Lamont said. She is now collaborating with an international effort to address Newcastle disease, a contagious viral disease that affects poultry and that is having an impact in Africa.
The collaboration involves university researchers in Iowa, California, Tanzania and Ghana. She recently returned from Africa as part of her research for this project for the U.S. Agency for International Development (USAID) as part of the Feed the Future program.
After 36 years of research on genetic markers and natural resistance to disease, she said the major differences today are the much more sophisticated technology that can be used to dive into chicken genetics, and that so much of the work is done with large, collaborative teams to address a bigger problem.
In addition to this research, Lamont finds joy in training the next generation who will work in careers including genetics, education and animal health, and some who will develop vaccines.
"They are gaining the knowledge to move the industry ahead," she said.
Plant science
As well as university and USDA research, other independent research organizations are focusing on agriculture, including the Donald Danforth Plant Science Center. It was established by the Danforths, a family best known for starting Purina foods.
Their mission is "to improve the human condition through plant science," said the center's president, Jim Carrington. Some of the center's research is on developing plants that can thrive in hotter and drier conditions, and well as withstanding other conditions including flooding.
The center's Chris Topp's research is augmented with the new industrial-scale X-ray Computed Tomography (X-ray CT) that allows his team to see roots in great detail.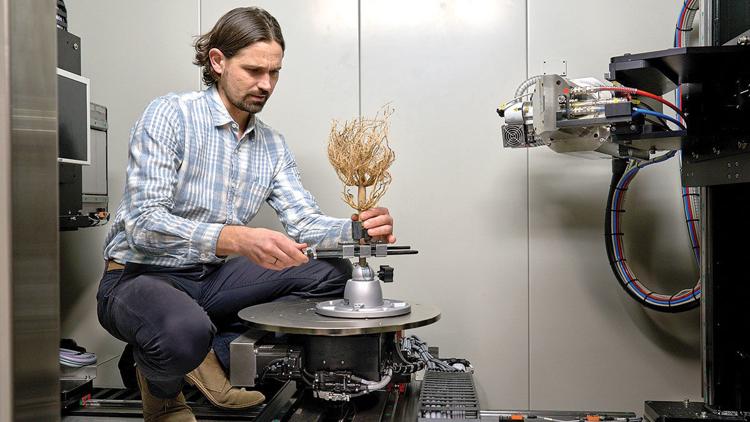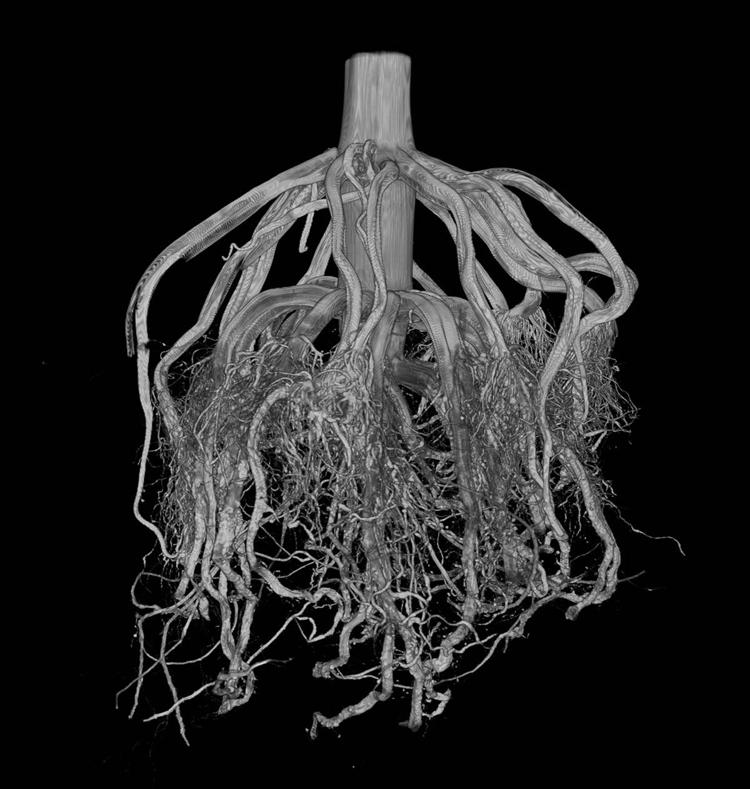 In the 21 years since the center was founded in St. Louis, staff there have made 1,600 scientific discoveries and publications into the public domain. Computational science related to plant breeding is one of the main focuses of the center, along with developing technology to produce virus resistance.
The profit is in making advancements towards the center's goals, Carrington said. The center has a $31 million operating budget, with revenue from competitive grants from organizations including the Bill and Melinda Gates Foundation and the USDA. Some of the projects funded by philanthropy give the center a little more freedom to execute on its mission with higher-risk science, Carrington said
He invites farmers to be part of the effort. He said scientists want to hear from farmers about what the challenges are that science can help them tackle.
---
Source attribution updated Nov. 11, 2019.