National Ag Day, on March 21, is when producers, agricultural associations, corporations, universities, government agencies and countless others across the U.S. celebrate American agriculture.
Agriculture provides almost everything we eat, use and wear every day, and increasingly contributes to fuel and other bio-products. On this, the 50th National Ag Day, Illinois Farmer Today is featuring people for whom agriculture plays a pivotal role in their lives.
One is a 4-year-old boy still starry-eyed at the big farm equipment Mom and Dad and
Grammy and Papa drive. Another is a grandfather and Vietnam veteran who laid the foundation for his sons and grandsons to farm. And the third is a teenage city girl who discovered the importance of agriculture in FFA at her high school.
Through the eyes of a 4-year-old
As told by 4-year-old Jameson Maitland.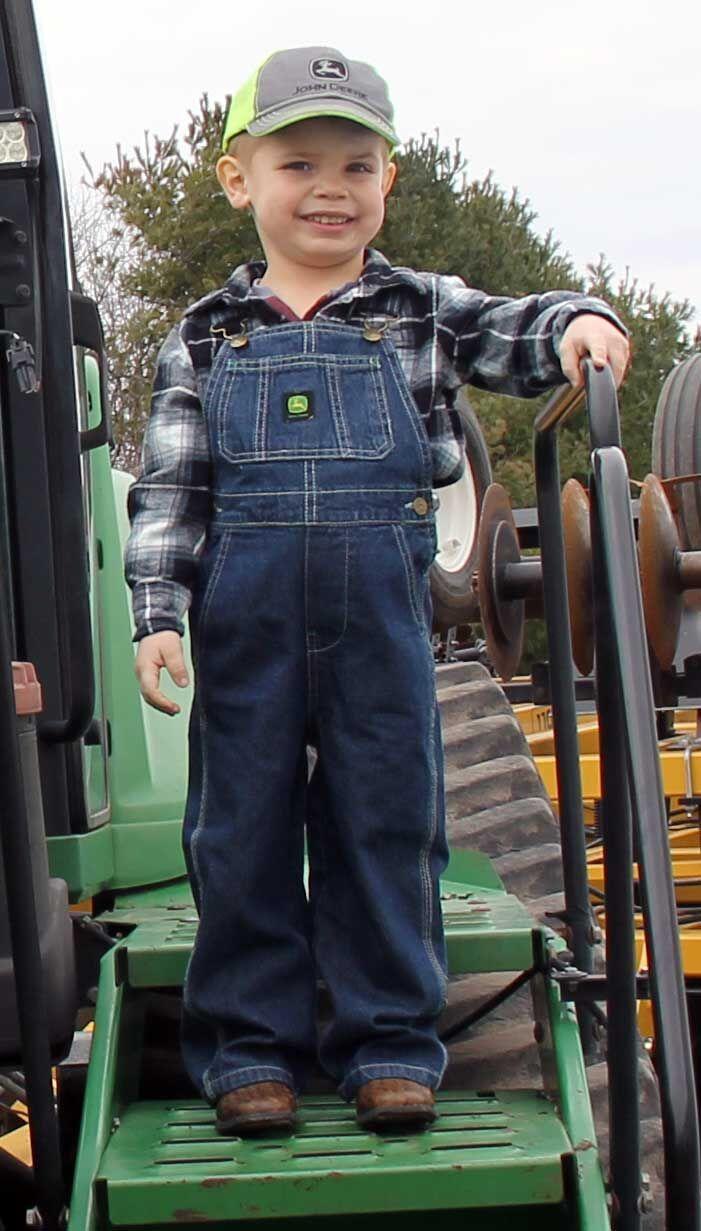 DANVERS, Ill. — My name is Jameson Maitland. I'm 4 years old. I want to be a farmer someday like my Daddy, Papa and Big Papa.
Big Papa (John) was a senator too, but I don't know if I want to do that. He lives with Little Mama (Joanne) on a nearby farm.
Daddy says the Maitlands have been farming the land where Papa and Grammy (Johnny and Terri) live since 1898.
I like riding tractors with my daddy (Justin). He picked me up at school when we got a new John Deere tractor, so I could come too. I had to wait a week and a half before we could get it. I asked every day if it was the day we got the new tractor.
I don't drive tractors yet. I'm not big enough yet.
Mommy (Melissa) works at State Farm Insurance and Daddy is a farmer growing corn and soybeans, wheat, and food for his cows. He drives snowplows and assembles farm equipment.
Daddy also has 17 Angus cows on pasture. He calls them a hobby to keep the freezer full.
What I like best about farming is planting corn with Daddy, fixing tractors with Papa, and riding in the combine or grain cart with Grammy.
Mommy and Daddy say I'm polite, outgoing and a good helper. I have a little brother named Nash who is my best friend. He's 1 year old.
When Daddy asks me what I learned today at school, I always say, "Everything."
Initially reluctant farmer passes on love of ag
MANITO, Ill. — By age 16, Darrel Kammeyer had enough of hogs and grain on the family farm in Bellflower, Illinois, that he got a job at a Chevy dealership.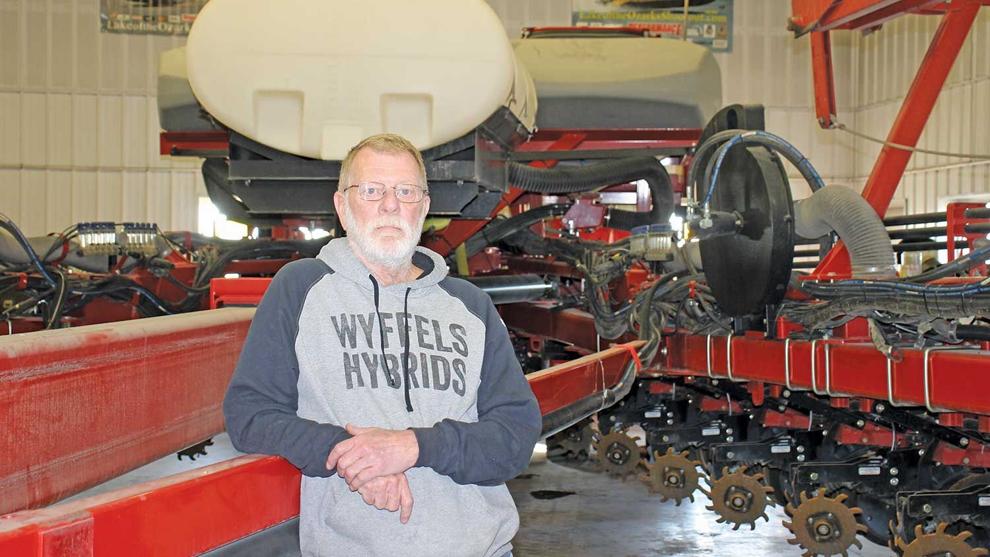 That teenager might be surprised to know that he would eventually farm for decades, building the foundation for his sons and their children to farm as well.
"You never know," he says.
After serving in Vietnam in 1969-70, he worked at an Oliver tractor dealership which led him back to the fields. When his dad asked if he would farm with him in 1972, Kammeyer said yes.
He didn't know then that both his sons would be farming 50 years later.
"They do a good job. I consider them good farmers," he says.
Kammeyer farmed near San Jose in central Illinois with his father, for eight years, and when it was time to go out on his own, he and his wife Bonnie started their farm here in Manito.
In the early 2000s, Kammeyer was active in both state and national corn associations and the Farm Bureau, because he says the industry needs advocates.
Today the Kammeyers grow seed corn, field corn, and seed beans on rented and owned, irrigated and non-irrigated land.
Like Kammeyer, his two sons had off-farm educations and experiences before settling into their careers. Scott trained as a machinist and studied agriculture in college before farming full-time with his dad. Steve worked at the ethanol plant for 15 years until he was ready to farm full-time and bought his father's shares.
Kammeyer, now 74, officially retired six years ago when Steve took his place.
"I help in the spring and fall. I'm not the hired man. I do the fun stuff," he says. "Once in a while I make a mistake. Sometimes they are expensive, sometimes not."
His grandson, Austin, is a high schooler who plans to study agriculture in college and work off-farm for a time before farming full-time.
"His dad just turned 50, so it will be a while," Kammeyer said.
The intricacies of the precision planter impress Kammeyer today.
"My dad commented once that his Pop could not believe (the advancements to) the eight-row planter," says Kammeyer. He wonders what his dad would think of the GPS, auto steer, and the precision planting elements his family uses today.
"It's fun to be on the same farm all these years," but some days test your patience, he says.
"You farm this land down here when it lets you, not when you want to," he says.
The family finds ways to work with that fact.
"Only once did I ever collect crop insurance for lost yield," says Kammeyer, who saw some of his best corn yields ever last year.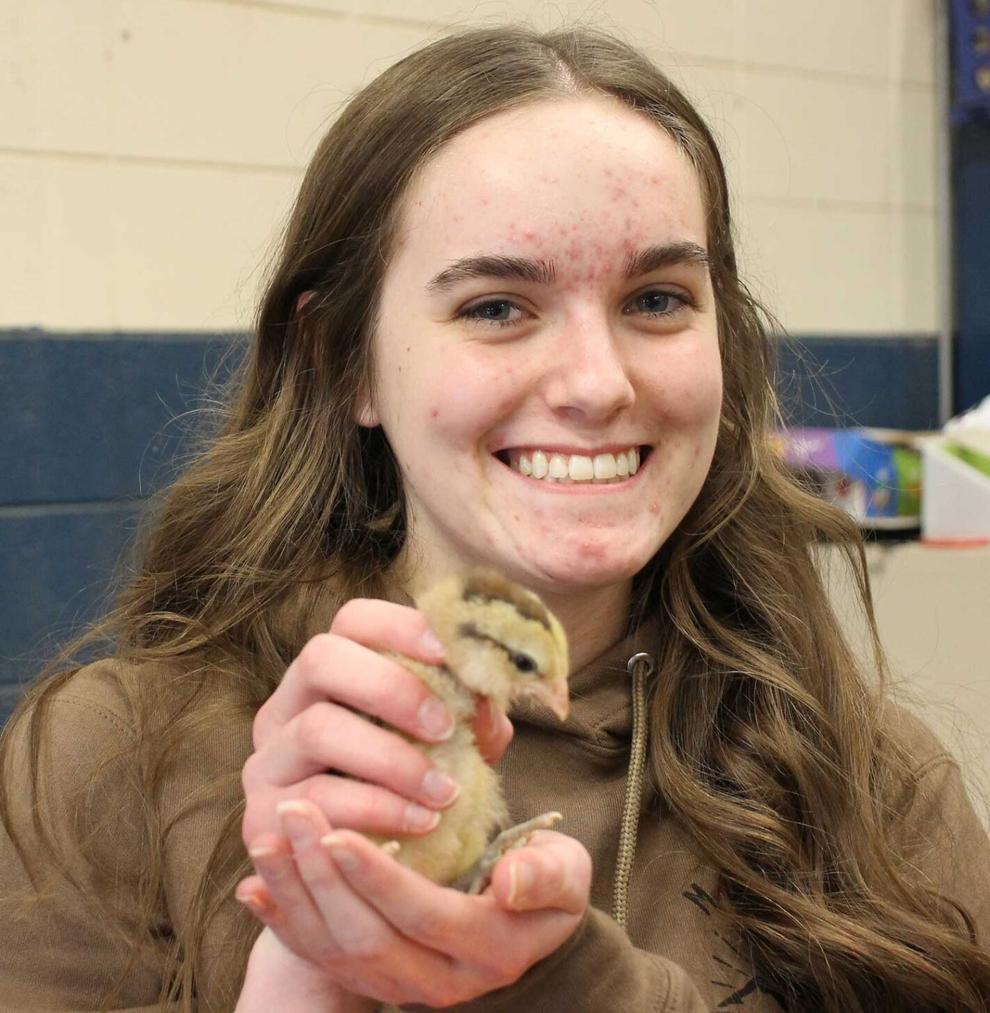 COLFAX, Ill. — The voices speaking out for agriculture today may not be from people with a farming background, agribusinesses, commodity groups or lobbyists. They may be from teenagers like Sara Kate Edwards who simply appreciates farmers and the ag community.
"The clothes we wear, the food we eat, even the vehicles we drive are all tied to agriculture. It is important to support the industry and to tell people why it is important," says the high school junior.
Her viewpoint comes from growing up in Colfax, a town of about 1,000 in central Illinois where many of her classmates at Ridgeview High School are tied to agriculture.
"Growing up in a rural community, I understand the importance of it. We need to respect and protect it," she says.
Her grandfather, now retired, was a farmer and grain bin company owner. Still, she says she has gained much of her appreciation for ag from classes at school, her FFA advisor Ariel Bunting, and friends. She wants to spread the word to more people in more places.
She attributes her improved communication skills to taking part in the ag sales competition.
"I'm a more confident speaker," she said.
FFA isn't like sports, where supporters are cheering from the sidelines, Edwards says. But the supporters help students go to competitions, earn scholarships and hold events.
Giving and caring go both ways. A hallway in her high school features a plaque honoring "golden farmers" for what they do. FFA members also say thank you to farmers by taking them meals at harvest.
Students are readying for the Ridgeview FFA Alumni Auction at the high school in Colfax on March 18. It features a pork chop meal, a silent auction and a live auction. Monies raised go to Ridgeview FFA students to cover conference and convention registrations and scholarships.
Edwards made an item to sell at the auction. She and her classmate, Bailey Vandergraft, built a wooden planter for flowers in their ag mechanics class. She jokes that each of their families will likely bid it up, and the planter may come home with one or the other family.
Edwards hasn't decided what she will study in college or what career path to take yet. It likely won't be in agriculture, but she says she will continue to increase awareness and support the industry wherever she ends up.
Illinois has 8-peat as number 1 soybean state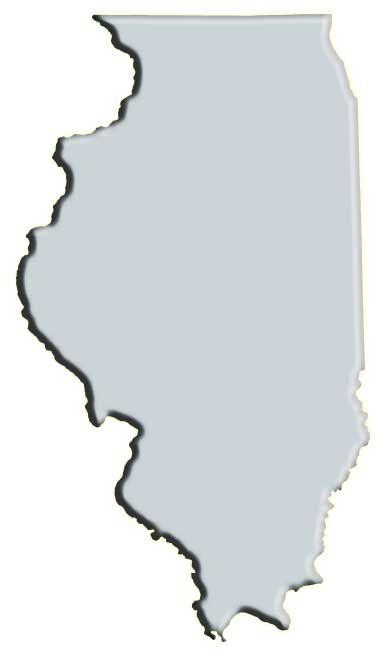 Illinois is the No. 1 state in soybean production for the eighth consecutive year, according to the National Agricultural Statistics Service of the U.S. Department of Agriculture. The service estimates Illinois soybean farmers raised 677.25 million bushels on 10.75 million harvested acres with an average yield of 63 bushels per acre. 
Illinois had the top 11 counties for soybean yield nationally. Piatt County, with 74.2 bu./acre, leads the country. 
McLean County led the nation in soybean production with just over 21 million bushels. Iroquois, Champaign, Livingston, and La Salle counties placed 4th through 7th nationally. 
Illinois had the top five counties in the country for total corn production. McLean County led the way with nearly 71 million bushels of corn produced. Iroquois, Livingston, La Salle and Champaign were No. 2 through No. 5. 
Stark County had the highest average corn yield in Illinois at 240.6 bu./acre