ASHKUM, Ill. — In the early days of the COVID-19 pandemic, the dearth of flour didn't rival toilet paper, but in some communities it came close.
With a sudden surge in home baking and cooking, people wanted flour. Some searched online and found Janie's Mill, which grows its own grains on Janie's Farm in rural Danforth, Illinois, and mills it a few miles away.
Soon, owner Harold Wilken, a fifth-generation farmer, was running the mill around the clock to keep up with the demand for their stone-ground flour and other specialty grains.
"COVID gave us the opportunity to see what we could be in five years. It happened in three weeks," said Wilken.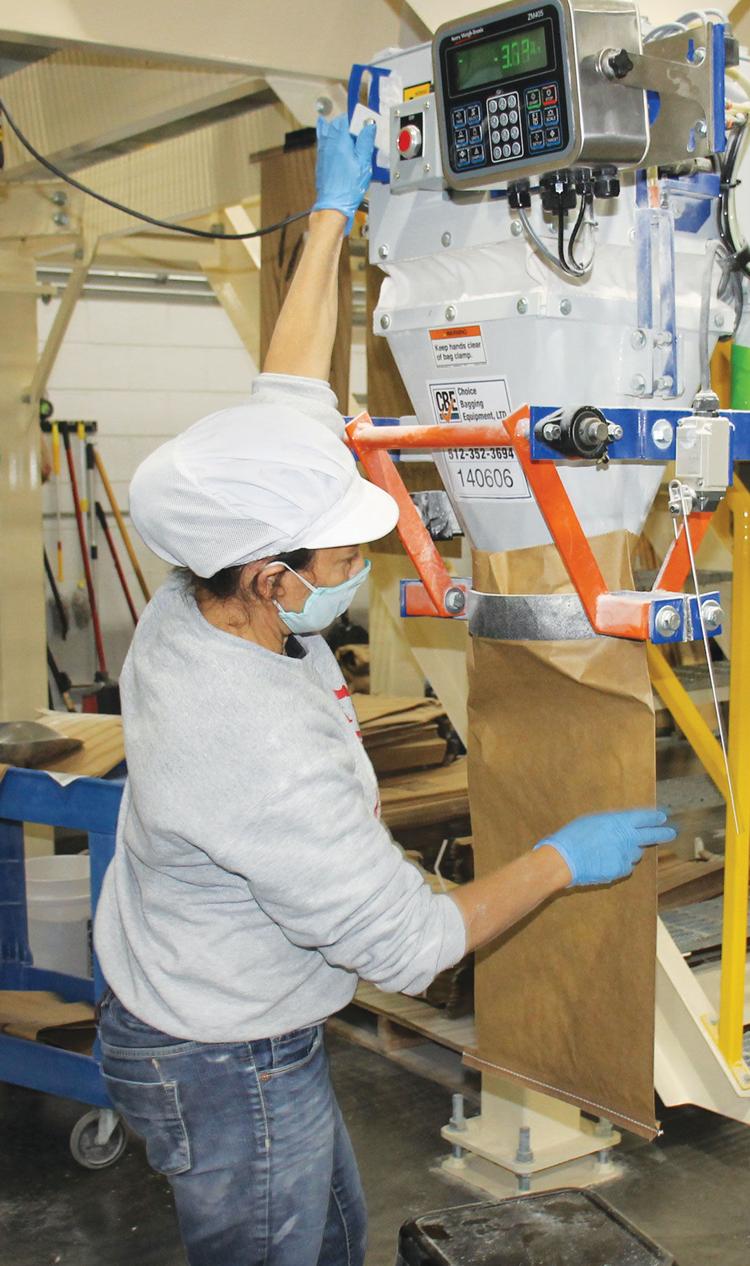 Demand skyrocketed from less than 100 orders a day to more than 500 daily. He had always planned to expand, but not so fast.
"This place was swarming. We were running 24 hours a day," said Wilken.
The mill has gone back to a more normal schedule but is gearing up for the fall and holiday baking season.
Wilken and Jill Cummings, mill manager, are deciding when to start a new shift to be ready for the increased seasonal demand for flour.
The pandemic modified and expedited their expansion plans. It will have long-term impact on the company. Janie's Mill is doubling capacity by adding two more stone mills. They have also added machines to provide more oat products, including steel cut and rolled oats, and are creating a large refrigerated area. They also started handling products like yeast so buyers can get them online with their flour.
Wilken is proud of how his small crew rallied to the sudden increase in demand this spring.
"We were able to meet the needs of people when they needed it," he said.
Part of the reason they could handle the rising demand for more flour is actions they had taken months before, including a full revamp of their website and getting the equipment that allowed them to make 1.5 and 3 lb. bags of flour individual buyers needed.
At the same time, wholesale buying for colleges, hospitals and other institutions was down. Larger mills also had to pivot from the larger sizes of packaging to what retailers needed. That put packaging in demand, which sometimes called for quick trips to get more so the team could continue making and packaging flour.
A number of people bought his flour because they couldn't find flour anywhere else, Wilken said, but he has also developed loyal customers.
For new bakers who had not used stone ground flour, Janie's Mill employees Celia Gunther and Cummings, both skilled bakers, helped answer questions.
"They put their heart and soul into it," Wilken said.
Both the farm and mill are named after Harold and his wife Sandy's daughter, Janie, who died in a car accident at age 15 in 2001. The farm switched from chemical use to organic grains.
"We were 100% organic by 2005," Wilken said.
He soon realized that much of his grain was shipped to New York and started considering milling his own for local markets. It took a lot of field trips to mills in states such as Wisconsin and Ohio until he found what he was looking for as a model mill in Oregon.
Harold bought this building, nestled between houses in Ashkum, in 2016. He equipped it, and opened the mill in January 2018.
Although he spends much of his time at the mill, while his son, Ross, and nephew, Tim, take the lead with 3,400 acres of crops now, there's no doubt Wilken is still a farmer at his core.
"I'm still a farmer. I test the grain for moisture and see what fields are ready to harvest," he said of his activities in the field this time of year.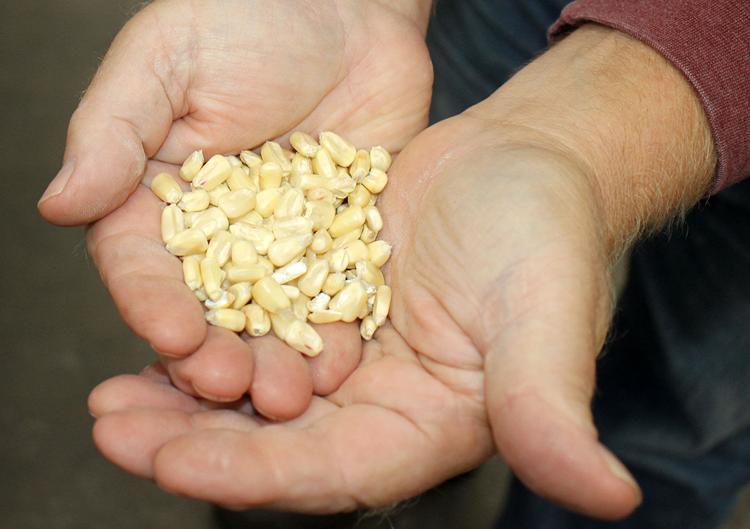 More than 90% of the grain milled here, including rye, hard and soft winter and spring wheat, is still grown on Wilken's nearby farm. He brings in some specialty grains, especially those that don't grow well in the moist fields in eastern Illinois, including einkorn, an ancient wheat variety which is popular with bakers.
Most of their markets are within a four- to five-hour radius. Wilken purposely doesn't sell into Wisconsin because there are other mills there which he wants to succeed as well.
"We don't need everything," he said.
He sees the pandemic bringing a more long-term change in what people eat. More people are interested in sourcing their foods more directing from farms, co-operatives, farmers markets and CSAs.
"I don't think we will go 100% back to where we were," Wilken said.
He believes some of the changed habits of consumers will stick. And he'll be ready.
"I feel we are in the right place at the right time," he said.