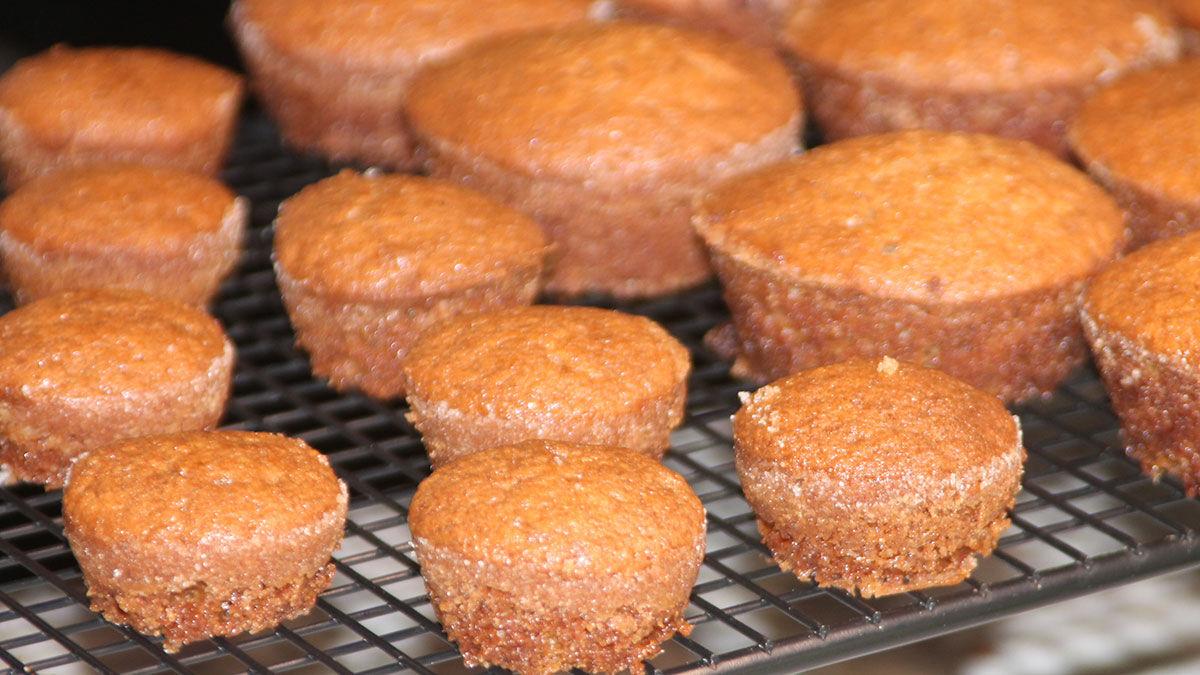 1 C. sugar
4 tsp. cinnamon
3/4 C. butter
3 C. sugar
3 eggs
6 ripe bananas, mashed
16 oz. sour cream
2 tsp. vanilla
2 tsp. cinnamon
1/2 tsp. salt
3 tsp. baking soda
4 1/2 C. all-purpose flour
Preheat oven to 300°. Grease muffin pans. In a small bowl, stir together 1 C. sugar and 4 tsp. cinnamon. Dust muffin tins with cinnamon and sugar mixture.
In a large bowl, cream butter and 3 C. of sugar. Mix in eggs, mashed bananas, sour cream, vanilla and 2 tsp. cinnamon. Mix in salt, baking soda and flour.
Pour into muffin pans, about two-thirds full. Bake for 30-35 minutes, until a toothpick inserted in center comes out clean.
Makes about 4 dozen muffins.