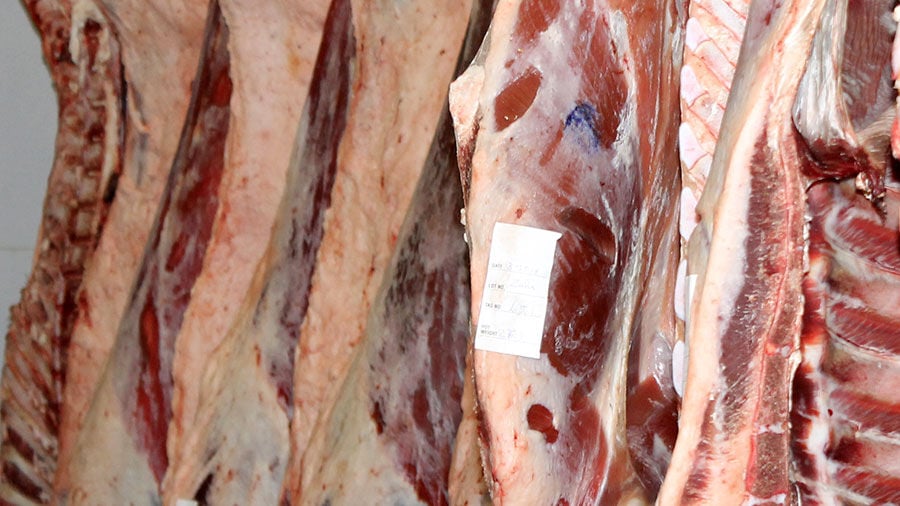 Cattle marketing is staying fairly current, while hog marketing may be lagging.
Slaughter weights indicate feedlots are current with their marketing, said economist Len Steiner and associates in the Daily Livestock Report.
Through Oct. 31, the average fed steer weight was 926 pounds per carcass, down 5 lbs. from the previous week but 23 lbs. higher than a year ago. Fed heifer carcasses weighed an average of 848 lbs., a total of 13 lbs. higher than in 2019.
"Market participants usually look at steer weights as a quick gauge of currentness because it offers one standard benchmark to review over time," Steiner and associates said. "But heifers so far this year represent about 37% of the overall fed cattle slaughter, and it makes sense to look at both steers and heifers if you want to understand the impact of weights on the fed supply.
"At the start we said that current trends suggest feedlots are becoming more current even though overall weights remain above year ago levels. The reason we say that is that we think weights have been trending lower in the first two weeks of November."
There is no official data that says weights have been trending lower, but Steiner says some numbers point to it occurring. USDA releases slaughter weights each Tuesday, but there is about a two-week delay in the official data.
"The correlation is not always perfect, but it is quite strong, especially when it comes to shifts in trend," Steiner and associates said. "In the last three years the peak in fed weights has happened in mid-November and it appears we may be at that point again this year."
On the hog side, the average carcass weight for barrows and gilts was 218 lbs., which is 5 lbs. higher than a year ago.
He says with hogs, there is one distinction that does not apply to cattle, and that is the difference between weights for hogs owned by producers versus hogs own by packers.
Steiner said the weight of producer-owned hogs has risen since mid-October. The average weight for packer-owned hogs is 10 lbs. higher than a year ago.