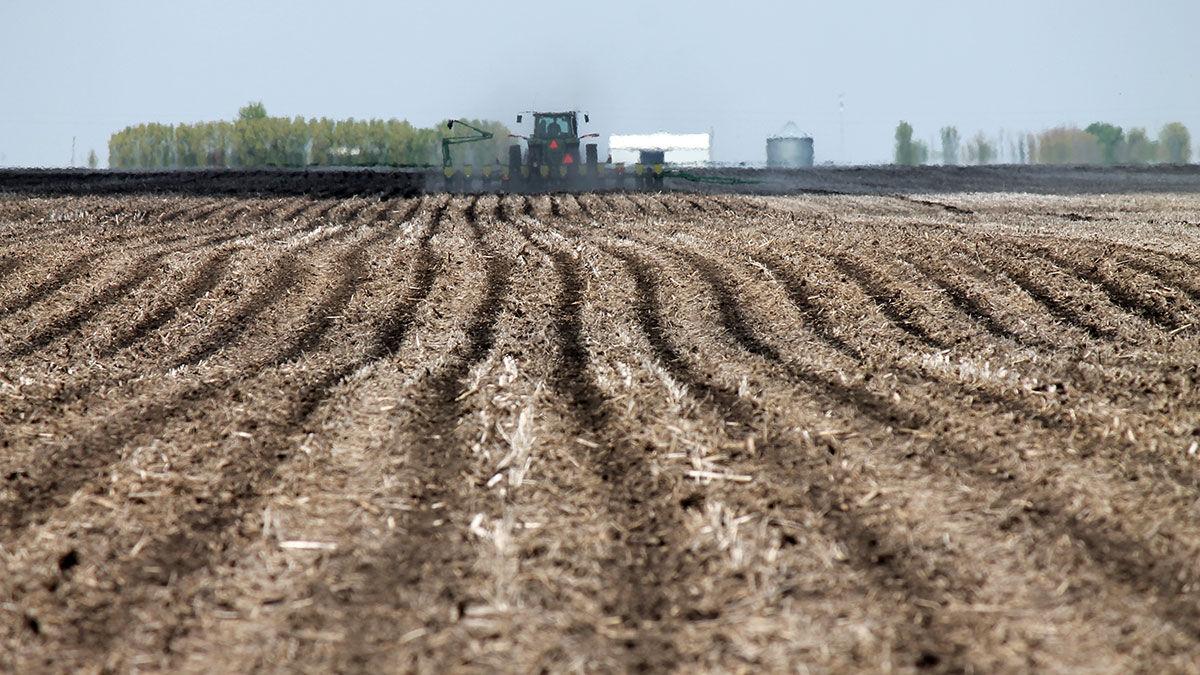 Bob Recker said using 60-inch rows for corn may sound a little out of left field.
Recker, an engineer with Cedar Valley Innovation near Waterloo, Iowa, said using these wide rows may improve corn's sunlight utilization, while creating plenty of opportunity for cover crops.
One of the benefits to Recker is the "triple bottom line." That doesn't mean using this method will triple a farmer's bottom line, he said, but rather it allows farmers to accomplish three things at once:
Have a profitable, sustainable operation.
Leave the land better.
Grow food.
"Sometimes people make different decisions based on whether they own the land or rent it on a year-by-year basis," Recker said. "For the third bottom line, we want to produce food for the world. We can't just put everything in CRP."
The most popular width for corn rows is around 30 inches, according to Dave Brennan, crop production marketing manager with Case IH, but other widths are possible in the Midwest.
"I don't know of anyone running 15-inch corn, but I know it does happen," Brennan said. "Then we go up to the 20-inch range, but that's primarily driven off the more northern markets like Minnesota and the Dakotas. It's probably second, but not a close second to the 30-inch market we play in."
He said in his experience, 60-inch row width is more popular in areas such as Colorado, and he has seen it in Georgia as well. The main driver for that width was due to water utilization and in spots that might have less productive soil.
"They might not get the natural rainfall we do or have the ability to irrigate in those scenarios," Brennan said.
Potential benefits of going with a narrower row include weed control. Due to quicker shading between rows, weeds are starved of sunlight and become less of a problem, Brennan said.
He said the decision on row width should be made based on the agronomics and set-up of the field being planted.
Recker said making a shift to 60-inch rows may not provide a major yield benefit. The major benefits are for producers who are looking to be more successful with cover crops. The wider rows make it easier to drill in the cover crops, and with the corn canopy taking longer to close, more sunlight will hit the early-stage cover crops.
He said he would suggest drilling in cover crops when the corn is around 6 inches high.
Recker said spreading the rows out will typically cut yields by an average of 5% but will give nearly 10 times the amount of biomass if cover crops are utilized at the right time.
"The metric of success is if something is pretty and green when you are driving by in the fall, it's hard to put a value on that," Recker said.
The producers who have started using this process in their fields are livestock owners or those who are looking to graze their land after harvest season, Recker said.
Using these wider rows will also allow for the presence of more weeds, he said, but going with a bare earth program isn't the answer.
"You are so susceptible to erosion with bare earth, and any weed seed that is there will also take off," Recker said. "Loran Steinlage (a farmer from West Union, Iowa) and I did an experiment where he broadcast seed and it had less weed pressure than where I drilled it because I had stirred and agitated the soil, replanting any weed seeds."
No matter what program people use, Recker said he hopes people keep the environment and soil in mind and do "the right thing for the right reasons."