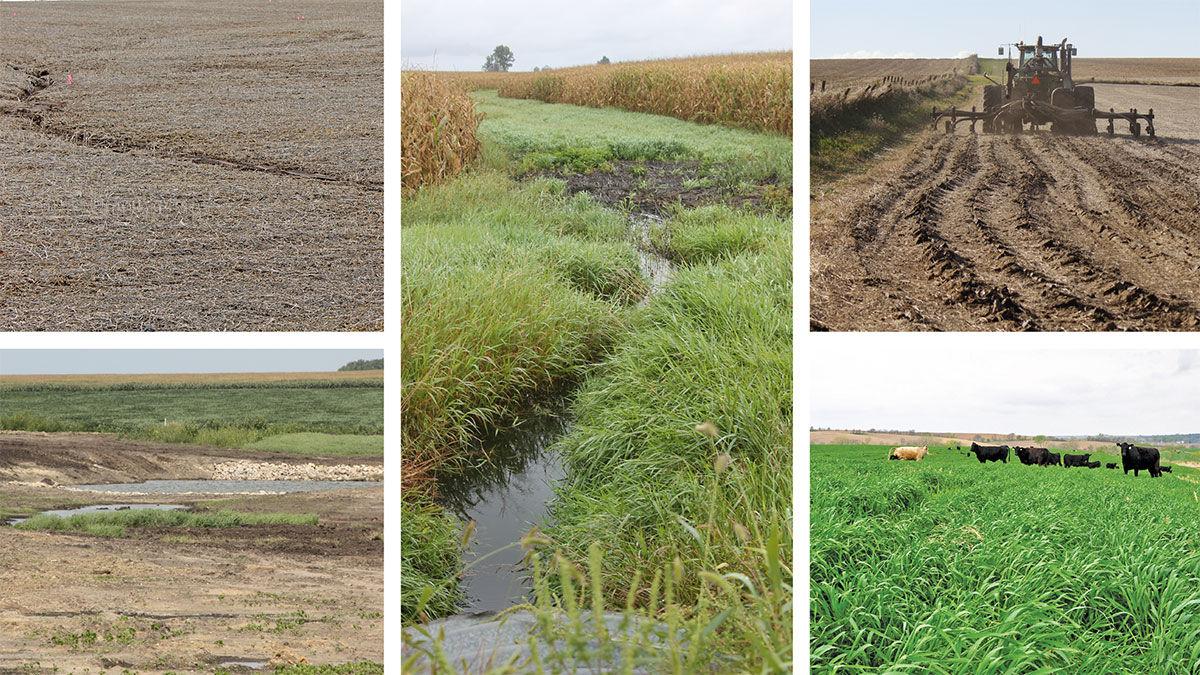 Alittle more than a decade ago, carbon trading markets were emerging. But that fledging market collapsed and the idea struggled to get a foothold again until recently.
Now, a second wave is strengthening, thanks in part to support from the Biden administration. It is different than last time around, some experts say.
"The market is rejuvenating," says Shelby Myers, an economist with the American Farm Bureau.
Iowa State University economist Chad Hart says the idea of carbon markets — paying farmers for their conservation practices that keep carbon in the soil — appears to be more economically sustainable now.
"I think we will see something now that will stick around for a while," he says.
Both economists say there were some lessons learned last time around. Perhaps the most important thing to understand about the emerging markets is that they are voluntary and there are a number of them, perhaps a dozen or more.
The term most often used to refer to them is "ecosystem credit market." They don't depend on any government legislation, but there have been some proposals. For example, the USDA recently issued its 90-day progress report on its climate-smart agriculture and forestry strategy.
Just a week after taking office, President Joe Biden signed an executive order directing federal agencies to coordinate a government-wide approach to combat climate change. The USDA is a big piece of that effort, according to Secretary of Agriculture Tom Vilsack.
And one proposed bill in Congress that has strong bipartisan support is the Growing Climate Solutions Act. That proposed bill would authorize the USDA to establish the rules for companies that offer such programs — essentially establishing the rules of the industry. It would also establish an advisory panel and protocols for how such markets might work. In essence it would provide an agricultural voice to the market.
It's always difficult to predict whether a specific legislative proposal will become law or what the timetable for such a proposal would be, but there is some promise for this due to the fact that it has strong bipartisan support in Congress, according to Aaron Shier, a senior government relations representative for the National Farmers Union.
The NFU, like many other agricultural groups, supports a voluntary approach to the problem of conservation and climate change, Shier says, adding that "we absolutely need targeted resources and support to help farmers navigate emerging markets for carbon and other ecosystem services … we want those markets to work well and compensate farmers fairly for the environmental services they provide."
For farmers, there are plenty of questions. The first and most basic piece of advice Myers says she can offer is for farmers to do their due diligence before they sign on to anything. Talk to an accountant. Have a lawyer review any contract. Don't get in a hurry.
"This is the hot topic right now, but this is a decision that has a lot of moving pieces to it," Myers says.
Generally speaking, the contracts are likely to be multi-year agreements to pay farmers for implementing practices that help to sequester carbon or provide other environmental benefits. Those practices may include items such as cover crops, no-till or strip-till, buffer strips, trees, crop rotations, anaerobic digester or better nutrient management.
But there is still an important debate happening — one that is inherent to many conservation or climate proposals — whether to only offer the benefits to those starting new practices or whether to offer the contracts to those who have already been using the practices as well.
Another important question is whether the benefits go to the landowner or the farmer if the land is rented. And for some farmers, broadband access may be an issue because much of the work related to the contract may be done online.
Of course, there are a number of other important questions, including pricing and potential inspections or other requirements.
Some of the new carbon market programs were launched in 2019 or 2020. A few are scheduled to be launched this year or in 2022. Many include pilot projects, and contracts so far vary dramatically, Myers says.
And no discussion of a new market is complete without at least some discussion of pricing. Currently, prices for agriculture carbon may be in the $10 to $20 range per ton or per acre, but Myers says that number is only a general estimate and it may vary dramatically.
No matter what, a carbon market isn't likely to become the main component of a farm business plan but instead is likely to be a complementary piece, perhaps a bit like a contract for a wind turbine on a farm, something that would bring in an additional income stream rather than something that would be the reason to own the land.
The Iowa Farm Bureau Federation is sponsoring a virtual roundtable on the subject on July 14, and more information can be found on the organization's webpage at www.iowafarmbureau.com.