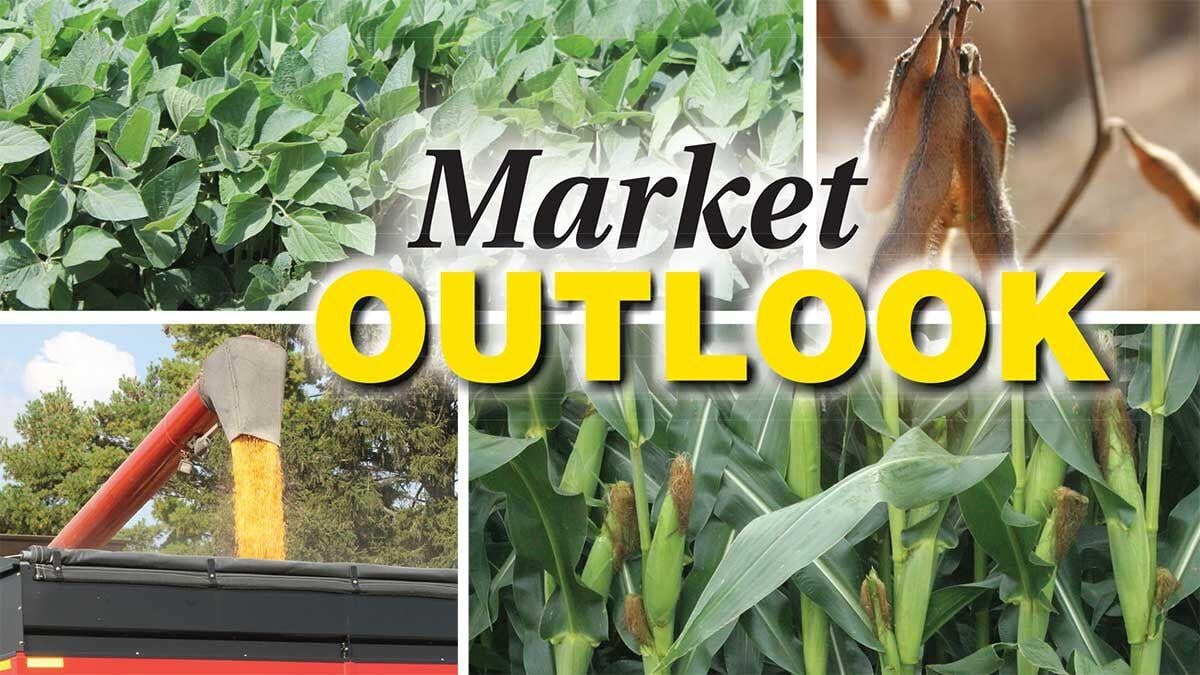 As farmers make their decisions for the 2022 growing season, one certainty is how uncertain the market will be.
A number of factors will play into the upcoming crop as fertilizer prices rise and supply is in question, while demand continues to be an issue moving forward. The Phase 1 trade deal with China expired at the end of 2021, and demand in other areas has been fluctuating.
Mike Zuzolo, a market analyst with Global Commodity Analytics, said that makes for a likely volatile year.
"I think we'll see greater volatility in 2022 than we did in 2021," Zuzolo said. "It goes right back to trade."
Zuzolo said surprise strength in the energy markets, including biofuels, has many traders watching government activity and policies related to fossil fuels with great interest.
Jack Scoville, an analyst with the Price Futures Group, said biofuel demand is going to be key in the grain markets. Ethanol demand has been underpinning corn prices, helping them stay above the $5 mark, but any shift could create a void.
"As long as we can keep the ethanol demand going in corn, I'm optimistic about higher prices," he said. "I think it can continue, even if gas demand might be a bit in flux. If it starts to tail off, I won't be so optimistic."
Crop demand, most notably exports, hit marketing-year highs in December, Zuzolo said, but his expectation is for demand to taper off quickly. Concern of ongoing price inflation has caused a short-term spike in international purchases. Countries are making some of their spring purchases now, meaning they will not be in the market for as much U.S. crop later on.
"Central banks and governments have turned from inflation advocates and promoters to inflation fighters by their policies," Zuzolo said. "What that has done is created an increased need by these governments and businesses around the world to hoard a little bit more than normal. We are pulling demand ahead right now. We shouldn't assume that demand is going to hold up as strong as it is right now."
Corn demand has been especially good so far, sticking close to USDA targets, Scoville said. With expectations for waning demand in the second half of the marketing year and less than encouraging wheat and soybean demand, that adds to concerns.
"Wheat and bean demand has not been super," Scoville said. "The beans are going to need some help with the weather in South America to get the market going."
With volatility expected, Zuzolo said many traders will be following the adage of "buy the rumor, sell the fact" as news comes across the wire. Traders will take any report of sales or trade deals as an opportunity to buy, but sell for a profit when the news becomes official. That will continue to add to volatility in 2022.
Acreage will once again be among the biggest driver in the markets. While more information will be known at the end of February with the USDA release, there are already assumptions that fertilizer prices and supply will play a role in how many acres of corn and soybeans will be planted in 2022. Zuzolo compared this season's concerns to 2008, saying fertilizer availability may be even more significant than that season.
While many farmers were already looking at putting in more soybeans — Scoville expects a 3 million bushel switch from corn to beans — the fertilizer issues may make it a necessity, as corn production may be too expensive. Zuzolo said getting above 91 million planted acres for corn is going to be very difficult this season.
"It's getting more and more expensive to do corn on corn," he said. "Historically, high fertilizer prices kind of put you over the edge as a producer on both sides of the Corn Belt. If you are corn on corn, you might get back to a more corn and bean rotation."
Zuzolo said he has clients who are still looking to plant corn, but potentially switching to a later variety and doing more post-emergence fertilizer applications. That may buy some time for prices to move lower as the season progresses.
"I'm not expecting the springtime planting price for fertilizer to come down, but by the time we get to May or June, I think supplies will ease up and prices will be starting to come down as well," he said.