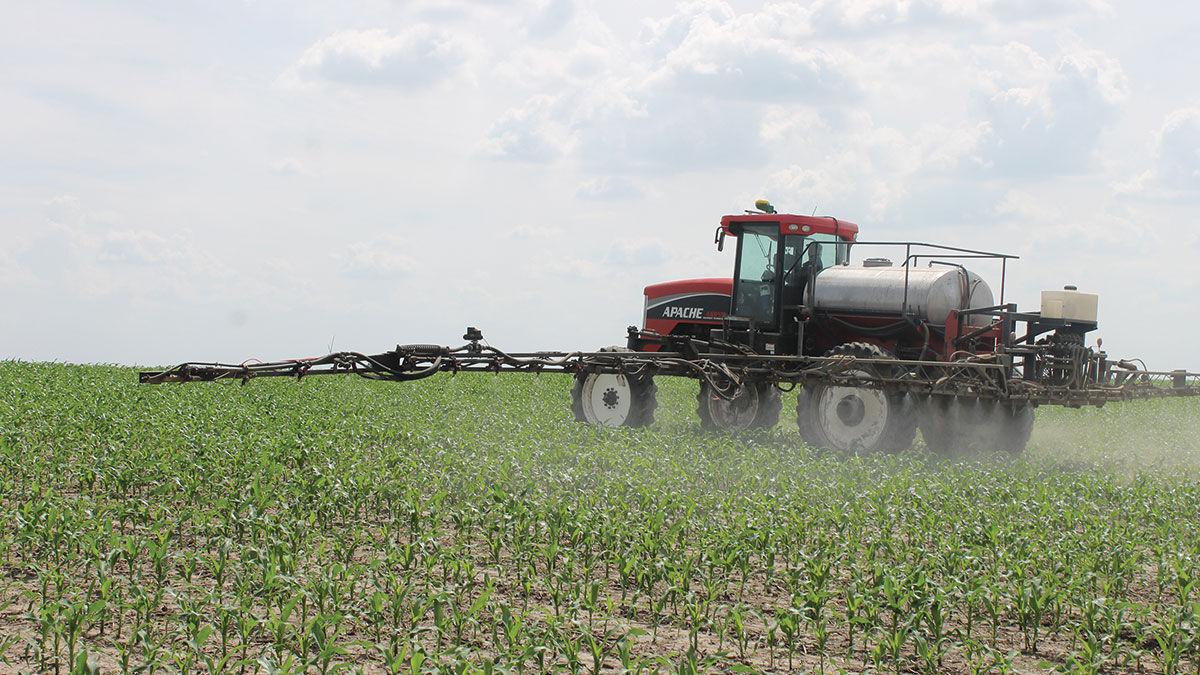 The start of July marks the end of the window to spray dicamba, according to the federal label in effect for 2021. As farmers and applicators navigated this updated label, early reports are that there weren't as many issues in the Midwest regarding the herbicide.
"We didn't hear quite that much of an uproar," said Aaron Hager, University of Illinois Extension weed specialist. "This season has not been terribly bad for us in terms of the number of complaints in Illinois, based on observation."
The final spraying date for dicamba was June 30, according to the federal label, with Illinois moving its cutoff date up to June 20.
Hager said some of the restrictions, such as temperature, should help limit drift damage in Illinois. He said when additional measures were put on in 2019, the label complaints "dropped dramatically." Delays in the label process affected the 2020 growing season, and complaints jumped to over 700. With no delay this year, and with spraying limited to days under 85 degrees, he expects another lower year.
"I think that has contributed to helping reduce the number of complaints of off-target movement on the soybeans," Hager said.
He also said some producers who use commercial applicators are opting to use gluphosinate instead of dicamba.
After a fairly hot June, Iowa State University Extension weed specialist Prashant Jha said there may have been difficulties spraying dicamba due to the 85-degree restriction. And if there was product in the field, it could have adverse effects.
"The recent hot weather likely created conditions that favored volatilization of dicamba from those corn fields," he said.
Jha said if there are any major concerns about the potential dicamba damage, check for low-lying field areas. While the label restricts spraying during the most volatile time periods, damage can still happen.
"Dicamba injury due to inversion often shows up in low-lying areas of the field," he said. "Most inversions occur between 2 hours before sunset until 2 hours after sunrise and can occur multiple times in a month."
Hager said not to expect a consistently stable label for the product. In the most recent update, volatility reducing agents are now required, which adds a new factor.
"It's difficult to imagine that we are ever going to get to a point when we are using volatile herbicides in the heat of the summer that we are not going to see issues of off-target movement by volatility," Hager said. "You can be as careful as you want as an applicator and make the application according to label guidelines, but two days later if that material starts to volatilize, it's going to move."
He encouraged producers to make their voices heard at future public comment meetings if they have concerns or suggestions as to how the label can be improved or amended.