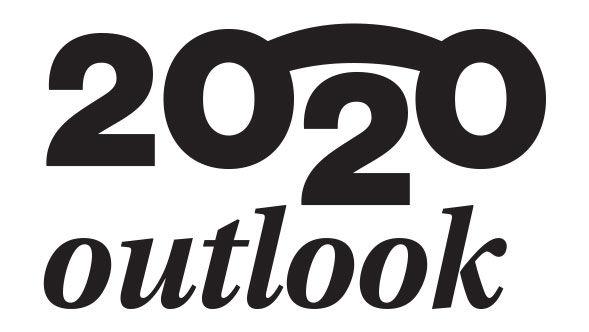 Much of 2020 should be profitable for hog and cattle producers.
Lee Schulz, Extension livestock marketing economist with Iowa State University, says he expects farrow-to-finish producers to see a $20 to $25 per head profit on a cash basis in 2020.
And he says fed cattle should make about $40 per head, although prices will slip below break-even levels over the second half of 2020.
"There are a lot of opportunities out there to make some money," Schulz says.
Lean hog prices should be in the low- to mid-$80s by mid-year, creeping close to a high of $85 per hundredweight in the third quarter. Schulz forecasts the average lean hog price in the $73 to $77 range for 2020.
"If this happens, this will be one of the best years we've seen in a while, back to 2014 and further," he says.
All of this comes despite record pork production. Schulz says while there is some gradual expansion in the breeding herd, most of it is coming from improved weaning numbers.
"The breeding herd is up 1 to 2%, but productivity is up 3% over the last few months," he says. "We haven't needed a large increase in the breeding herd."
Schulz says a heightened awareness of the threat of African swine fever may have resulted in lower rates of endemic diseases such as PRRS in the U.S. herd. PRRS cases are at their lowest level since 2013-14.
Demand has also played a key role in better hog prices, says Scott Brown, Extension ag economist with the University of Missouri.
Brown says per capita consumption of pork has stayed in the 52 pounds range for quite a while. That has helped pork producers stay profitable despite higher production.
Positive trade news over the last few weeks should also keep pork moving through pipeline. Brown says the "phase one" deal reached with China will help, but he believes the real win is the new free trade agreement with Japan that will dramatically reduce tariffs for U.S. goods.
"I think this a real sleeper win for the livestock industry," he says. "The lower tariffs are going to allow us to be much more competitive with Japan's existing trading partners."
Schulz says the futures market offers plenty of opportunities for both feeder and fed cattle.
"I see the market as giving you the opportunity to mitigate your risk," he says. "Most of that $40 profit is weighted to the first half of the year, but a $40/head profit makes for a pretty good year."
Brown says variables such as weather challenges, and the resulting higher feed costs, could throw a monkey wrench into any forecast. Because of that uncertainty, he suggests locking in some prices when a good pricing opportunity is available.
"You have to ask yourself how much risk you can afford to take," Brown says. "I would not adopt an 'all or none' strategy. Maybe you sell your first 20% into the summer months. Doing nothing is probably the worst thing to do. Don't sell it all, but I would sell some of it."