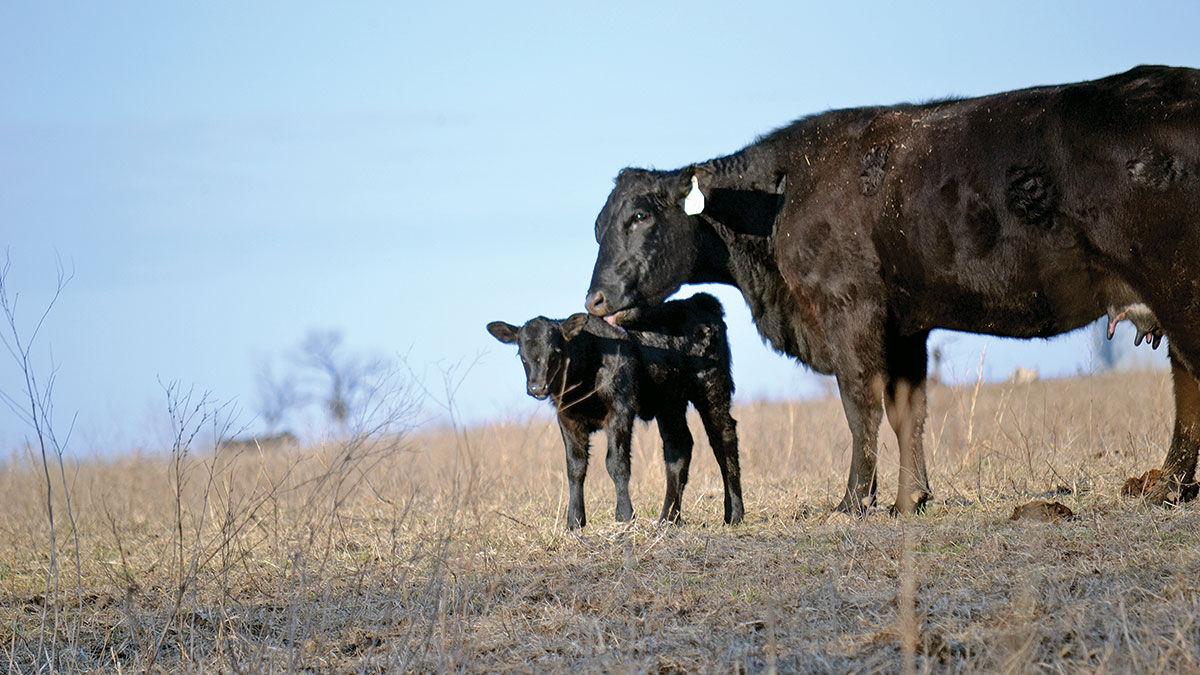 It won't be long before winter weather comes roaring through the Midwest, and with harvest nearly done, the focus for many shifts to keeping gestating cows in good condition.
Drought conditions in many areas could compromise body condition, says Patrick Wall, Extension beef specialist for Iowa State University.
"With some of the challenges, especially in western Iowa, cows are probably going to be thinner," he says. "It's much easier to put on weight when temps are in the 50s rather than the 20s."
Putting on too much weight in the third trimester could lead to calving difficulties. Wall says heavier cows could get lazy and are reluctant to push hard enough to deliver the calf.
Many cows are turned out on harvested corn fields, and while Wall says they can put on some weight in that system, they likely will be short on protein.
"They will tell you when they are short," he says. "If they have access to a waterway, they will eat every blade of grass they can find."
Some sort of protein supplement should help, he says, adding many come in tubs.
Wall says rolling out a bale of alfalfa-mixed hay every other day will also help.
Producers should carefully assess body condition, says Julie Walker, Extension beef specialist with South Dakota State University. She says for mature cows, a body condition score of 5 is ideal, while heifers and young cows may need to score a bit higher.
If possible, thin cows could be separated from the rest of the herd so they can eat more. Walker says more dominant cows tend to crowd the feed, preventing more timid cows from getting enough to eat.
"That can help get her into good enough condition that you have a better chance of her re-breeding and having a calf next year," she says. "At age two, you want that heifer at about 85% of her mature weight."
Thin cows should have access to high-quality feed to help them put on the necessary weight, Walker adds.
She says it is always a good idea to test hay quality prior to feeding.
"You are potentially looking at different nutrients, so it's a good idea to test hay before you use it," Walker says.
Gestating cows also need to have access to a good-quality and reliable water source, she says. Walker also encourages producers to work with their veterinarian to make sure health protocol is followed.
Wall says with drought conditions that still persist, hay quality and quantity could be a challenge this winter.
"I haven't heard of any train wrecks with hay like I have with silage," he says. "Some of the protein levels are horrible."
Stockpiled forage can also stretch out the grazing season and help cows gain weight or maintain body condition.
"Make sure the cows that need to put on weight have access to the feed they need," Wall says. "Keep an eye on their condition and make sure they are in good shape heading into winter."