MILO, Iowa — Robby Dittmer owns a Porsche. In fact, he owns three of them. But the vehicles Dittmer owns are not race cars. They are tractors.
"When you think of a Porsche, you definitely don't think of tractors," says Dittmer, a farmer who also works as an agronomist with Agriland Farm Service in Indianola. "A lot of people don't believe me when I say we have Porsche tractors."
The story of the Porsche tractors is a bit complicated, as is the story of how Dittmer came to own three of them, but one thing that isn't complicated is the attraction.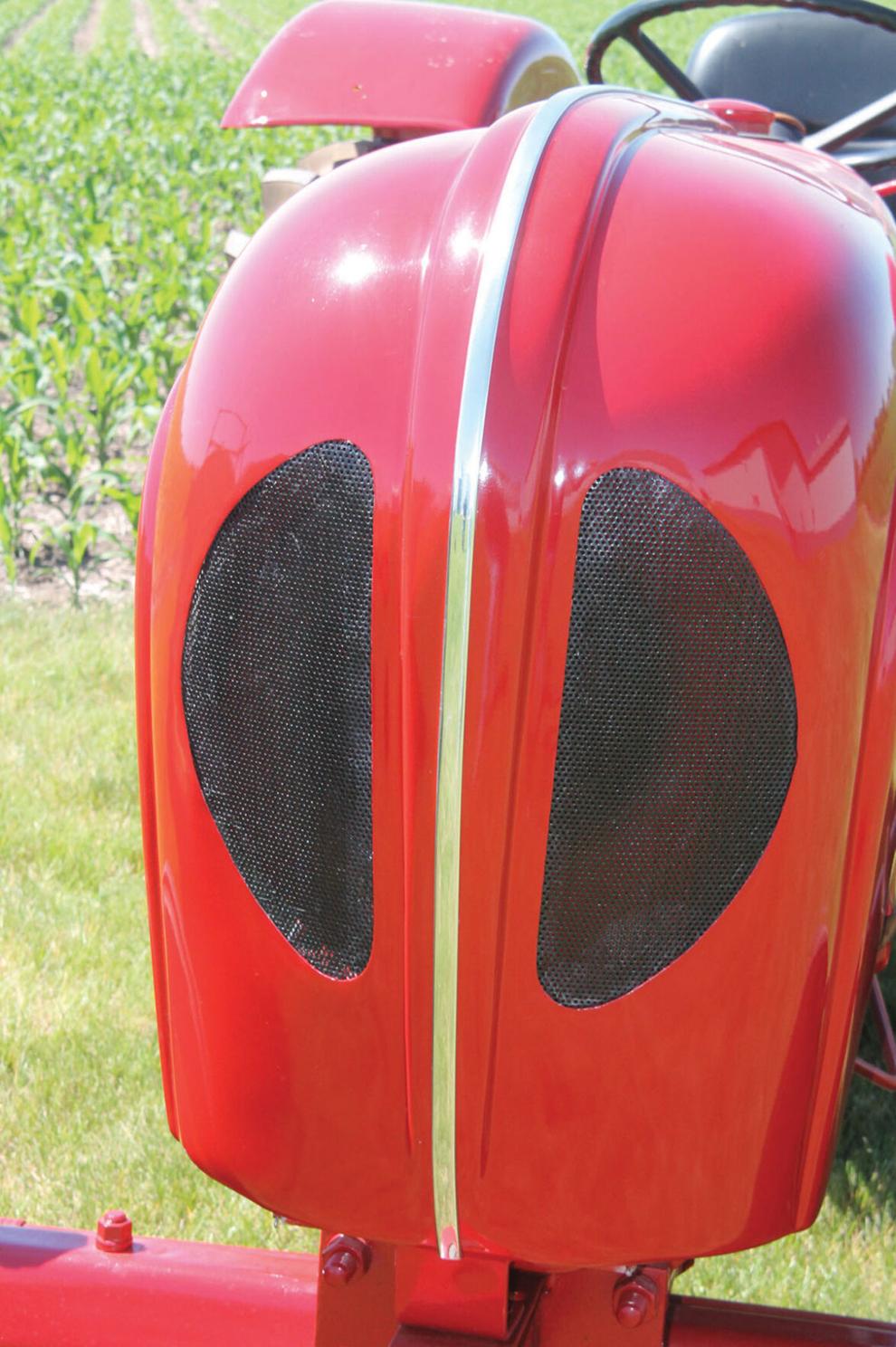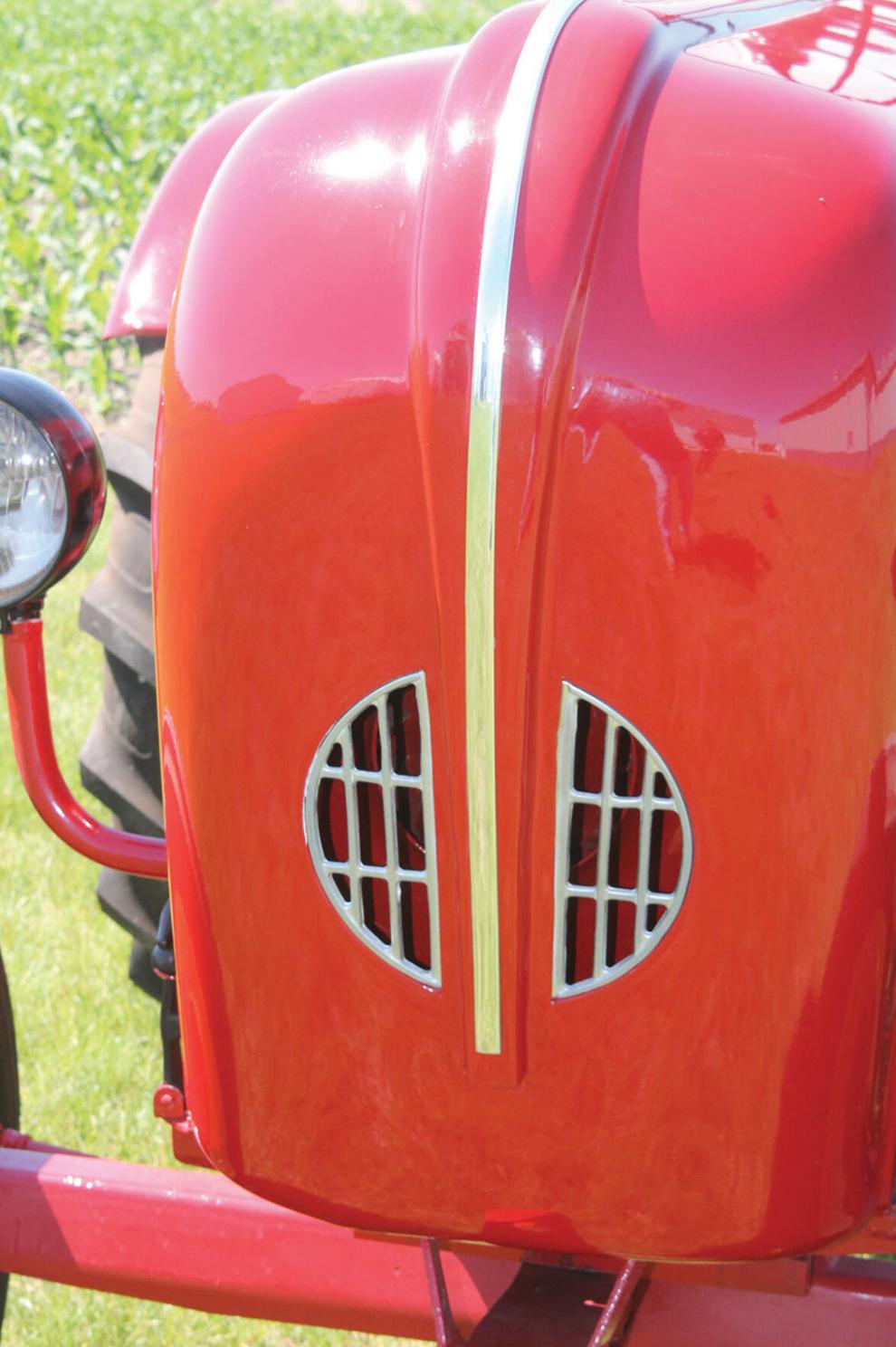 "They have style," Dittmer says. "They don't have the power that American tractors of the same era had, but they look good. When you see the tractor with its bright red paint, it really pops."
It's hard to argue with the assessment. The three Porsche tractors Dittmer owns – a 1958 standard, a 1960 junior and a 1960 standard – are eye-catching. They sport chrome trim and stylish grills.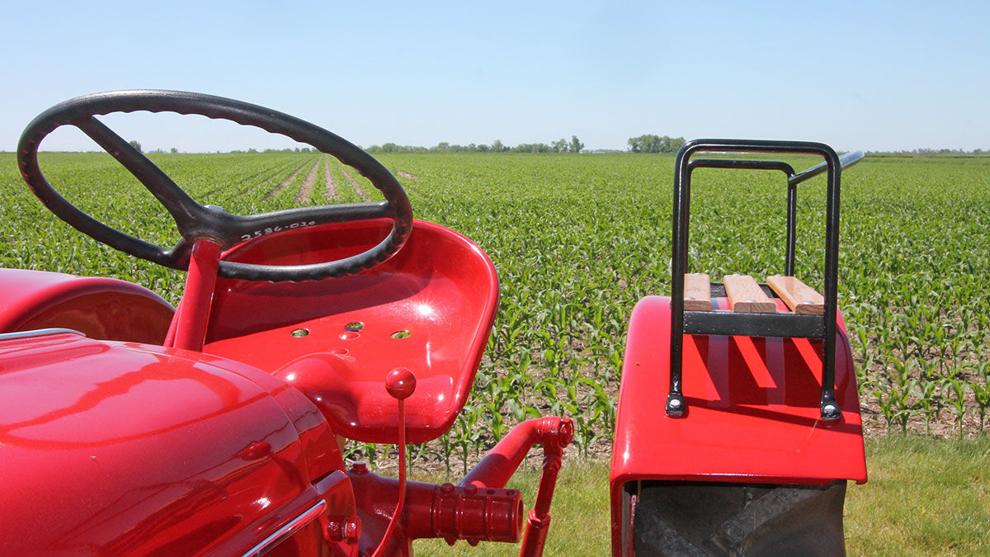 They also include some unusual features. One includes a seat on the fender for a spare rider. It also has a PTO shaft under the chassis pointed forward instead of backward, apparently to facilitate a mower or some other piece of machinery. There are hitches on the front, as well as the back.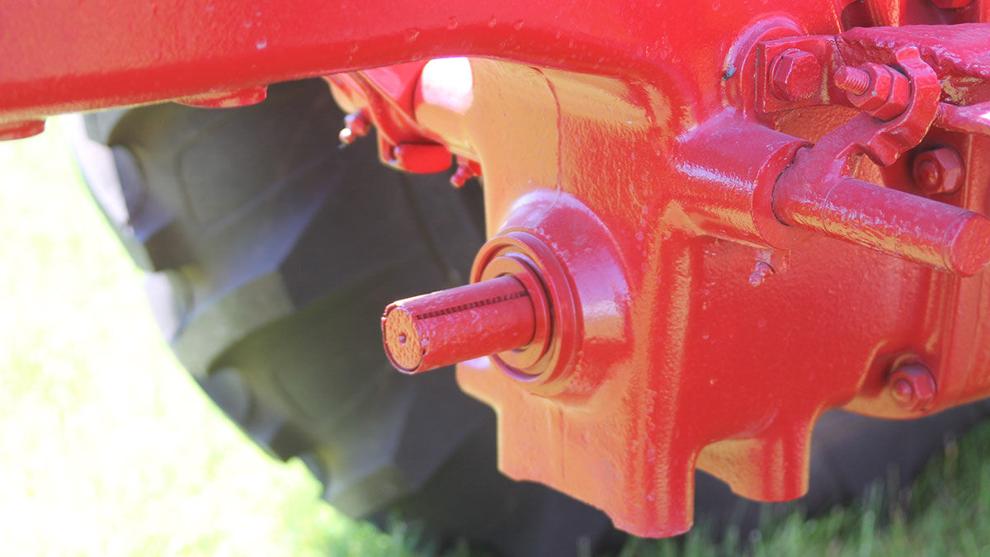 There are design features such as unusual headlights. And they are small tractors featuring air-cooled diesel engines at a time when most tractor engines were water-cooled and most small tractors used regular gasoline.
The one-cylinder engine on the junior, a small tractor, only produces about 14 horsepower. The other tractors are perhaps double that. And Dittmer says it is clear that the German-made tractors were designed for a different type of agriculture, where they were used for pulling wagons or doing light fieldwork rather than for plowing or heavy tillage.
The Porsche company got its start in 1931 when Ferdinand Porsche started an engineering firm. It did not make cars or tractors during its early years, but instead worked with other companies. Porsche was a major designer of the early Volkswagon cars. But it was involved with tractor sales through other companies.
After World War II, Porsche began making its own cars and tractors. From about 1948 to 1963, it was primarily a car company but also made tractors, and a production facility used in the 1950s was actually located in an old zeppelin factory.
Of course, Dittmer and his father, Gerald, knew none of that history when they began looking at the idea of obtaining a Porsche. The two of them had restored all types of tractors for as long as Robby can remember. They did it while he was in high school and while he was in college at Northwest Missouri State University.
When Robby returned home, they figured out a way to get a Porsche, but it wasn't easy. Since only about 1,000 Porsche tractors were ever sold in the United States, they couldn't find one here. So they contacted a collector in Germany and managed to make a trade. They filled a container with restored U.S. tractors and shipped them to Germany in exchange for some unrestored German tractors which were shipped back to Iowa. They then restored the European tractors, which was also a challenge since some of the replacement parts simply weren't available.
"We had to have some parts forged out of aluminum," Dittmer says.
Still, there are no regrets. The tractor collection was a labor of love by him and his father. The Porsche tractors are the clear highlights of that collection.
And he's right about one other thing. They have style.