ANKENY, Iowa — Ray Meylor has a vision, an idea of how Iowa could solve many of its water quality problems and revitalize rural areas at the same time. And he approaches the idea with a missionary's zeal.
"I think this is an economic solution for an ecological problem," Meylor says as he stands in the middle of his 10-acre watershed mitigation farm, also known as Cherry Glen Farm.
The idea is simple and complicated at the same time. Meylor, a chiropractor by trade, is a believer in healthy diets and healthy environments. As Iowa and other agricultural states struggled with issues related to agricultural runoff and water quality, he tried to think outside the box.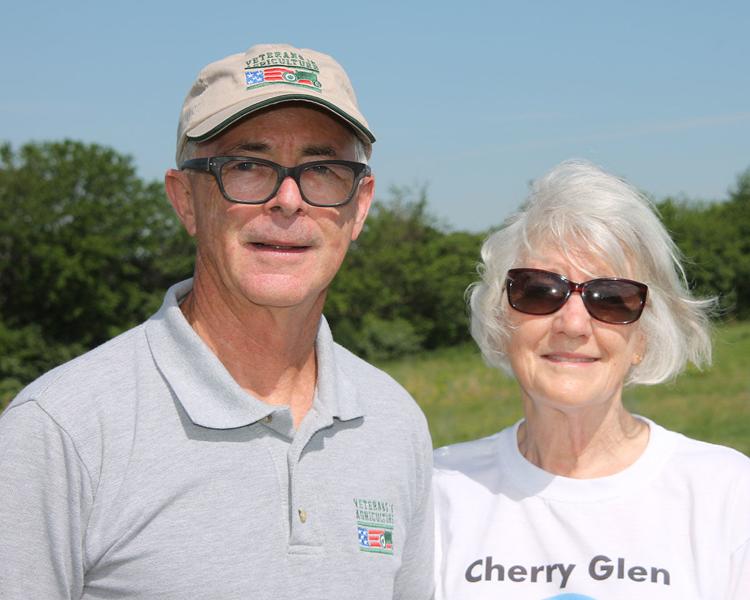 In 2009, Iowa put together a Rebuild Iowa Office plan to enhance productive lands. Meyer looked at that and came up with a proposal to buy a few acres of land at the bottom of a small watershed. That land likely would be less productive and expensive than most of the rest of the farm above it. He would then build retention ponds and other watershed structures.
Those actions would reduce runoff into the river. He could then use the water to irrigate horticultural crops and make a living in that area. In theory, both he and the farmer who sold him the land would benefit. What's more, the community would benefit both from cleaner water but also by increased economic activity.
Best of all, the idea is one that he thinks could be replicated in thousands of locations.
"I'm very impressed with how this is a very thoughtful way you can have sustainable agriculture," says Dr. Cornelia Flora, professor emeritus of rural sociology at Iowa State University.
She says a key to Meylor's approach is that it is not an attack on conventional agriculture but rather that it provides a method that allows different types of agriculture to work side-by-side to improve both the environment and the rural economy.
"I'm very enthusiastic about it," she says.
At Cherry Glen Farm, Meylor is doing a lot of different things and working with a lot of different people. His 10-acre operation includes a retention pond that is used to irrigate crops and clean water than comes out of tile lines and fields above him in the watershed. With that water, which he says includes many nutrients which ran off of other farmland, he is growing fruits and vegetables. He has planted apple and chestnut trees. He has bee hives and sells honey. He is even cultivating mushrooms.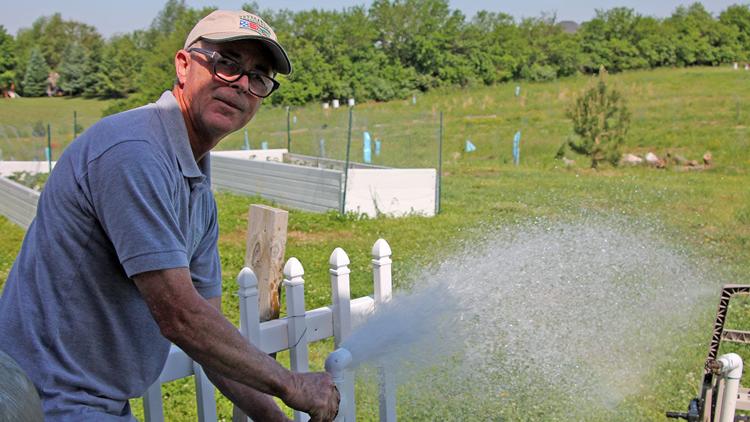 In addition, he says the project is improving soil quality and building topsoil. It has clearly reduced erosion coming off his land, and he says the water coming off his farm is much cleaner than the water that comes onto it.
"My discharge is slow and clean," he says.
But there is more. He is working with FFA chapters on educational programs. He is talking to university researchers. And he is working with a variety of officials about ways to re-create similar mini-farms all over the state.
"You could create thousands of these," he says.
For the farmers who are dealing with water quality issues, Meylor says selling a few acres to a person or family to build this type of farm would be more economical than spending money to build bio-reactors or conservation structures. And he says it would could bring young families to those rural areas and establish sources for fresh fruits and vegetables as well. In time those 10-acre farmers may look to expand and bring another generation of farmers to the area.
Meylor, an Army veteran, is working with veterans groups, as well as agricultural groups and educational groups, to promote his idea.
But for now he and his wife, Susan, are growing food and making a living on this little plot of land below the farm and above the river.