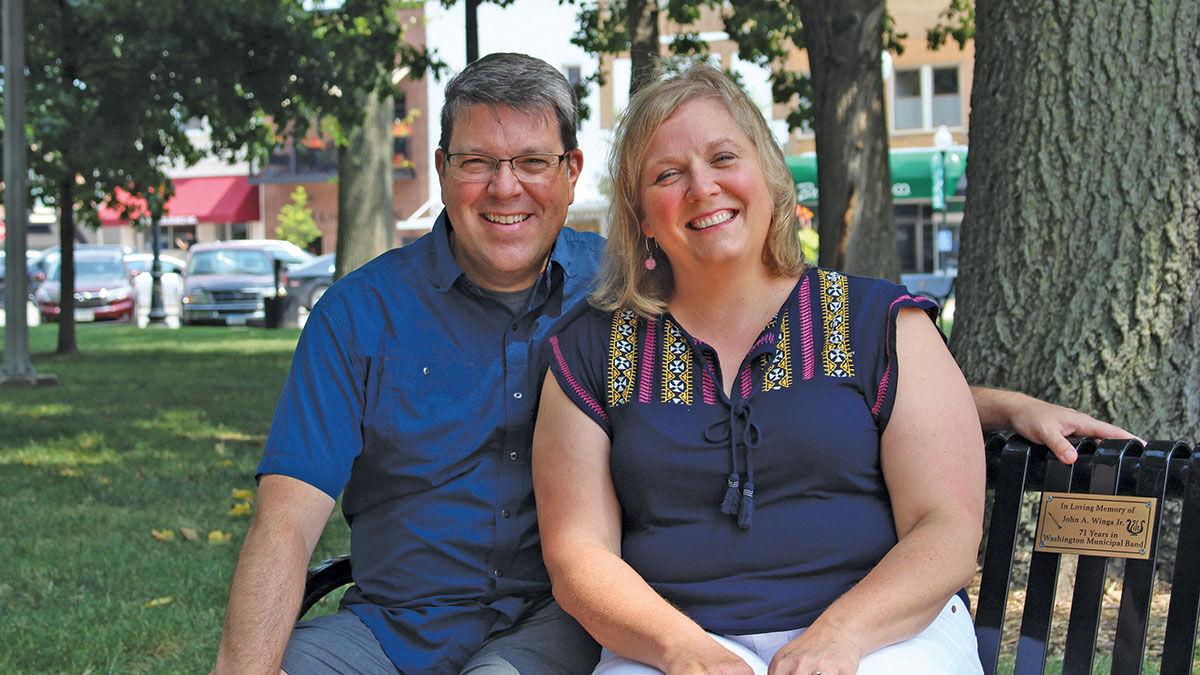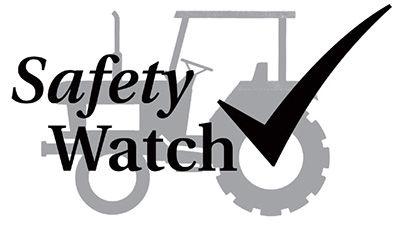 "I never expected to be a physician living and working through a pandemic where we're learning and treating a new infectious disease," Dr. Ryan Flannery told me when I asked him to share his perspective and experience as a rural physician caring for families during the COVID-19 pandemic.
Dr. Flannery has practiced family medicine in the Washington County Hospital and Clinics system in Washington, Iowa, since 2002.
Here's our conversation:
How have your work and focus changed since spring 2020, due to COVID?
Since the pandemic started, COVID-19 has been in the background of many medical encounters. If anyone has any symptoms of illness — whether it's just a simple cold, allergy symptoms, or other infection symptoms — the first worry and assumption is that this may be a COVID-19 infection. It's in the background and on the minds of health care workers all the time.
There's also this constant pressure of trying to learn all about a new disease and keep up with the evolving information in real- time. I want to make sure I'm up to date with the most accurate medical information, especially when patients are asking questions about the disease, the vaccines, or other issues associated with COVID-19.
COVID-19 is an extremely unpredictable and contagious illness: It presents in many ways, and it's very contagious in people before they realize they're infected. We also don't understand why some patients have mild illness while others struggle with life-threatening complications like hospitalization and death. We just have so much more to learn about COVID-19.
How have staff been impacted by caring for COVID patients over the last 18 months?
I think the medical community has experienced lots of different emotions throughout this pandemic. Initial feelings were of fear and uncertainty about this new disease. Then as more and more people got sick, there was a level of exhaustion that occurred with diagnosis and caring for COVID patients day-in and day-out.
Then there was excitement and hope when the vaccines were approved and shown to greatly prevent infections and death from COVID-19. The vaccines started to decrease COVID infections, especially severe illness, for a while.
Now there's a new level of exhaustion and frustration at the fact that the work of caring for patients with COVID-19 is still ongoing, and we unfortunately now are in a situation where people are getting sick again at higher rates despite the availability of vaccines.
These are just some of the emotions felt by medical providers and nurses, but they're also dealing with patients and families who are struggling with these same emotions.
Washington County Hospital is a 25-bed critical access hospital. Early on, we realized that we would be caring for COVID-19 patients and we quickly tried to improve our facilities to allow for their care. We retrofitted patient rooms to become negative pressure rooms for complete isolation of COVID patients, keeping them separate from the rest of the hospital. We obtained additional equipment — ventilators and other respiratory equipment — to care for patients who struggle with respiratory symptoms. We've also partnered with larger hospitals in our region, including the University of Iowa Hospitals and Clinics and Mercy Hospital in Iowa City, to facilitate transfer of patients to ICU levels of care, as needed, from our hospital.
Are you seeing the surge in Delta cases reflected in Washington County?
Yes, we're seeing COVID cases sharply increased over the last three to four weeks. From May to July this year, our COVID [test] positivity rate in the Washington Hospital and Clinics system was anywhere from 2 to 3%. Now in August, our positivity rate has skyrocketed and is averaging up to 16 to 20%. We've seen hospitalization rates quickly rise in the last six weeks across the state and the nation. This is all due to the Delta variant that spreads much more rapidly and infects more people, person to person.
We're seeing larger numbers of patients who are seeking emergency care for infections, including COVID-19. With that increasing demand, comes increasing testing and increasing need for medical evaluation because of more illness in our community. This is further taxing our clinics and ER Department at a time of year when normally we don't have such spikes in illnesses.
I worry about what our winter season will look like when we typically have higher levels of other illnesses such as influenza and pneumonias with our current COVID-19 infection rates.
How are you and your colleagues holding up, given another COVID surge?
I think this is taking a toll on all healthcare workers. Health care workers are a precious resource of medical care. In determining availability for admissions to hospitals or caring for patients in ER or clinics, you need health care workers to provide this care, and it's precious. Without it, you can't provide quality care for anyone.
Throughout the pandemic there've been so many lost experiences for everyone in the world. People have lost gathering with others in life events such as birthdays, holidays, family reunions, funerals, and weddings, and that's made us less connected to one another. There are also many cases where patients are sick in the hospital, alone without others around.
This is taking a toll on all of us as humans. We need to come together and find a way to win this war against this illness, to return to a life that allows for connectivity again.
Has WCHC kept patients that you'd otherwise be transferring, because larger hospitals are filling with new COVID cases?
Our hospitalization capacity across the state has reached a critical point where there are just no more available medical resources — from hospital beds to hospital staff to nursing staff to medical equipment. This affects everybody. People still experience medical issues — heart attacks and strokes and automobile accidents — that require them to seek hospital and ER care for treatment. If these medical services are being used up because of high levels of COVID-19 infections, it limits the medical care that others can receive for other conditions. We need to get control of our COVID-19 infections to take the pressure off our medical system and allow it to care for people that need other health care as well.
What should readers know about what it's like for our rural practitioners dealing with COVID?
COVID-19 illness is extremely unpredictable and unfortunately often deadly in many situations. We now have highly effective, extremely safe vaccinations that are now fully FDA-approved to prevent severe illness associated with COVID-19, including preventing death.
As a doctor, I am trained to prevent and treat disease. I would prefer to prevent people from becoming sick from COVID-19, and vaccines are the tool to reach this goal. If I can prevent one person from getting sick from this illness, I potentially will also prevent other people from getting and spreading the disease further. This is what I'm trying to focus on as my overall goal: prevent people from getting sick.
Are you fielding questions from your patients and community about COVID vaccines?
People who have chosen not to receive the vaccine yet still have concerns about vaccine safety and how well it protects them from illness. I try to emphasize that this vaccine has been given now in hundreds of millions of doses all over the world and has shown to be highly effective at preventing severe illness and death from COVID-19, with very little safety concerns.
I emphasize that we now have the data and the full "gold standard" approval from the FDA demonstrating that these vaccines for COVID-19 are effective and safe. This approval is the same medical certainty as any other FDA recommendation for prevention and treatment of other diseases.
What's your advice for parents regarding protecting their children, especially as school starts?
Masking students and staff in our schools last year greatly reduced the spread of many contagious illnesses including COVID-19, RSV and influenza. There have been definitive studies that show the benefits of masking in preventing spread of respiratory illnesses. I strongly recommend to all parents to vaccinate their kids ages 12 and older to give them protection from COVID-19. I'm also recommending that everybody continue masking when indoors to prevent the spread from person to person.
What were your and Diana's considerations in getting your kids vaccinated?
We both looked at the data from the studies during the vaccine trials and learned about the science behind the vaccinations. We felt like arming our family with this immune protection was extremely important, and now the evidence even more shows how powerful this protection is in preventing severe COVID illness, hospitalizations, and death in all age groups.
Is there any final message you'd like to share?
The Delta variant has changed the rules of this disease, and now we're seeing more COVID illnesses as the virus is preying on mostly unvaccinated individuals. I tell people that if you're not vaccinated, you are "a sitting duck" and COVID-19 is the hunter. Getting a vaccine is a sure way you can protect yourself and prevent getting sick and spreading this disease to others. That is what we all should be focusing on to get through this pandemic.
---
Steph Leonard is an occupational safety manager at the University of Iowa. Contact her at stephanie-leonard@uiowa.edu.