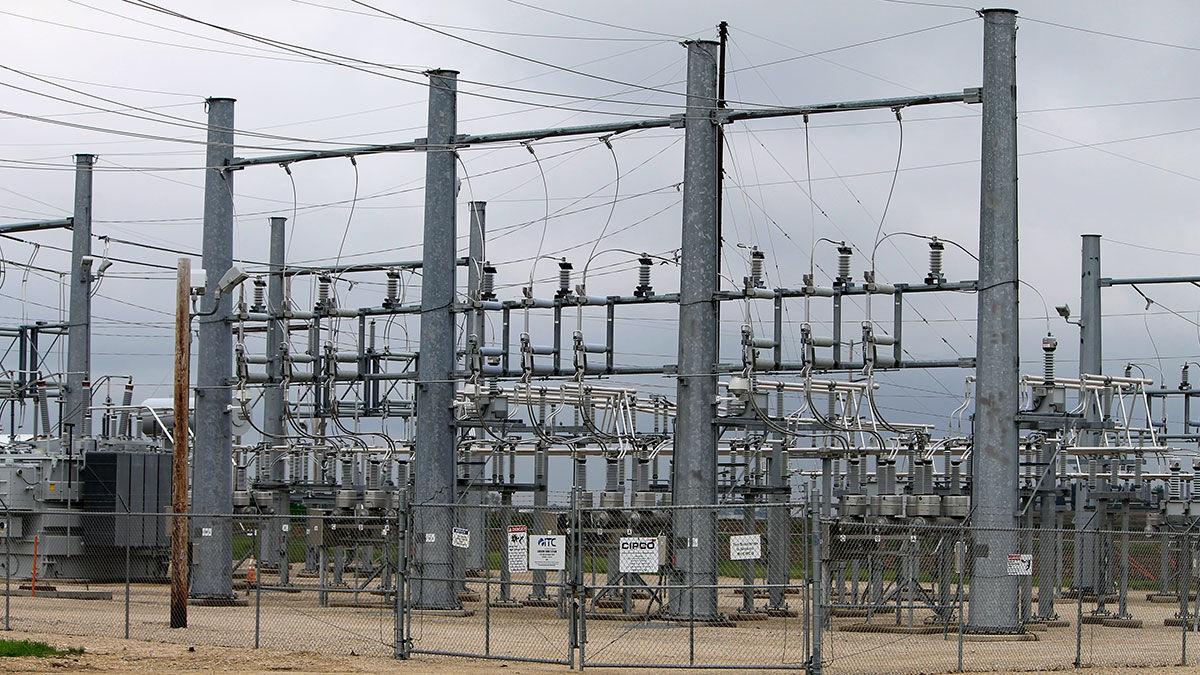 There has been a push in recent years to harness more renewable energy, but questions remain about how those practices will impact farmers.
In April, solar company Clenera announced it was building a 100 megawatt solar farm near Coggon, Iowa, with the power being purchased by the Central Iowa Power Cooperative (CIPCO) for use in its system. The project will be built on 750 acres in Linn County on a 25-year power-purchase agreement.
While construction has yet to start, one neighbor, Tom Robinson, voiced his concerns about the solar farm.
Among other issues, Robinson said he is worried about what the project will do to the property values of the homes and ground in the area.
"I'm 66 and my wife is 65," he said. "Who knows how long it will be there, but I'm assuming at some point, we might want to sell and then what are we going to do? I'm reasonably assured that side effects are going to be negative toward our property values."
Jim Rebhuhn with Hertz Farm Management in Mount Vernon, Iowa, said land values typically increase as possible revenue-producing items, such as wind turbines, are added to farmland, but with solar being a fairly new technology in the area it is too soon to tell how that will impact sales.
"A farm with one or more wind turbines on it will sell more than one without, generally speaking," Rebhuhn said. "A buyer will see additional revenue streams there, so they will capitalize that back into the land value. Solar panels are a newer phenomenon, and I haven't seen many sold with solar panels on them."
His estimation was farmland with solar panels that could have income streams of 20-30 years would, in theory, have increased land value. As for farms and homes that neighbor solar farms, Rebhuhn said there isn't enough data to make any conclusions on the impact.
When asked for comment on the development process of the project, a CIPCO representative said they won't be involved until after the solar farm is set up, receiving the power provided.
Clenara had no comment at the time of publication.
Another concern Robinson voiced was on the farmland being used for the project and how it could be used for high-value crop ground.
The CSR values on the parcels of land surrounding the power station range from 83-90, according to acrevalue.com, showing high-level crop producing ground. The CSR rating is one of the "biggest factors" appraisers look at when it comes to land value, Rebhuhn said.
For those renting ground out for solar farms, rates are at $700-$1,100 per acre, per year, Rebhuhn said, which could be a significant income depending on the crop being produced in some cases.
Rebhuhn said one potential area for concern is the way a solar farm could affect the integrity of the land it is placed on and the acres next to it.
"You need to be on fairly level land for solar panels, or you are going to have a bit more concentrated runoff," Rebhuhn said. "It's not the best comparison, but it's a little like a parking lot to me. You get a lot of impermeable surfaces, the rain's going to run off at a higher pace. If you put it on rolling land, you are going to increase the water flowing down and could create some erosion issues. That could affect those properties that are downstream."
The commercial operation of Coggon Solar is expected to begin in 2022.