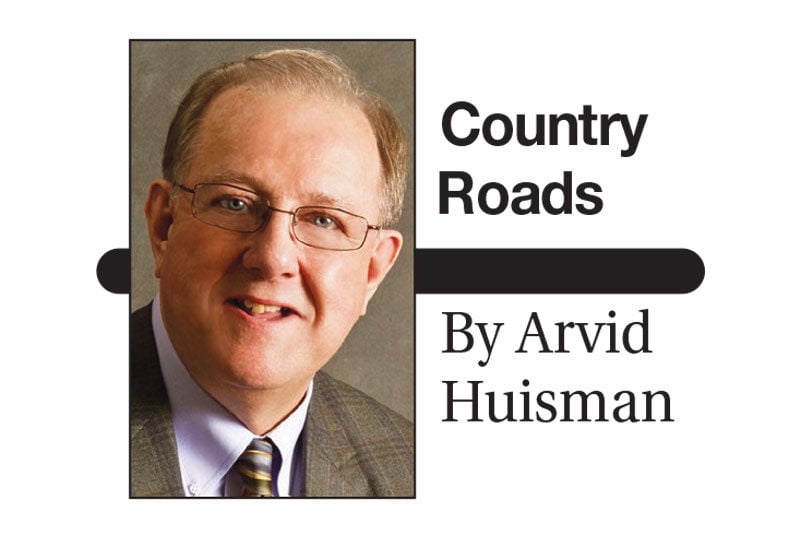 An old hymn tells us to "count your blessings; name them one-by-one…" Thanksgiving is coming and I'm working on my list.
The late Southern politician Frank A. Clark wrote, "If a fellow isn't thankful for what he's got, he isn't likely to be thankful for what he's going to get."
So what am I thankful for this year?
Well, the big four — family, home, faith and health — certainly head the list. The loss of my bride of 42 years in early 2012 increased my appreciation of family. My two children took wonderful care of me in spite of their own grief. They are kind, caring and intelligent adults and I am thankful for them.
Then God led me to Julie, for whom I am most thankful. And when I married Julie I gained another family.
After she retired, we purchased a home in a retirement community in West Des Moines. We have been here for more than five years now. We love our modest retirement home and we enjoy our neighbors and neighborhood. I am thankful for our home.
Finding a good church after moving to a new town or neighborhood can be a challenge, and I am grateful that we found our church shortly after moving. We love our church and church family, and I am grateful for each member of that family and the faith we share.
Health — now there is something I become more thankful for with each passing year. The ravages of time have taken their toll, but overall I'm in good shape for the shape I'm in.
Actress Maureen McCollough said, "My socks may not match, but my feet are always warm." I can relate.
When I was a younger man, I had grandiose career ambitions, some of which I achieved and others which I did not. I now realize that some of the things I yearned for in my career would not have been good for me. I am reminded of the old quote, "Even though we can't have all we want, we ought to be thankful we don't get what we deserve."
In early adulthood I was sometimes reluctant to talk about the home I was raised in. We were a large, low-income family. At one time we were the beneficiaries of the government surplus food program. We wore a lot of hand-me-downs. Our parents worked hard, taught their six kids to do the same, to be honest, to respect others and to put our trust in God.
Somewhere before middle age I began to realize that I was blessed to be raised in this home, and with each passing year I am increasingly thankful. When Mom and Dad passed away, they didn't leave us farmland or stocks and bonds. We had already received our inheritance … and it wasn't taxable.
Early 20th century author Ethel Watts Mumford wrote, "God gave us our relatives; thank God we can choose our friends." I chuckle at that but I'm fortunate — I have good relatives and good friends. And I'm thankful for all of them.
Don't misunderstand, like all families, mine has some members who march to their own drummer. (I'm one of them.) But I love them all. I am thankful for each of them and for the folks who call me their friend.
My list is much longer than this space allows me to enumerate. I suspect you have many things for which you are thankful, too, and I encourage you to take time to at least consider listing them during this Thanksgiving season.
Baseball legend Satchel Page put it this way, "Don't pray when it rains if you don't pray when the sun shines."
---
Arvid Huisman began writing Country Roads 32 years ago, and today the column appears in several Iowa newspapers. He can be contacted at huismaniowa@gmail.com.