From the fashion world to fashioning bull sale videos and digging in to her new ranch life in the center of Nebraska, Katie Kaliff-Jagels is excited about being the newest Producer Progress Reporter for Midwest Messenger.
Readers can follow her story of helping organize professional bull sales and overseeing a major farmhouse renovation with her rancher-husband over the coming year in the Midwest Messenger. Her bi-weekly reports will begin with the Jan. 21 issue.
Kaliff-Jagels works in sales for Nebraska Rural Radio Association and ranches with her husband Jason Jagels.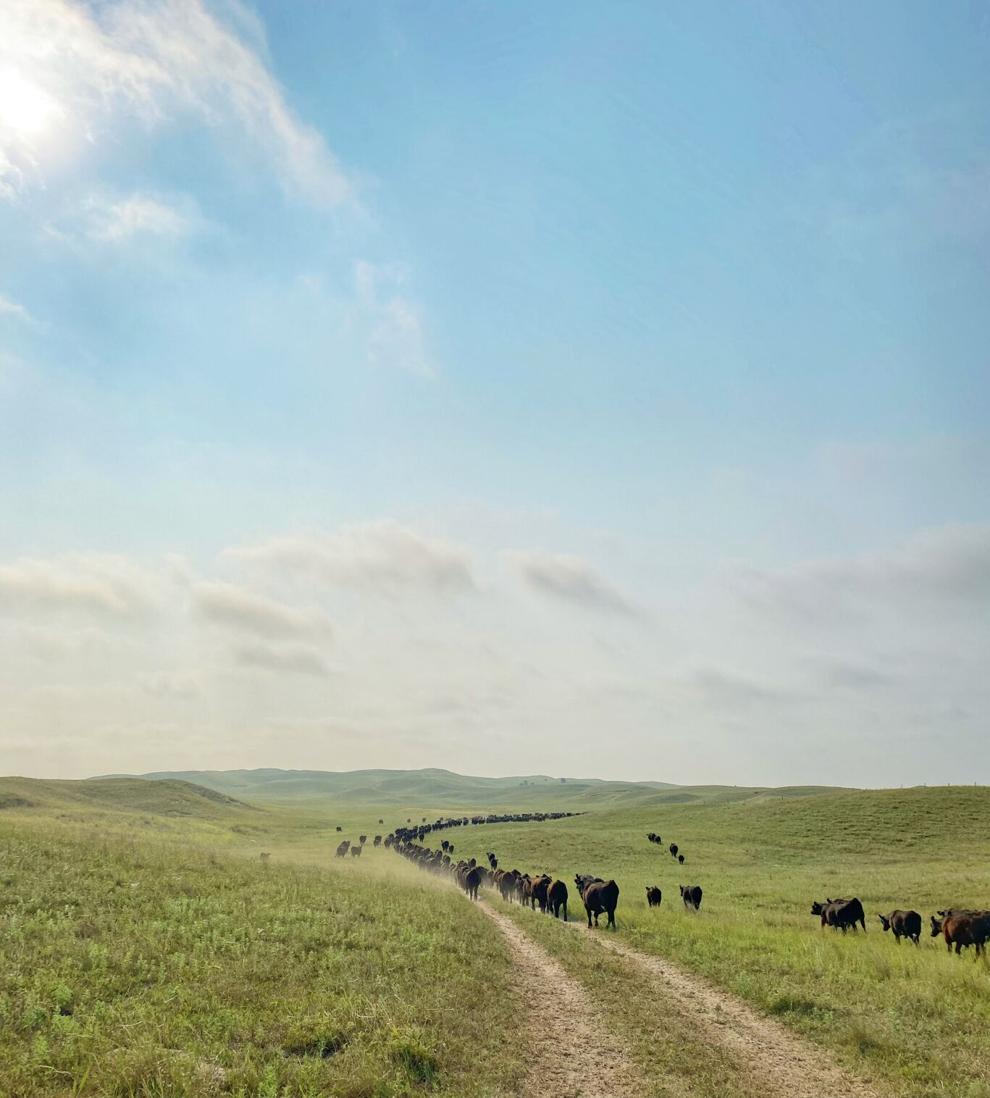 "I consider radio and ranch both full time (jobs)," she said. "I do a lot of our photography, marketing and social media for our annual bull sales and help as much as possible with chores."
The couple moved in spring 2021 from Davenport, Nebraska, to a ranch in Brewster, Nebraska, where they're raising registered Black Angus cattle. They held a bull sale in Mankato, Kansas for the past two years called The Cattlemen's Cut, however this February will be their first bull sale in Brewster, set for Feb. 24, with the auction starting at 1 p.m. and lunch before the sale.
"It's nice to be (living) here full time now that the house got done," said Kaliff-Jagels.
A contractor renovated the existing house on Brewster ranch, and the couple moved in early last summer. Next on the agenda: remodeling the sale barn and building a new sale ring.
The ranch was previously owned and operated as Spencer Hereford Ranch by Dale Spencer, who was ready to transition off the farm. He worked with the young couple as they prepared to rejuvenate the farm and ranch.
"It's definitely been an undertaking, and Jason's been fencing a lot," Kaliff-Jagels said.
An opening for a Producer Progress Reporter position, reporting from the farm and ranch for Messenger readers, became available to her, when Paula Peterson wrapped up her year of reporting from her farm in Waverly, Nebraska.
Peterson and Kaliff-Jagels both happened to be attending the Nebraska LEAD program through Nebraska Farm Bureau, and Peterson told her about the opportunity. The two greatly benefitted from the Nebraska LEAD program, Kaliff-Jagels said, noting it's a solid stepping stone for people developing leadership capabilities.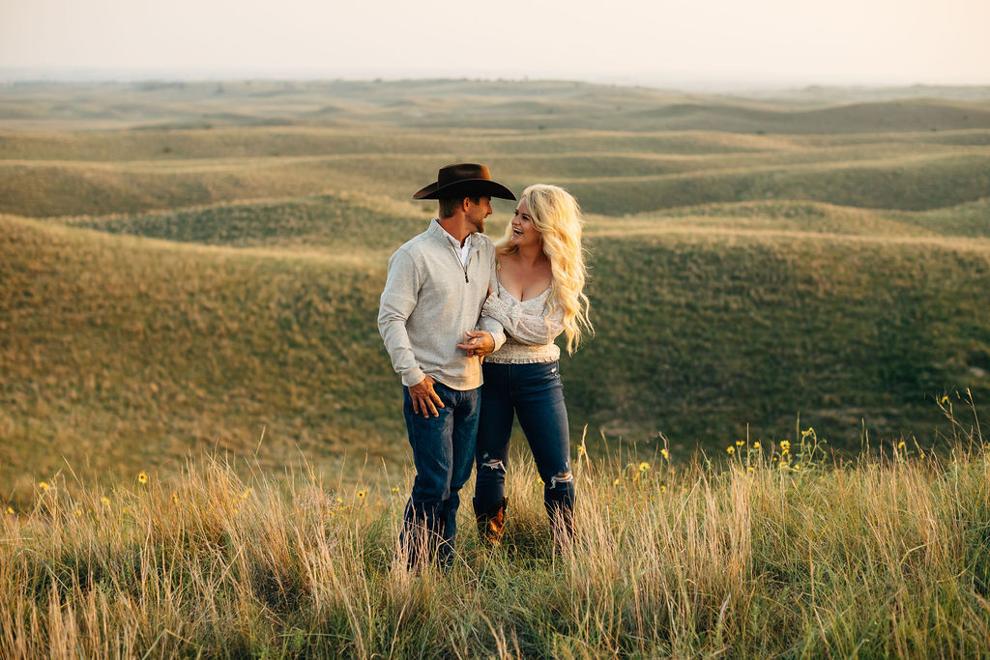 "The Nebraska LEAD program taught me a lot about public speaking, how to present yourself, and groom those skills," Kaliff-Jagels said.
LEAD; recognized statewide and nationally, helps young agricultural enthusiasts develop leadership skills, promote Nebraska agriculture, and learn about state and federal government processes. The two-year LEAD commitment provided an opportunity to travel to Chicago and Washington, D.C. It's an experience is great for producers and ag professionals, Kaliff-Jagels said.
So, packed with a suitcase full of leadership skills, and her husband's intense interest in having their own ranch, their dreams became reality on the Brewster ranch.
Jason, who worked on his dad's farm in Davenport, had previously interned on the Spencer Hereford Ranch in Brewster. Dale Spencer was getting older and wanted to move closer to his kids. It was all a process taking shape that would result in positive teamwork and dreams realized on both sides.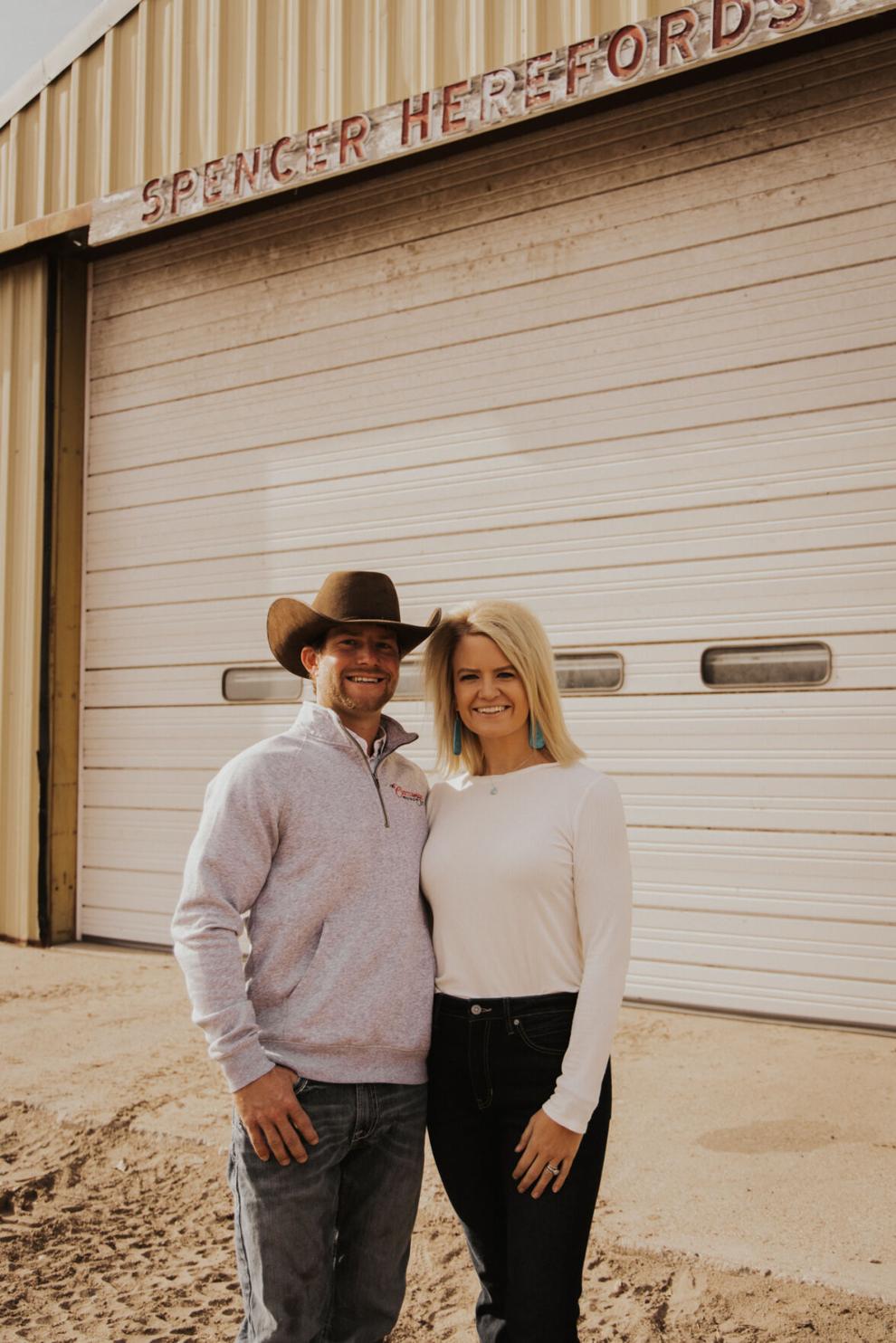 Five years ago, the Jagels started pasturing their cattle with Spencer's herd as he took steps to transition off the farm.
"Dale is a good friend of my father in law, Mark Jagels, and we always dreamed of this – to be on a ranch full time and have more time with the cows," Kaliff-Jagels said.
She graduated from Kansas State University in 2013 with a degree in apparel marketing and textile design and initially planned to stay in the fashion business, assisting with cheerleading team uniforms. But Kaliff-Jagels interned for a summer with the seed in ag product company AgriGold, which turned into a full time job. She met Jason while interning there, and they married in 2016.
Home sweet home is a sweet spot now, but it was an adjustment for Kaliff-Jagels who thought she wanted to live in a big city. The population of Brewster, Nebraska was 17 at the 2010 census. It's located about an hour from Broken Bow.
"I met Jason and decided to take these chances," said Kaliff-Jagels, who grew up on a row crop operation in York, Nebraska.
She's glad that she got to live in Davenport first, and got used to driving a longer distance to get groceries. Brewster is in Blaine County, situated along the scenic North Loup River.
"It's beautiful. We're right on the Loup and it's gorgeous," she said.
Along with keeping busy with the radio, ranch and remodeling, Kaliff-Jagels enjoys reading, writing, and shopping in her free time.
"I'll never get away from my fashion roots," she said.
She also enjoys photography at their farm in Brewster, with the thriving wildlife. There's always deer in her front yard.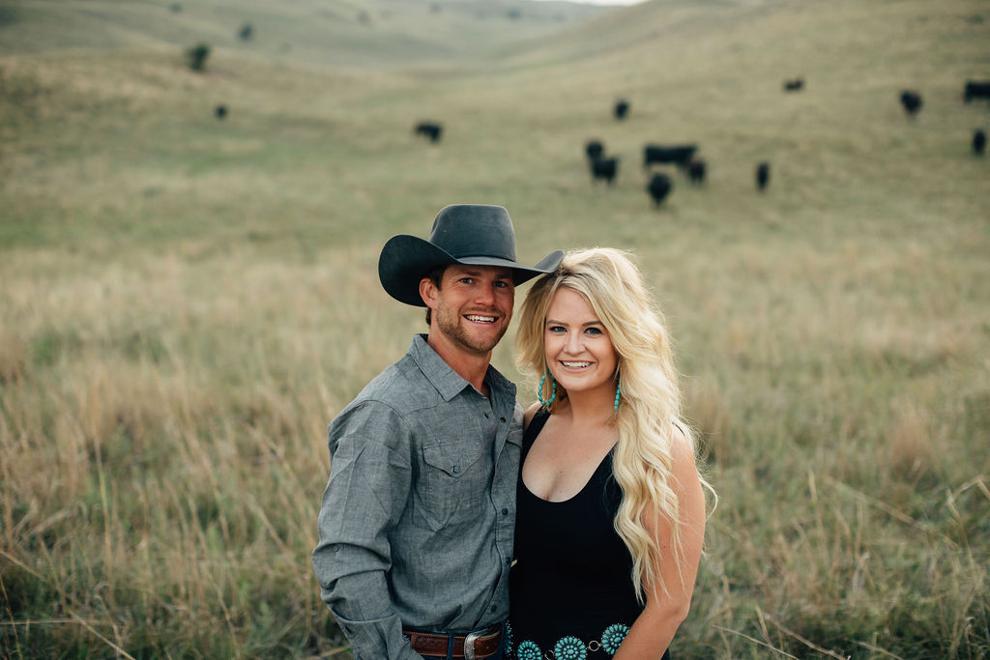 "When Jason first brought up this idea of moving, I thought, well at least I'll get good photos here," Kaliff-Jagels said.
Now she is thankful for the opportunity and has way more in her remote home than she could've imagined.
Reporter Amy Hadachek is a two-time Emmy Award winning meteorologist and a storm chaser who earned her NWA and AMS Broadcast Meteorology Seals of Approval. She and her husband live on a diversified farm in Kansas. Reach her at amy.hadachek@midwestmessenger.com.