I absolutely love sitting outside on our porch, and this time of year, I'm a total porch dweller. I used to consider this trait my service to the community as one could count this also as a neighborhood watch. It was interrupted a little bit last week as we received some good rain and some cloudy chilly days.
The rain was much appreciated, but it did force us to realize that our roof was officially leaking into our bedroom. A new roof is in the cards for us, and honestly it might be about the last thing we had left on our home remodel bingo card. The surprises and challenges we've encountered here in the cleanup and restoration process were somewhat expected, but I have to be honest it really hit me last week. I felt pretty frustrated, and even though there was nothing we could have done to change it, it just felt like one more thing. I threw myself a total pity party, and while doing so, a podcast came on that was exactly what I needed to hear.
The podcast talked about anything you don't earn you will always lose. There are things you learn while you earn what you're after that makes you able to keep it. It's the things that you learn in the process that toughen you up, that prepare you, and they give you the fortitude and tenacity to keep going. God won't put the full weight of success on you all at once when you earn it. Little by little, He increases your tolerance to pressure. But if He would have given it all to you without you earning it, you didn't take the classes to maintain it and therefore you lose it. Needless to say, Jason and I are still in the classes of earning our dream, and there's just days that the pressure feels heavy, but we're pretty darn blessed to even have the opportunity.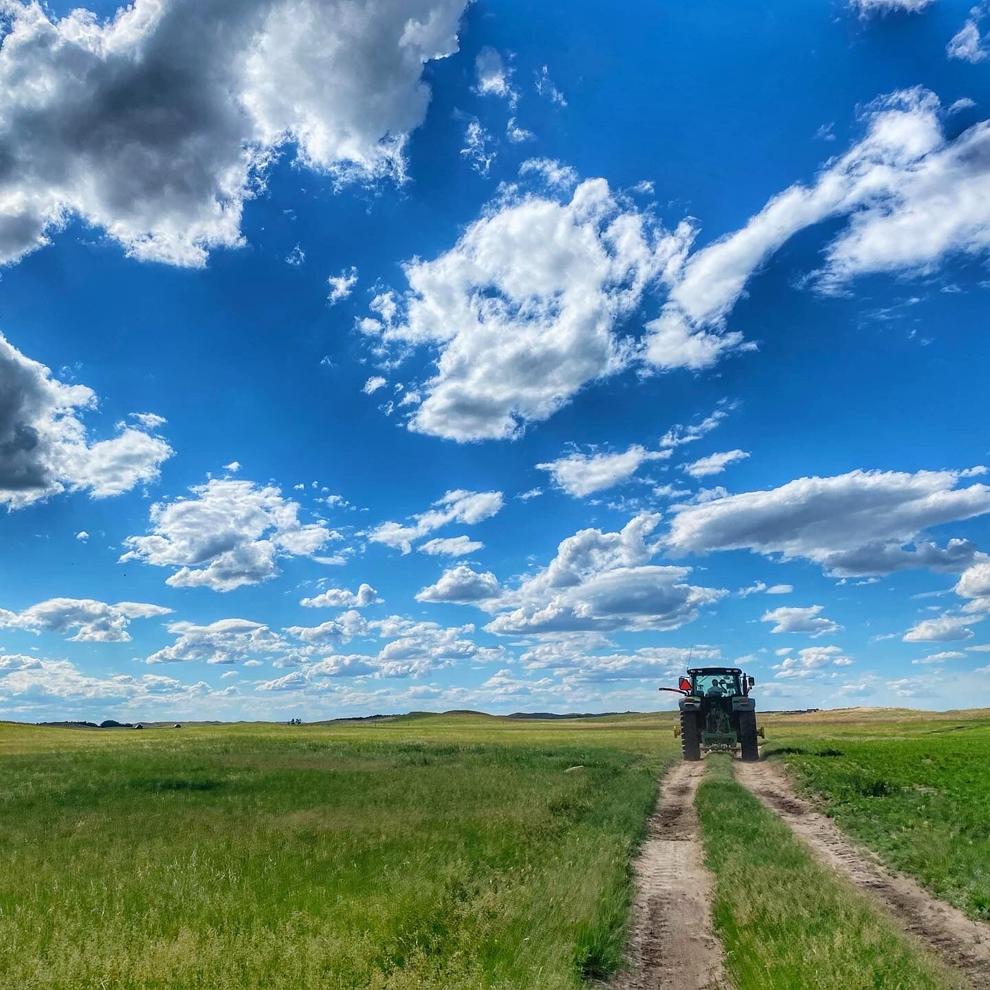 The rain did green some things up for us, minus my yard, which is a constant battle of attempting to get grass to grow. When I mow here, it's really just kind of like a game of whack a mole, where I put the mower at full tilt and race to hit all the random weed patches.
The rain wasn't quite enough where we can breathe a huge sigh of relief for the pasture conditions, either. It'll be important to keep an eye on them, and we will move cows more frequently to ensure the pastures stay healthy. Jason's been working hard keeping our pivots running and fixing fences in the pastures to keep cattle moving.
We did get out on good behavior over Memorial Day weekend, and we went to the Calamus for a little boating with some friends from around here. I talk a lot about how great the Sandhills views are, but the people here might really be the best part. They accepted us and have included us. To be honest, I was pretty nervous moving because when you get to be my age, making new friends can be a bit more challenging. My bedtime creeps up earlier and earlier, and when we go out to eat, I have to remember my heartburn medication. In my mind, all I can offer is a disturbingly loud laugh, a crippling shopping addiction and usually a purse full of potato chips.
My advice for showing up to meet new friends is to be authentic and always come bearing snacks, even if only for yourself. You'll either have the opportunity to share your snacks and make a friend, or keep the snacks to yourself and use them to shovel into your mouth to act busy when you have no one to talk to. There have been times I wish I could hook a siphon tube up to my chips and my mouth to keep them coming at full speed so I can avoid saying anything dumb.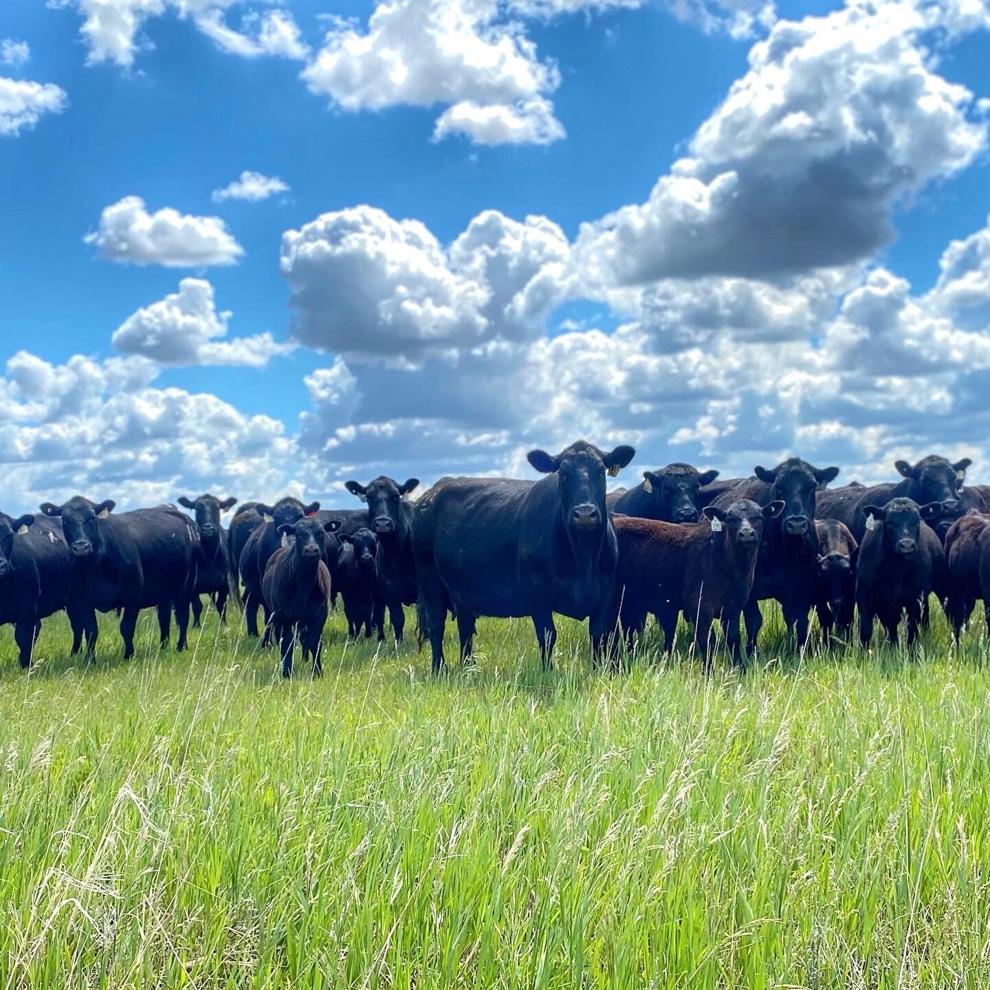 Being the new folks in town isn't always easy. When I was selling seed for AgriGold, I remember this feeling well. I really was forced to listen and learn from those around me and to be willing to ask for help. Every operation has their own way of doing things, and everyone was doing what they felt was right for their operation and the land they were working with. Just because I grew up on a farm all my life didn't mean the way I knew farming was the only way. I learned to sit back and just ask "why."
I could tell you so many stories about calling my then boss at the time to help me through learning the industry, as well as operating my forklift. I often wonder how many dents I left in the wall from all my forklift rodeos. Regardless, I know some people probably laughed at me along the way, but it humbled me and I walked away with some really great friends. It should be noted here I'm one hell of a forklift operator now, and I do know how to use tie down straps appropriately. Thanks, Todd, and YouTube.
That being said, you might not see Jason and I riding off into the sunset horseback anytime soon, although we wouldn't hate learning to ride at some point. But if you come here, you'll definitely find the two of us, probably out on our UTV's, me driving slow, one arm out the window taking pictures – ignoring Jason's hand signals – and my other hand busy reaching for a bag of chips. Deep down just a couple of farm kids loving their cows and the land, living this dream together, keeping Frito-Lay in business. – Katie Kaliff-Jagels