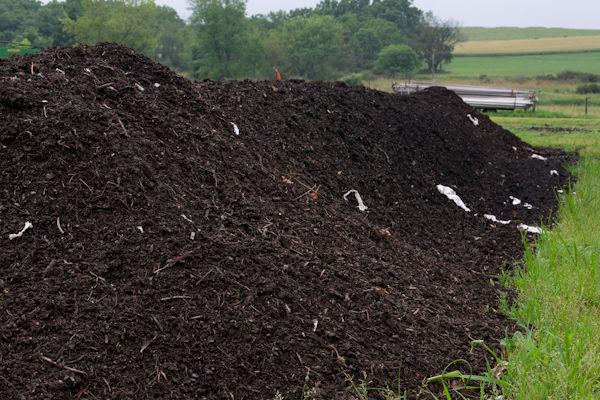 Making your soil work overtime in 2020 is all about the brew.
There are numerous biological soil amendments one can utilize to improve soil fertility and soil quality — stabilized compost, manure, non-fecal animal byproducts, peat moss, pre-consumer vegetative waste, sewage sludge biosolids, agricultural tea, or yard trimmings. Composting has long been a key method for increasing soil microbes and nutrient uptake, but if done right, it can be a real heavy hitter for soil fertility.
"Composting takes wasted organic residuals and turns them into resources for plant production. These organic residuals will breakdown on their own through natural processes, but when mixed together in specific ratios and put into a composting system, then decomposition accelerates," said Rick Carr, farm director at Rodale Institute. "The microorganisms operating in a compost require aerobic conditions with oxygen. Without oxygen, decomposition will generate noxious odors."
Carr said organic matter in compost can feed native soil microbes, increase water holding capacity, buffer soil pH and improve soil resiliency against stress from weather. 
Kansas City, Missouri landscape designer and soil consultant Hilary Noonan brews liquid biological amendments to get CO2 sequestration in soils for urban farms and yards. Through an aerated pumping system, Noonan adds biological ingredients and food sources like ground oatmeal into the water, and ultimately a liquid biological amendment is brewed. This mixture is known as "compost tea," and its popularity has grown to the point that it has become one of the top two searches on the Rodale Institute website.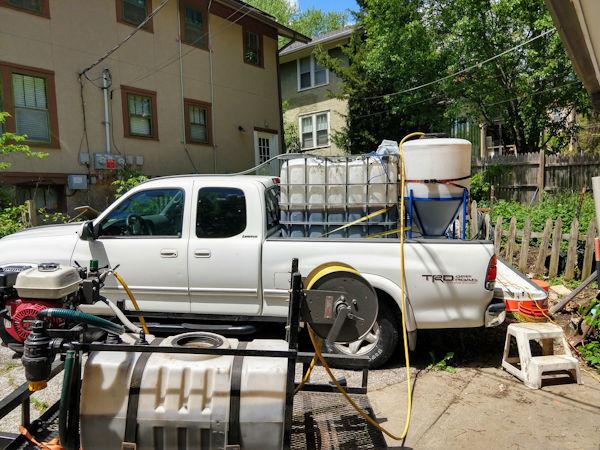 "I use the aerated 'tea' to improve soil, which leads to healthier plants that take CO2 out of the air," said Noonan, who holds a master's degree in landscape architecture from Kansas State University and is the founder of Syntax Land Design, LLC, Kansas City, Missouri. 
"I recommend using only plant-based compost/biological amendments," Noon said. "Whether you are in the city on 1/16th acre or in the Dakotas on thousands of acres, it's still the soil biology that will do the lion's share of the work, and I can get those microbes on a small scale without the animals."
Noonan said through her business's social entrepreneurship model, she gives an equal amount of tea to non-profits growing food for people in the city. She added that her tea has been placed on numerous urban farms on both sides of the Kansas-Missouri state line.
"It's a tea nominally from compost — although, to get the richness I want, I also have other ingredients in it, and a static compost pile that I use in the brew," Noonan explained.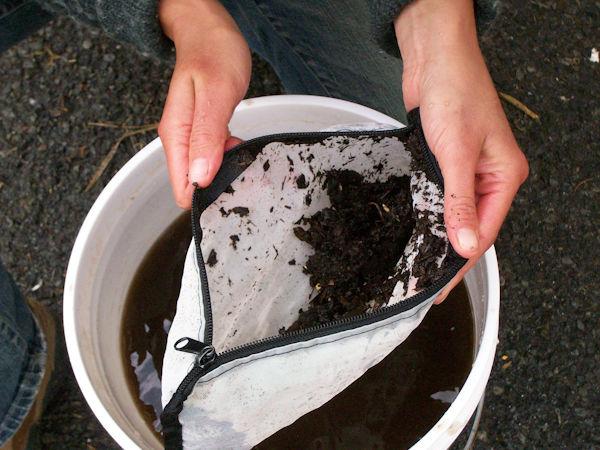 She recommends people top-dress their lawn with compost, then drench it with brewed compost tea.
Carr stressed that although valuable, compost tea is different from finished compost.
"Compost tea is a simple technique, and can be applied as a soil drench or foliar spray. Disease suppression and plant growth seem to be the leading benefits of using compost teas," Carr said.
"Amending soil with solid compost, however, is far better for the soil than liquid drenches."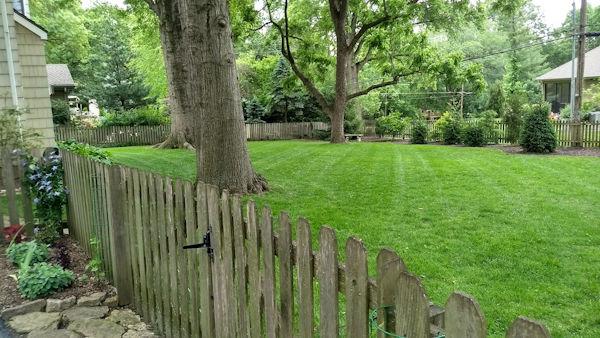 Compost and manures both provide valuable organic matter and nutrients, although compost contains stable organic matter with slow release of nutrients while manure will breakdown in the field and its soluble nutrients are at risk for running off.
Noonan said an invaluable infield test — the microBIOMETER— can determine soil microbiology activity. The microBIOMETER was developed by Judith Fitzpatrick, Ph.D.
"An amendment that works well with your plant and soil will demonstrate a rapid (within weeks) increase in microbial biomass," Fitzpatrick said. "MicroBIOMETER is a simple on-site test that takes 20 minutes, reads and can store the results with your cell phone. MicroBIOMETER now reports microbial biomass and fungal:bacterial ratio (F:B).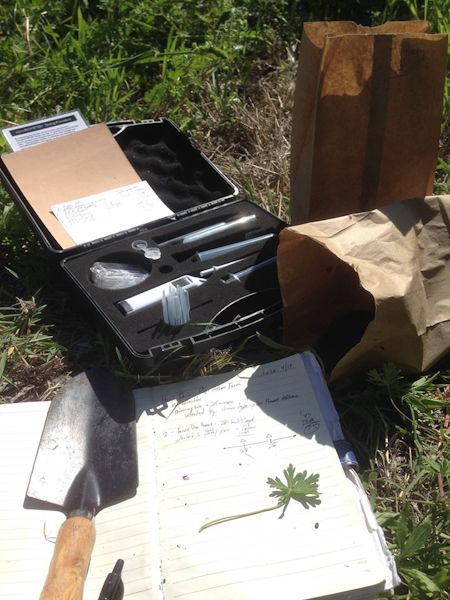 "Plants that are symbiotic with mycorrhizal fungi do much better when colonized and you can test the root soil for a >5:1 F:B ratio within just weeks."
She cautioned not waiting much longer to test, otherwise you will lose the window to make corrections to maximize the plant's positive growth and protection benefits.
For organic and regenerative agriculture benefits, it's about managing much from minimal inputs.
"For a fairly limited expense in money or labor, you can increase plant growth and production, increase carbon in the soil, increase water held in the soil available to plants, increase infiltration of water to aquifers to avoid flooding and more," Noonan said. "It's all a circle. Instead of buying another product for each outcome needed, you, as the farmer, become part of the system."