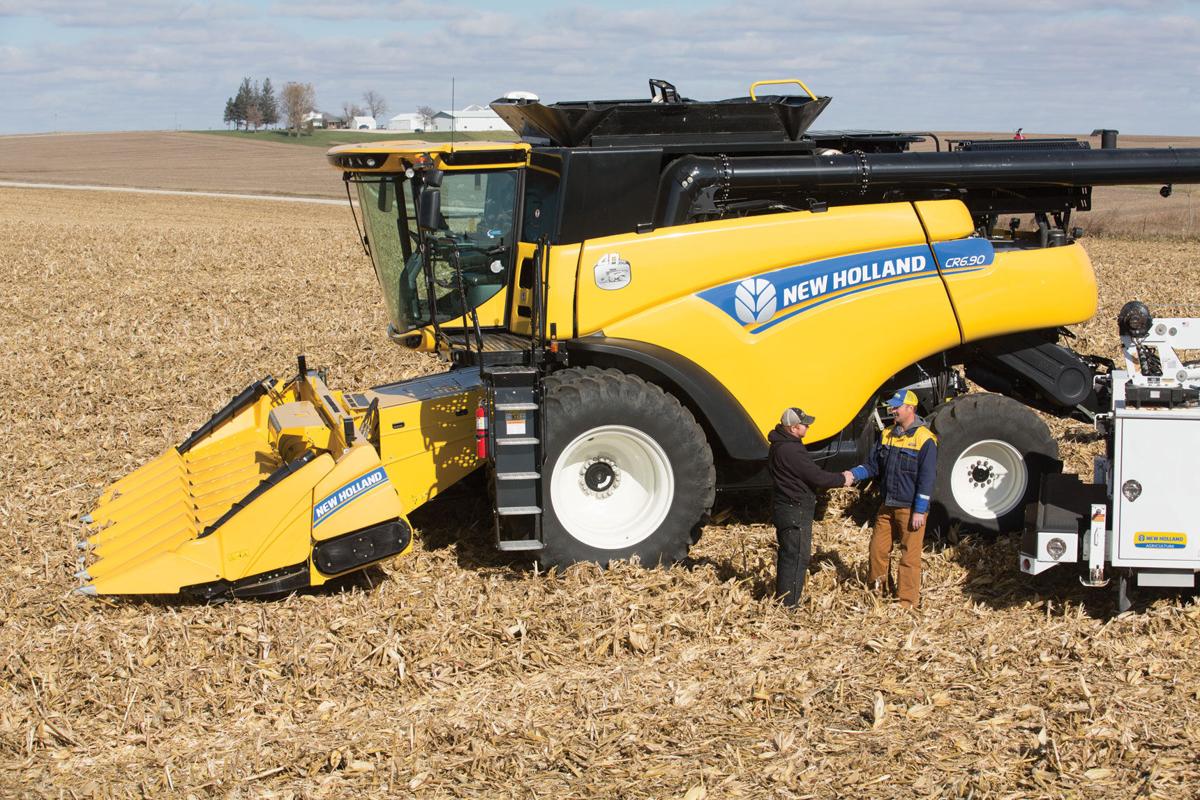 With combines in the fields rolling through fall harvest, farmers have plenty on their minds, and if a machinery breakdown interrupts the work, it's typically at the worst possible time.
To help farmers through these frustrating issues, several machinery dealers have maintenance programs to help prevent or predict a potential repairs, helping farmers get a jump start on maintenance before any unwelcome surprises.
The Messenger talked with New Holland, John Deere, AGCO and Case-IH about what they're doing for to give farmers their best assistance during fall harvest and beyond.
New Holland
To minimize downtime which can take a bite out of production efficiency, New Holland offers a Top Service Program.
"It's very much a team effort, and any time we're engaged with a customer, it's important to find ways to connect and 'wow' the customer to leave them with a sense of confidence," said Louie Martin, breakdown assistance manager for New Holland.
The name Top Service resonates with their goals to find creative solutions to solve customer issues. Their "Hot Shot" option provides a carrier for every opportunity to ensure that New Holland is able to get that part from point A to Point B as quickly as possible. One time, someone even used their own private plane to get a part delivered, Martin said.
New Holland service personnel follow up to be sure the part reaches its destination.
"We're able to find solutions on every continent except Antarctica, with our production plants and suppliers in our network across the world," Martin said, emphasizing they make sure customers understand the status of their machines, at any time in the process.
New Holland Top Service is available for a wide range of New Holland equipment, including T7, T8 and T9 Series tractors, Guardian sprayers, CR combines and heads, CX combines and heads, BigBaler large square balers, Speedrower self-propelled windrowers and heads and FR self-propelled forage harvesters and heads.
Martin said their team has a calling, not just a job, and that strong communication between team members is everything.
"We meet intensified urgency, and we are always striving to find parts solutions to ship the same-day, whenever possible," Martin said.
Once the dealer places an order, they begin researching numerous opportunities to help the customer.
"It's the symbiotic relationship; we're all relying on the same need and urgency of winning the day and the rapport that's strengthened by the Top Service Program."
John Deere
In addition to having extended dealership store hours dependent on farmers' machinery needs, PrairieLand Partners John Deere in Kansas uses technology known as "Connected Support" to help get the customer rapidly back up and running by being predictive about what could possibly go wrong.
John Deere launched JDLink in 2011. The cellular technology helps machines communicate with their owners and dealerships, similar to and OnStar vehicle service.
"JDLink is the foundational platform for communication for agronomic data, machine information and service or diagnostic information across multiple platforms of John Deere equipment including tractors, combines, sprayers, self-propelled forage harvesters, skid loaders and cotton harvest equipment," said Randy Rice, connected support manager for PrairieLand Partners.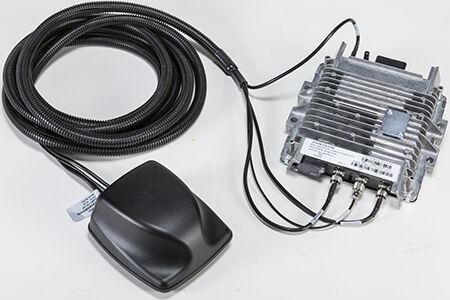 The dealer network has about 3,600 JDLink-enabled machines through its customer organization partnerships in John Deere's Operation Center and JDLink, which enables the dealership and those customers with a connected machine to work together.
"With historical machine data and technical codes available through the release of JDLink, Deere converted that information into an industry exclusive predictive model, known as an Expert Alert," Rice said.
When a machine triggers an Expert Alert, the service departments at PrairieLand Partners are notified via email, and they contact the customer.
For example, when a belt on a VariCool fan drive system is wearing thin, it causes excess movement in the drive system which could cause premature failure of the VariCool fan. This triggers an Expert Alert letting the dealership know the belt needs to be replaced, which helps the customer save repair expenses and downtime.
"Sometimes when we communicate that information to the customer, they don't even realize there's anything wrong with the machine," Rice said.
Also with a connected machine, the service department can remotely communicate with a machine by performing a service advisor remote connection. A technician can read all the codes on that machine to determine any issues, just as if they were sitting in the cab. They can quickly determine what parts to take with them to a customer's location.
"In the last 12 months, PLP John Deere has been able to perform over 1,400 connections to machines to help determine if a technician even needed to go out to a customer's location or whether the customer would need to bring their machine in at all," Rice said.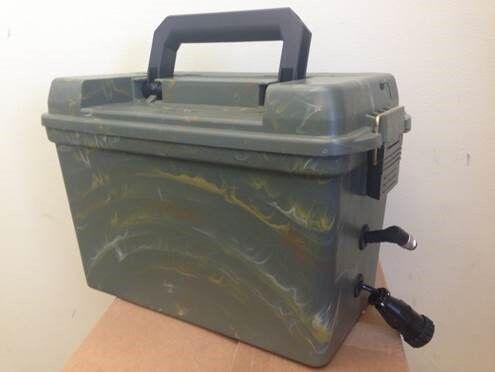 JDLink is now standard equipment on all large ag motorized units offered through John Deere.
For previously purchased equipment, PrairieLand Partners has an option for farmers to purchase the JDLink terminal as a mobile unit, which can be installed and moved from machine to machine. Mobile units cost about $300.
PrairieLand Partners John Deere has after-hours support phone numbers and a fleet of service trucks that go out to support farmers in the field or assist in loading equipment to be transported to their sites, as well as after-hours assistance for purchase of parts.
"We're here to take care of customers, and it's not unusual to have a technician on site with a farmer on weekends," said Jeff Allison, PrairieLand Partners Concordia location manager. "But our guys are committed to the success of their customers, and they know machinery breakdowns don't always happen on our schedule."
AGCO
AGCO has intensified its long-established protocols to manage machine-down situations with its Farmer-First strategy.
"We've mitigated supply challenges caused by the pandemic by pulling forward inventory into our distribution centers and investing in expedited freight when parts aren't immediately available," said John Nardulli, AGCO services marketing manager.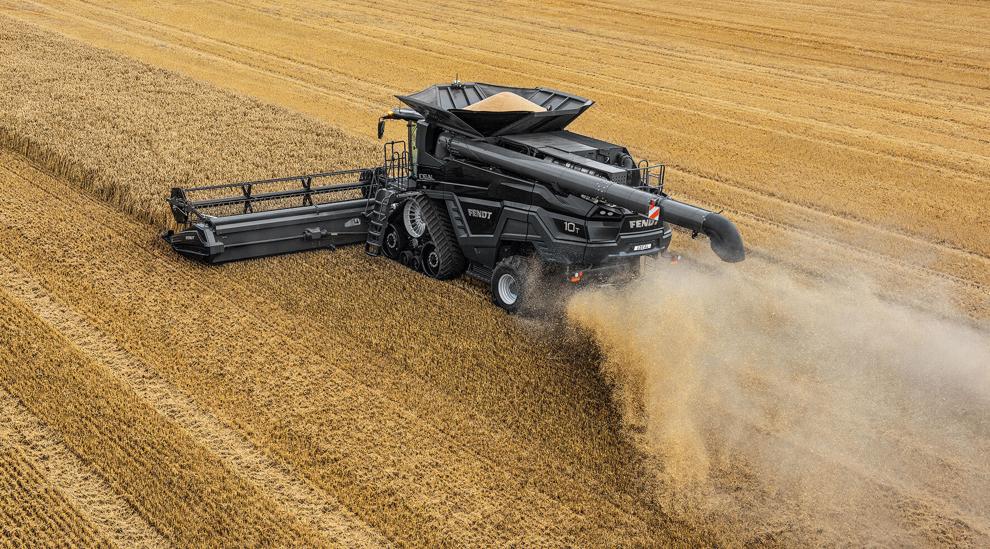 They utilize their global supply network to offset supply challenges by turning to suppliers in other regions.
"This has resulted in meeting our internal goal of 48 hours to ship parts for all machine-down or critical orders over 99% of the time, and our parts fill rate, which is a key metric impacting dealers' ability to service customers, is best-in-class in North America," Nardulli said.
AGCO also offers the AGCO Protection Extended Warranty, which provides in-season coverage and hauling costs and loaner units for harvesting products under the Massey Ferguson brand. All Fendt tractors and combines are backed by Fendt's Gold Star customer care, providing three years of scheduled maintenance, loaner guarantees, and five years of AGCO Connect telemetry, Nardulli said.
They're also piloting an innovative support tool called Precision Ag Line (PAL), which streamlines support services for farmers using AGCO solutions with mixed-fleet operations, which can be tricky to navigate. PAL speaks directly with product and technical experts at the dealership or at AGCO for immediate assistance regarding precision ag questions.
The goal is to ensure more efficient operations, improved outcomes and more satisfied customers.
Case-IH
With farmers in north central Kansas already about 40% finished harvesting corn as of Sept. 28, and milo and soybeans not far behind, CASE IH dealer Bruna Brothers Implement in Washington, Kansas is big on troubleshooting in advance. The key? They conduct a lot of off-season repairs and updates.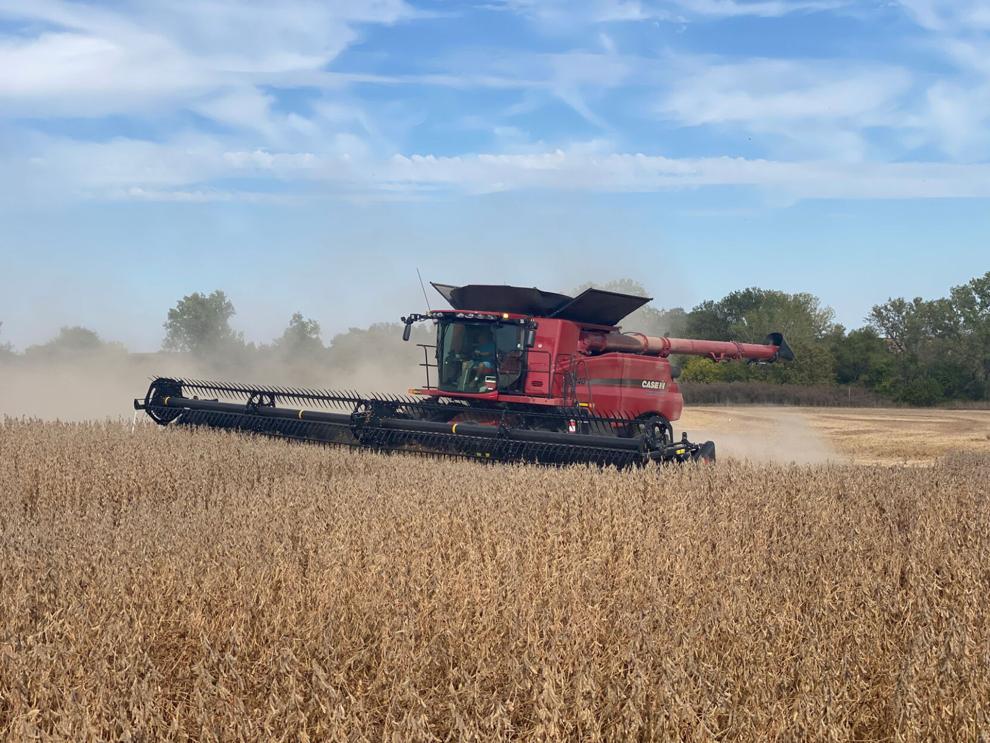 "The number of repairs during off-season has greatly reduced the amount of in-season repairs that are needed, and we can make those repairs in winter, so your combine is less likely to have issues during harvest," said Martin Dulohery, CEO at Bruna Brothers.
Like the others, Bruna's store hours are extended during harvest, as needed.
Reporter Amy Hadachek is a two-time Emmy Award winning meteorologist and a storm chaser who earned her NWA and AMS Broadcast Meteorology Seals of Approval. She and her husband live on a diversified farm in Kansas. Reach her at amy.hadachek@midwestmessenger.com.