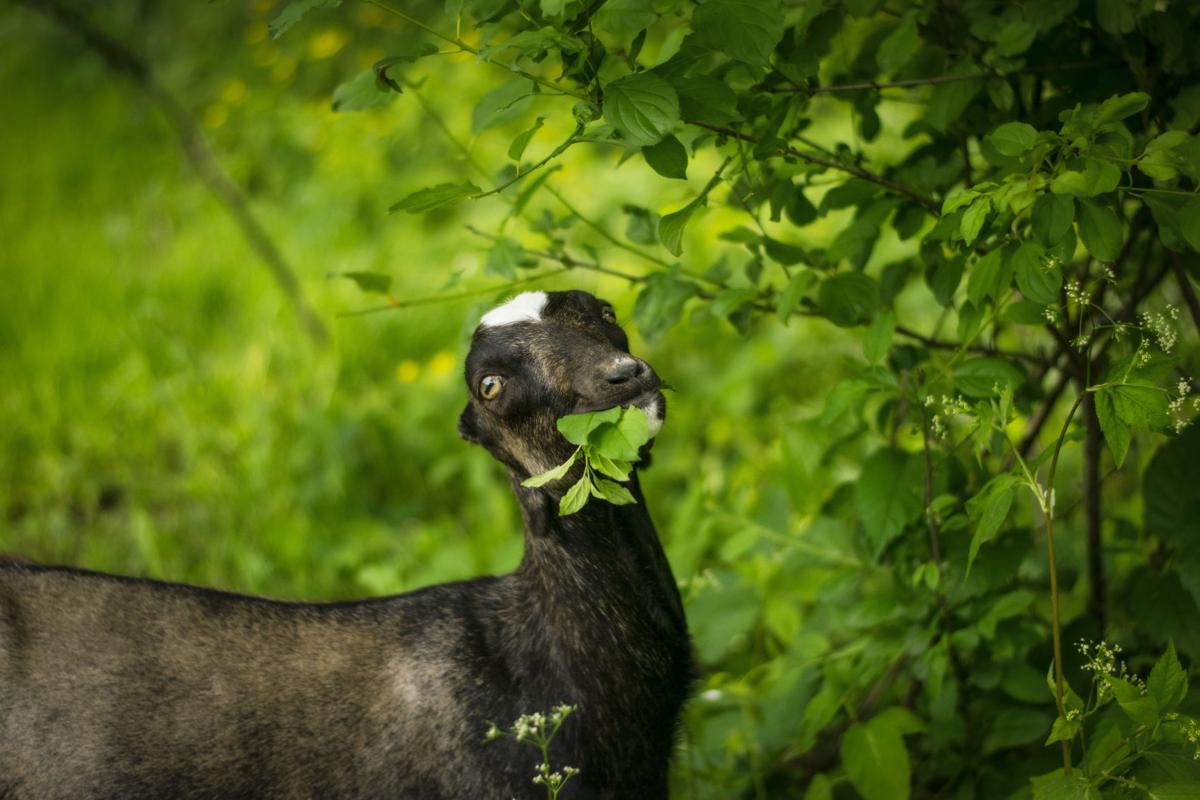 Goats can be great for weed control in pastures, but happens to the seeds they consume?
A study by the University of Minnesota dug into whether buckthorn seeds that pass through the goat's intestinal tract can take root and spread more weeds. The good news is, very few weeds will spread that way.
The study looked at goats consuming buckthorn. It found 2% of the buckthorn seeds passed through to the goat manure, and of those seeds 11% were still viable, or capable of sprouting new life.
"We didn't even find most of the seeds. Sometimes we found a piece — (it was) definitely dead," said Katherine Marchetto, a postdoctoral associate in the College of Veterinary Medicine.
Finding the seeds meant digging through goat poop. It also meant the goat wore specially designed diapers. Marchetto found some humor in the work.
She and her team sewed the goat diapers themselves. Marchetto put to use the sewing skills that her grandma taught as a home ec teacher.
"What would grandma have thought of this?" she asked with a laugh.
The study on seed viability is good news for landowners using goats for weed control, but Marchetto said people still need to be cautious about weeds with smaller seeds. In their study, they saw a lot of smaller seeds from the goat's hay.
"Seed size might impact what seeds are coming out the other end," she said.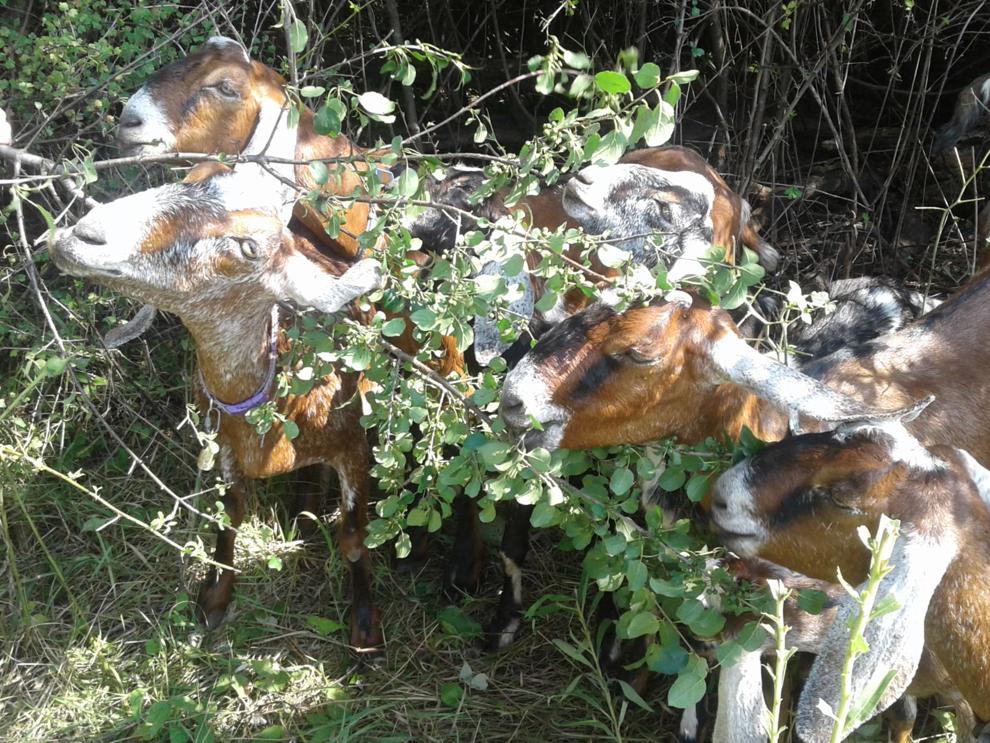 Other studies found if seeds bigger than 1/8 or 3/16 of an inch, goats will destroy most of seed. Smaller seeds sometimes pass through, but not many remained intact. Even the plant species that passed through mostly intact lost 40% of the seeds during digestion.
"It's still an overall win," she said.
If a weed species has very small seeds, it would be best to have goats graze that area when plants aren't seeding, Marchetto advised. Or goats that have eaten small seeded weeds could be corralled for two or three days until those seeds pass. It would help from spreading those weeds to their next grazing site.
The question about buckthorn seed viability came up when the city of St. Paul hired a herd of goats to control buckthorn in city parks a couple years ago. The findings of the study were recently published in The Natural Areas Journal.
The seed viability study came as a side project to a four-year study on goats and buckthorn. Marchetto is in the middle of a four-year project to study the effect goats have on buckthorn growth and other plants. She's examining things such as where in the plant's lifecycle buckthorn is most vulnerable, the effect goats have on the plant community as a whole, and also how vulnerable goats are to certain parasites.
Funding for the project came from the Minnesota Invasive Terrestrial Plants and Pests Center through the Environment and Natural Resources Trust Fund.
Janelle is editor of the Tri-State Neighbor, covering South Dakota, southwestern Minnesota, northwestern Iowa and northeastern Nebraska. Reach her at jatyeo@tristateneighbor.com or follow on Twitter @JLNeighbor.