A brand-new lamb processing facility is officially up and running in Brush, Colorado, giving sheep producers another place to market their animals.
The state-of-the-art facility called Colorado Lamb Processors is a family-owned operation run by three families with decades of experience in the industry.
Mark and MaryAnn Harper make up one of the three families involved in the project, which began three years ago.
"The premise behind it is we weren't very happy with what was going on in the industry in terms of how we were getting our lambs harvested," Mike Harper said. "It wasn't happening in a timely fashion. We weren't staying current with harvest weight and we were unhappy with yields. We needed to be harvesting animals at a greater pace in order to avoid discounts."
The families wondered what they were leaving to the next generation of lamb feeders, he said. The question was "are we giving them an opportunity to succeed just feeding lambs, or do we need to do something that builds a stronger future for our families?"
The three families are hoping for a strong future in the sheep industry.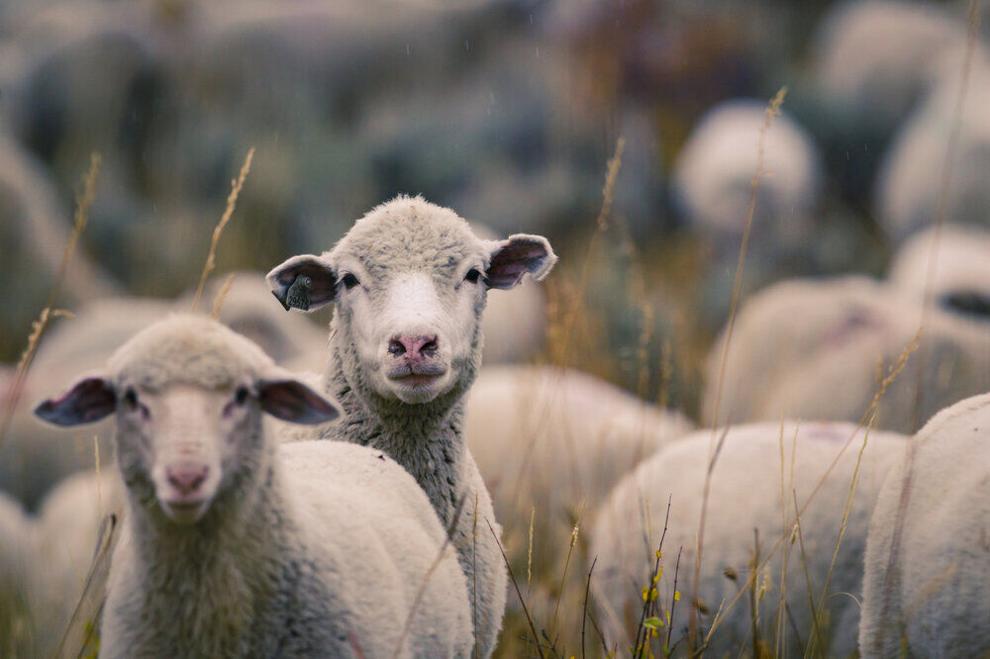 The Harpers have been in the lamb feeding business since the 1970s. Mike Harper is a third-generation lamb feeder who owns and operates Harper Feeders LLC with his family. Harper Feeders is a sheep and cattle feedlot with a one-time capacity of 65,000 head of lambs and 3,000 cattle.
With them in the partnership is the Raftopoulos family, which has roots in sheep ranching that stretch back to the 1930s. Steve and Toni Raftopoulos and their three children own and manage Two Bar Sheep Co. The open range operation includes 10,000 breeding ewes with 2,000 replacements. The family was once a co-owner of the Iowa Lamb Corporation and Iowa Lamb Processors, which was a packer/processor facility.
Rounding out the partnership is the Rule family, whose operation includes Spence and his wife, Connie, along with three sons, their wives, and their children. The Rule family's experience in the sheep industry totals 42 years. They currently own a flock of ewes to produce rams for western range sheep ranchers, as well as a feedlot with a 35,000 head capacity, and fee lambs on pasture based on availability.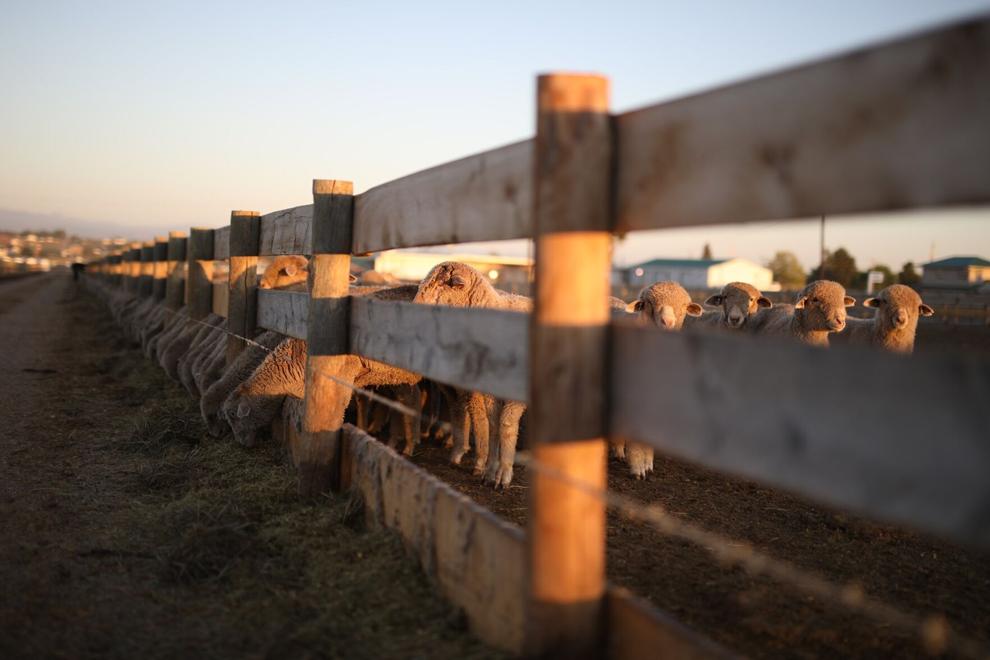 After talking through the idea of another processing facility, the families began looking for potential sites for the new business. They explored using existing sites, but the two facilities were outdated and the families thought the industry needed something new and state-of-the-art.
"We initially looked into building in Weld County before settling on Morgan County, where the Ruhl family has their operation," Harper said. "When Morgan County built their wastewater facility in Brush, they built it with an eye on future expansion. That was huge all by itself.
"They had ample water supply to help us run a plant," he added. "The biggest thing that perked up their ears in Morgan County was how many jobs we would bring to the table. Small town communities get pretty excited at the possibility of building up a tax base and growing their local economy. They've been great to work with."
The families bought into a site that was previously annexed by the city of Brush as an industrial site. Two years went by between the first shovelful of dirt and a finished project.
All three families have some experience with processing plants in their background.
"The Rules and the Raftopoulos families are no strangers to the packing industry," Harper said. "My late father was a partner with Spence Rule's father, Larry. We all have some history in both the feeding and packing sides of the industry."
The plant processed 70 animals during its first day of operation Sept. 21 and began to ramp up from there. Day two saw 233 animals processed, with day three coming in at 345. Harper says they have to take it slowly as some employees came to the plant with previous industry work experience, while some are brand new to the job.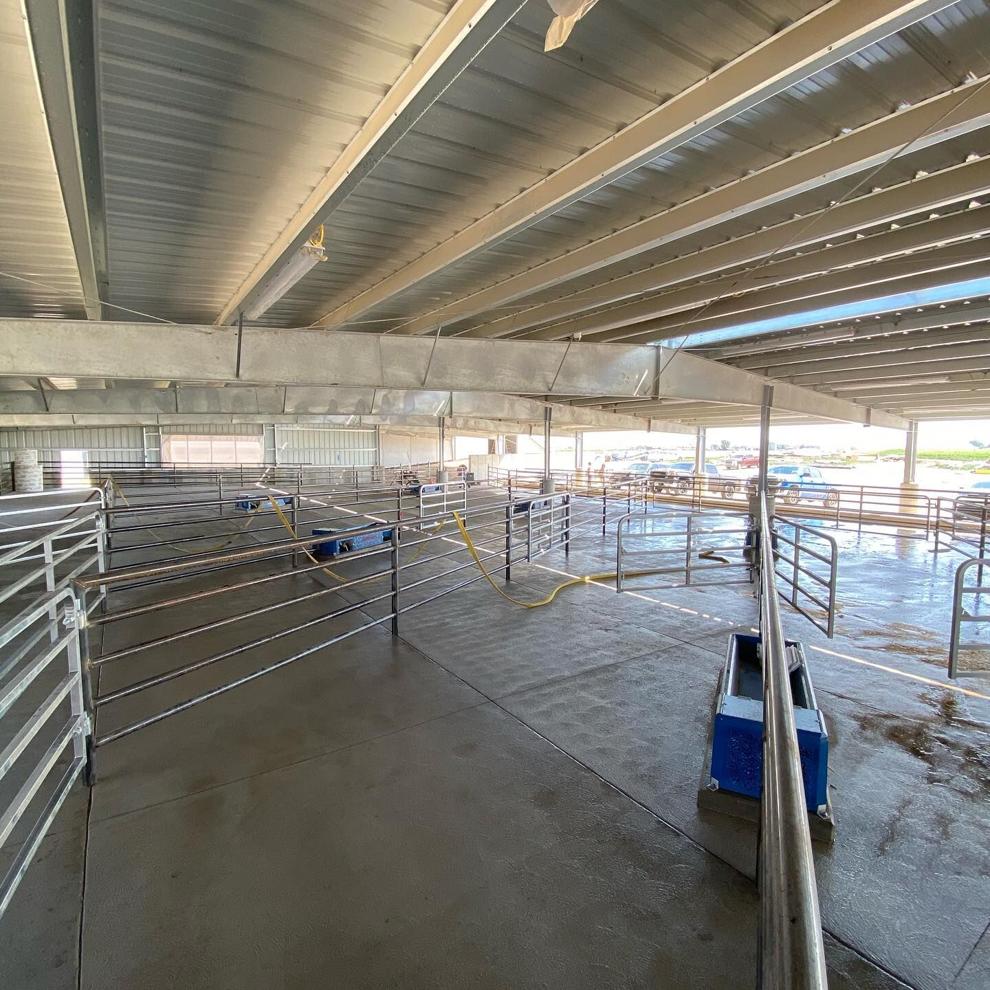 "Some of the help is pretty green," he said, "so it takes time to train them into their positions. It's obviously improving every day and will continue to do so. We'd like to get up to 1,000 to 1,200 animals a day, with the ideal total closer to 1,800 animals a day."
The number of employees started out at 52 early on, with the goal to add even more. Kevin Quam of Greely, Colorado, is the plant manager who previously oversaw a harvest operation but never starting a new plant.
The Colorado Lamb Processors facility spreads out over roughly 62,000 square feet. The families laid out the plans with a definite eye on future expansion.
"If it makes financial sense and the demand is there, it would be a natural step forward," he said.
So far, the plant is pulling in animals from the Rule Feedlot and Harper Feeders. Lambs are sourced from other states including Idaho, Wyoming, Montana, Utah, South Dakota, Iowa, and some out of Nevada.
"I'm hopeful that we can bring some life to the industry," he added, "and some competition, perhaps. We're hoping that we can help incentivize people to want to raise lambs."