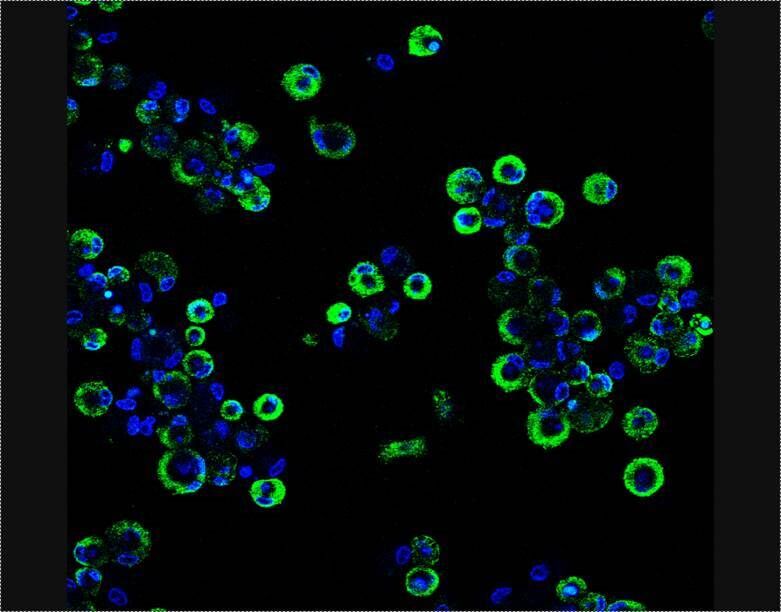 Missing puzzle piece found in patented cell line
There could be a breakthrough on the near horizon for African swine fever.
Aptimmune Biologics Inc., a St. Louis, Missouri-based biotechnology company that focuses on developing swine vaccines, has been working on an ASF vaccine for more than a decade — since the moment Aptimmune's founder, Dr. Federico Zuckermann, realized that he already had the building blocks for a vaccine. Now, Aptimmune is racing against the clock to throw a wrench into ASF spread overseas — and prevent it from reaching U.S. shores.
"Our goal is to get this vaccine in Southeast Asia as quickly as possible, and we project that could be the end of 2023 to the beginning of 2024, but that is highly speculative at this moment," advised Heather Bessoff, DVM and CEO of Aptimmune. "It depends on when the vaccine is released, and we will have to navigate Southeast Asia's regulations. There may be opportunities to make it faster, it really depends on regulatory authorities.
"This is a very, very tricky virus — it's not straightforward, and it's not easy to work with."
The complications surrounding production of an ASF vaccine have been full circle, Bessoff explained, from obtaining licensure to research a foreign disease and getting the virus in-facility to study, to developing the vaccine itself. Researchers have spent decades attempting to overcome the complexities of the virus, right down to the cellular level.
"In the case of African swine fever, it's really, really fussy — if it doesn't find the right conditions, it won't grow," Bessoff said. "It can find (the right conditions) much more easily in nature than it can in a test tube. That's what makes it so challenging."
Aptimmune gained the upper hand when, in April 2010, Zuckermann considered using the company's patented ZMAC cell line to grow the ASF virus.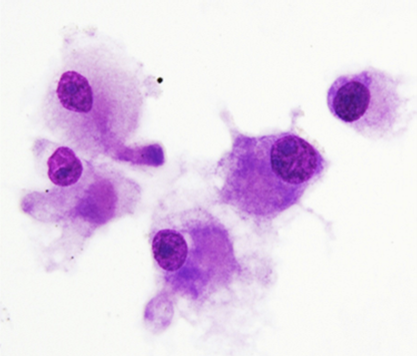 The ZMAC cell line was originally created to produce Aptimmune's Porcine Reproductive and Respiratory Syndrome Virus (PRRSV) vaccine. Bessoff explained that in the early 2000s, Zuckermann was searching for a better way to protect pigs against PRRSV, which had multiple strains that weren't being targeted by vaccines at the time. The ZMAC cell line afforded Aptimmune the opportunity to do just that, and by creating autogenous vaccines, they've found success against PRRSV.
"ZMAC allows all, or almost all, strains of naturally circulating PRRS virus to grow," Bessoff explained. "We can 100% identify virus strains and create a vaccine that matches the circulating strain on any farm."
As PRRSV naturally grows in pigs' macrophages in the lungs, Bessoff said, it was a short leap in logic to assume that the ASF virus — which also grows in macrophages — might grow well on ZMAC cells. After trial experiments conducted in the United Kingdom, Zuckermann's suspicions were confirmed. According to Bessoff, ZMAC then became the only known cell line with the ability to replicate the ASF virus on a production scale, which means Aptimmune could grow enough of the virus to produce vaccines for the global livestock industry.
This discovery thrust Aptimmune into the next phase of developing an ASF vaccine. The company applied for and was granted one of five licenses by the USDA to receive and study ASF virus samples.
Just before Aptimmune was set to receive the virus samples, however, USDA's Animal and Plant Health Inspection Service called for more testing in January 2020, hitting the pause button on releasing the virus to private companies.
Bessoff said they were able to circumvent additional lost time on vaccine development when the Department of Homeland Security stepped in. Seeking to aid forward momentum, DHS coordinated with Aptimmune to continue its research through Plum Island Animal Disease Center in Long Island, New York, a Biosecurity Level 3 facility approved to handle live ASF virus.
Now, Plum Island scientists are growing Aptimmune's ZMAC cell line and testing the potential vaccine. Once APHIS taps private companies back into play, Bessoff said Aptimmune scientists will take the reins to finish development and navigate through the registration process to get vaccines into affected countries, as well as stock the U.S. with vaccines for a potential outbreak.
Bessoff added the ASF vaccine is modified-live-virus, wherein the virus is introduced to the animal in a small quantity. Though it can't cause disease, the virus retains its ability to multiply, which continually triggers an immune response. This cellular reaction provides the animal long-term protection against a disease, and with fewer doses than killed virus vaccines, which require boosters, Bessoff noted.
Bessoff said Aptimmune is in a strong position to mass-produce the vaccine to meet global demand.
"The really good news in all of this, at least so far, is that the current global (ASF) infection is all the same strain," Bessoff added. "So if we're successful in one location, it's highly probable that we'll be able to prevent the infection more broadly."
And at the nucleus of the vaccine's creation, Aptimmune's ZMAC cell line is shaping up to be the catalyst for winning a 100-year battle against ASF.
"I'm really excited that Aptimmune has this opportunity, not only to create a vaccine, but one that can really improve the health and lives of pigs on a global basis," Bessoff said.
"Pork is the No. 1 animal protein in the world. If we can be on the cutting edge of solving the No. 1 problem for the No. 1 animal … it's truly what drives me."