Has it really been two weeks since we last talked? Honestly, that could probably be the title of my autobiography.
The last two weeks have flown by. Between work, sweating in the blistering heat, totally giving up on my flowers, then turning around and thanking God for the cooler weather, I found stability in the air conditioning with my mystery stories at night. Dateline has full-time DVR status at my house.
As you know, Jason's the real rockstar around here. He's been running like crazy putting in new fence and tanks, keeping the pivots running, flies sprayed, hay baled, and cows and calves treated for the few cases of foot rot we've had this year.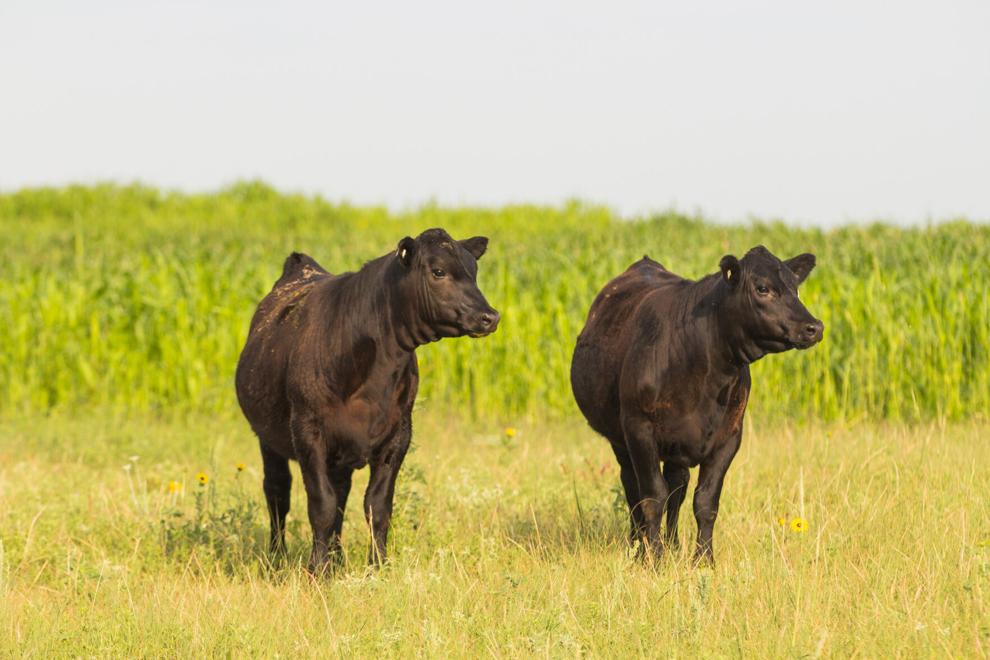 We decided to move a group of cows down to a pivot where we have some Sudan grass growing. This will hopefully keep them entertained for a few weeks and help us conserve as much grass as we can as we look toward fall.
We have received basically just sprinkles during all of our chances of rain, and the extreme heat has definitely changed the conditions of the hills a bit.
We're fortunate to have the ability to get a little creative and get the cows started in on these pivots. It's kind of a feed it now or later sort of deal.
We plan to pre-condition calves and ultrasound the second week of August, weather pending of course.
Field work officially wrapped up for my family back home, and the words are actually curse words now. My dad and brother have also gotten creative this year. They've replanted and resprayed more times than we can all count now. With several pivots down over this summer they've become their own little pivot crew. They started piecing together equipment to get pivots back up and going quickly. I think those two can tinker anything back together, but I also think maybe everyone's ready to just turn the page to November.
I'll have you know, I too have been getting creative. It's been brought to my attention that I am maybe the "spender" in our relationship, which comes as a complete shock to me. In an effort to save money, I decided to start waxing my own eyebrows. It's small, but honest work. Basically, I wanted to let you know that in case you see me next time missing an eyebrow – you'll know it was a sacrifice I had to make. "One team, one dream" Jason always says.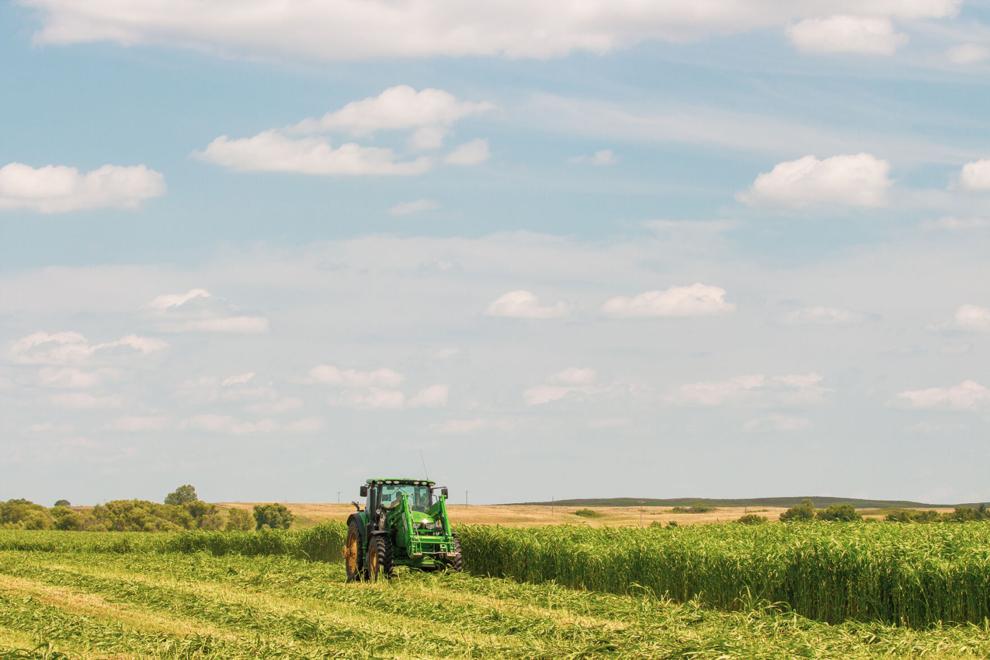 It was our first-time attending Nebraska's Big Rodeo this year, and we were in awe of how smoothly they put that all together. The fairgrounds in Burwell took some major hits from the spring storms, and you wouldn't have ever known.
Burwell is an awesome community, and if you're coming to town you'll need to get a steak at 308 Steakhouse. On the same line, if you're in Bassett, please do me a huge favor and eat at the Range Café. My friend Haley just introduced me, and not only is it the cutest little place you've ever seen, the breakfast will change your life. The Irish skillet is worth whatever drive you've got to get there.
We've been super fortunate to see a lot of friends the last few weeks. Between them coming to visit us or help us, seeing people at the rodeo, or us heading to see them, it's been a lot of fun.
A year ago, I faced some changes in my health, and along with completely overhauling my diet, (I could keep potato chips, but I miss you, pizza.) I stopped drinking alcohol all together. Looking back, there was a number of reasons to make these changes, and while it might not have to be forever, I'm starting to not mind the prospect of it either.
I tended to use alcohol and food as a screen to hide behind, and as a way to calm my nerves when I felt out of place. Taking that crutch away in social situations has been a big adjustment for me. It might sound ridiculous, but it's honest.
In a new place, meeting brand new people, even seeing our old friends, sometimes gets me self-conscious. To say I'm a recovering people pleaser would be an understatement. While I'm confident that my decision was what was best for me during this season of life, there's times I don't recognize the person who shows up now.
The last year has left me with some scars from the stress, and I'm sure you have a few, too. There are days I feel a chip on my shoulder for the cards we were dealt, but I'm trying to make some progress in my attitude.
TD Jakes talked about brands during his sermon last week. He spoke on how when God took Jesus from the cross, he healed everything but left the wounds in his hands. Isn't that interesting? He healed his kidneys, his broken bones, everything you can think of, but he left the wounds. Our wounds are our brand, and you ain't nobody until you have some, he says.
The very things I start to think I should get ashamed of, are the things that God used to prove that he's still working in my life for good. The scars remind me how he humbled me, how he brought me to my knees and pushed me into showing up in my life, and now sharing it with you.
I'm still learning how to show up – showing up as me, the out-of-town farm girl with a fashion degree, who will really do anything to give this place the best version of herself that she can right now, even if it means sacrificing an eyebrow.