Jerry Mez has been around Farmall tractors since he was a 3-year-old visiting his dad's dealership in Avoca, Iowa. He eventually took over the family business, then began collecting.
"I was born into it and I loved that work," he said. "It worked out well."
For the last 12 years, he shared his collection with Farmall aficionados from around the world at Farmall-Land USA, a 26,500 square foot museum he and his wife, Joyce, ran just off Interstate 80 in Avoca.
Having turned 80 last month, Mez has closed the museum for good Sept. 27.
"It's time we want to do some other things and travel," he said.
He and Joyce have three kids and seven grandkids who live across the country, and hope to spend some time on the road visiting them.
Most of his collection, consisting of 205 tractors, plus lawn mowers, rifles and refrigerators connected to the International brand, will go up for auction with Girard Auction and Land Brokers. The Farmall-Land collection will be sold piece by piece through a series of monthly online auctions beginning Nov. 9 and running through March 2021. Information is at GirardAuction.com or 605-267-2421.
It's not easy for Mez to watch his collection go. Settling into retirement the week after closing the museum's doors, he reflected on the whirlwind final weekend.
"I have very, very mixed emotions," Mez said.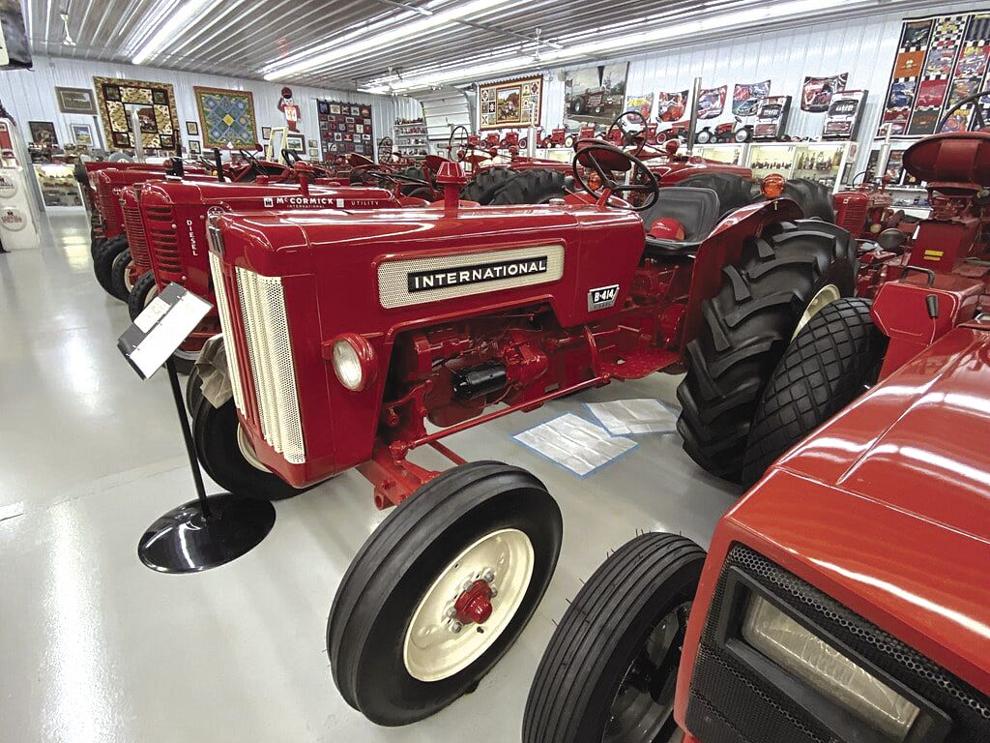 The museum was especially busy in its final weeks with people stopping by for one last visit. In normal seasons, they would sometimes hope to see 100 people in a weekend and 5,000 in a season. Leading up to the final day Sept. 27, the weekends brought in close to 1,000 people a day.
"It was kind of a fun thing seeing that many people," Mez said. "Everybody was appreciative."
Now that the doors are closed to the public, there's still plenty of work to do to prepare for the auctions. Mez will also need to find a place to store the seven or eight tractors he plans to keep from his collection.
"Very few I will save for parading and taking on trips — 99% of it's got to go," he said.
It's the collection of a lifetime.
The Mez family got into the dealership business in 1943. The family moved from Falls City in the southeastern corner of Nebraska where Jerry's dad, Max, was a school teacher who worked for an equipment dealer on weekends. He wanted to be an implement dealer, and International Harvester was ready to open a dealership in Avoca, east of Omaha.
"I worked all the time down there and after school and Saturdays," Mez said. He knew the stats of all the tractors and got excited for the latest models to arrive.
While attending college in Fremont, Nebraska, he make the hour drive home on weekends to work. The dealership was Mez's career. He and Joyce expanded Avoca Implement to locations in Greenfield, Iowa, and for a short time in Atlantic, Iowa, before selling to Titan Machinery in 2008.
His tractor collection started in 1965 when he returned home from serving in the Army. His dad brought a Farmall F-20 in on trade. He had sold it when it was new, and although it wasn't in great shape when it came back on the lot, he encouraged his son to keep it as an example of what Avoca Implement sold in its early days. That was a Farmall F-20, and it's one of the few tractors Mez plans to keep.
"That will stay with me," he said.
He has four of his favorite model — the Farmall 1206 narrow-front — and he'll be keeping one. He'll also save some smaller pieces, such as the lawnmower he's used for years, and a couple International Harvester Scout pickup trucks that his grandsons would like to have.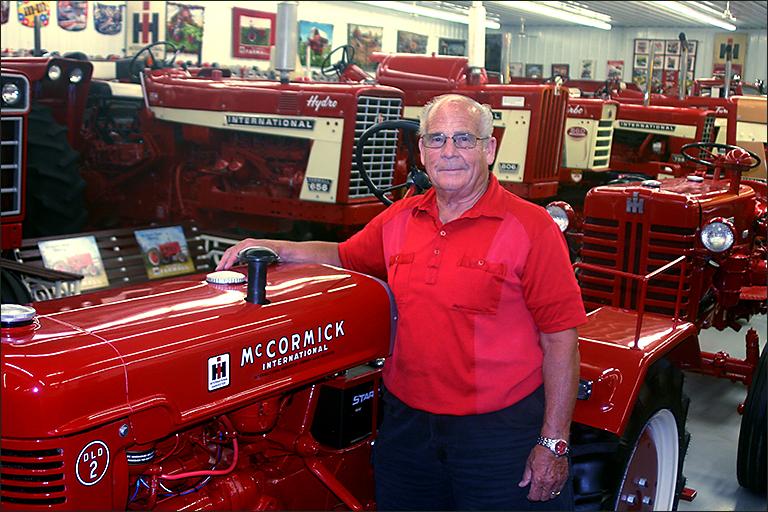 "There will be plenty left to be sold," Mez said.
His wife, Joyce, will be parting with some of her doll collection, too. The Farmall-Land USA museum featured a room with 250 dolls on display.
It's been a labor of love for the couple to run the museum. While Mez enjoyed restoring the old machines and watching them come back to life, it took a lot of upkeep, too. Putting air in the tires and cleaning up oil leaks were daily chores at the museum.
"You never can get rid of all the oil leaks in any tractor, new or old," Mez said.
He's glad he could provide a quality display for fellow tractor fans. He didn't want his collection crammed into a garage. It was important to create a place where people could browse the machines in a well-lit, welcoming space, providing information on each tractor about its history, uses and unique features.
"I wanted to do it right," he said.
With that, he's happy to go out on top and enjoy his retirement.
"I wanted to thank everyone that came here for making it possible to keep it as long as we did," he said.
Janelle is editor of the Tri-State Neighbor, covering South Dakota, southwestern Minnesota, northwestern Iowa and northeastern Nebraska. Reach her at jatyeo@tristateneighbor.com or follow on Twitter @JLNeighbor.