The terms renewable diesel  and biodiesel sound similar. While both start with the same raw material base, they are not quite the same. The differences start at the chemical level in the manufacturing process.
"Both of the fuels use things like soybean oil, animal fats and distillers' corn oil from ethanol plants," said Matt Herman, director of environmental science with Clean Fuels Alliance America (formerly the National Biodiesel Board). "But that's where the similarities end."
In the biodiesel manufacturing process, that fat or oil molecule is reacted with a simple alcohol called methanol.
"You end up with a diesel-like fuel with the same energy content as regular diesel fuel," said Herman, a graduate of Iowa State University.
The key factor in the biodiesel process is certain fats and oils set up and turn into a solid at different temperatures. For example, many people have a 48-ounce bottle of soy or canola oil in their kitchen cabinet and that oil is a liquid at room temperature. But bacon grease is an animal fat that turns into a solid at room temperature.
"The point is that different fats and oils have different cold-flow properties that they retain when turned into biodiesel," Herman said. "If I turn soybean or canola oil into biodiesel, I can use it at a higher blend in colder temperatures than I could by turning beef fat into biodiesel. That's a product I'd want to sell down south in warmer temps."
Renewable diesel manufacturers take that same fat or oil molecule and put it through a process that's similar to a petroleum refinery. They use high temperatures, high pressure, and hydrogen to produce a product that looks like candle wax, which burns well but is solid at room temperature.
"No one wants to put candle wax in their fuel tank," Herman said with a laugh.
The second step in the process rearranges the molecules and adds what he calls "branches" to them. The molecule appears to have tree branches going in several different directions from its center, and those branches are what allow the molecules to stay in liquid form at colder temperatures.
"Depending on the manufacturing process they use, the plant can make diesel fuel that stays liquid at minus 10, 20, or 30 degrees Celsius," Herman said. "They can make a product that will work in International Falls, Minnesota, at a 100% blend in January, or one that works in an airplane up in the sky where it gets very cold."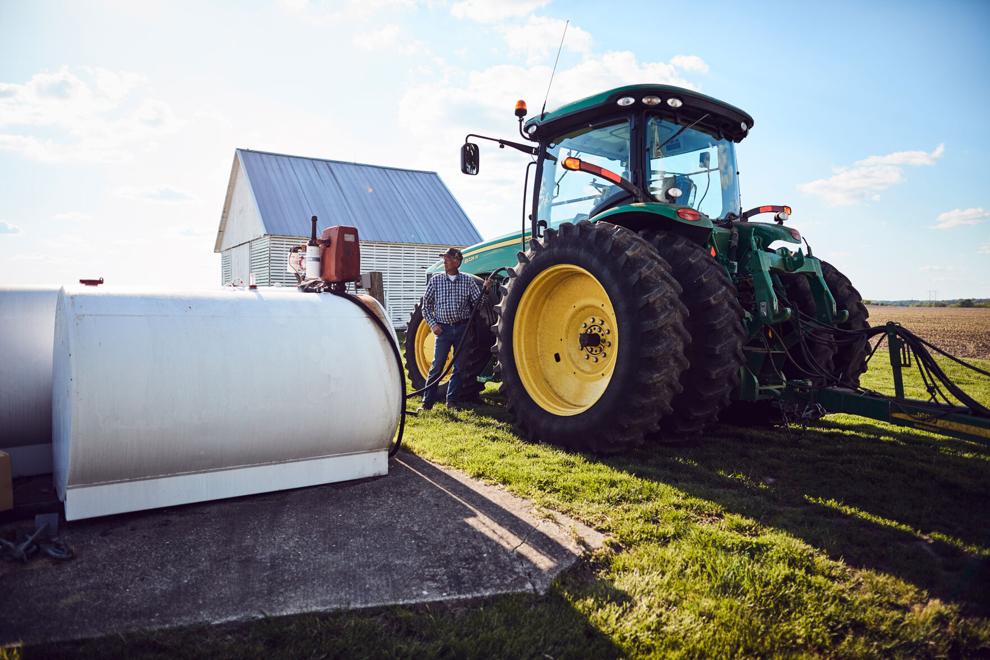 One of the big differences between the two is it takes a lot more fossil energy to manufacture a gallon of renewable diesel. But renewable diesel manufacturers can make a more fungible product that can get used at a higher blend level and has better handling properties. Biodiesel and renewable diesel both have their advantages and disadvantages when you compare them to one another.
Several soybean industry experts are excited about the domestic demand for soybeans growing in the next several years. Manufacturers are already adding enough capacity to process a lot more soybeans, according to Joe Kerns of Partners for Production Agriculture in Ames.
"We already have approximately 600-million bushels worth of new crush capacity coming online," Kerns said. "We already have about 2.2 billion bushels worth of capacity, so we're adding about 30% to that total over the next two years.
"This is by far the biggest impact on the soybean market ever," he added. "It's not evolutionary, it's revolutionary."
One advantage that renewable diesel has over other renewable fuels, he said, is the infrastructure is already there. That means products like soybean oil can get to refiners without having to "reinvent the wheel."
The enthusiastic Iowa State grad said renewable diesel is going to change "everything" – from animal agriculture to agronomic rotations and many other aspects of agriculture.
But where is the push for renewable diesel coming from? A lot of it is from California.
The Golden State's Low Carbon Fuel Standard program set a goal of significantly reducing carbon emissions to 40% below the 1990 level by 2030, said Tom Verry, director of outreach and development for Clean Fuels Alliance America.
"California has a large low-carbon credit market," said Verry, a former director of field services for the Missouri Soybean Association. "If you bring a gallon of renewable fuel like biodiesel or renewable diesel into the state, you get a carbon credit. Depending on what feedstock you use, it can range from 50 cents to as much as $1.40."
That's important because renewable diesel costs more to manufacture than regular biodiesel, he said. Much of the renewable diesel is heading to California and Oregon, which also has a low carbon credit program.